We couldn't be more excited about today's guest post by Rogue Heart Media! They're sharing 5 totally out of the box ideas to incorporating video and photo into your big day, the fun way. Don't know what to do with your engagement photos after you've sent out the invites? Read on! Wondering if you should take a wedding selfie? Read on! Take it away Rogue Heart Media: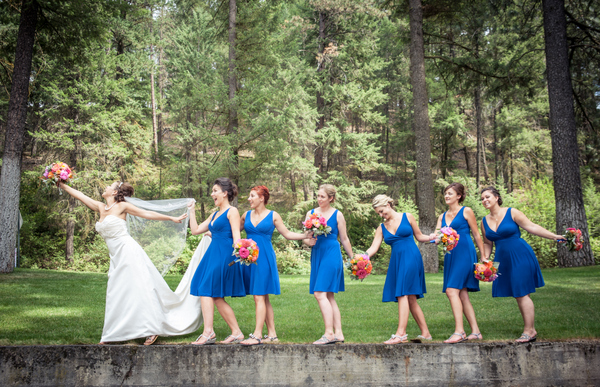 1. Take a Group Photo with ALL Your Guests
Sound impossible? Your wedding day will be magic, so of course it's possible! It will be helpful to plan this one ahead with your photographer though, and include your DJ and coordinator if you have one. It should be planned for a time in your programming when everyone will be congregated in the same area and your photographer will be able to get everyone's attention (with your DJ's help perhaps?), such as right after the ceremony or after the first dances. You may even consider adding it to your program so everyone is expecting it.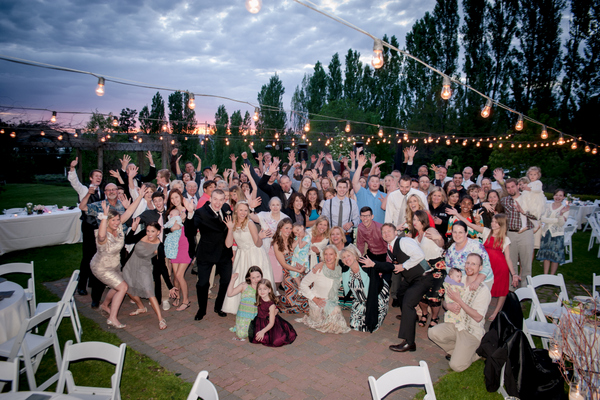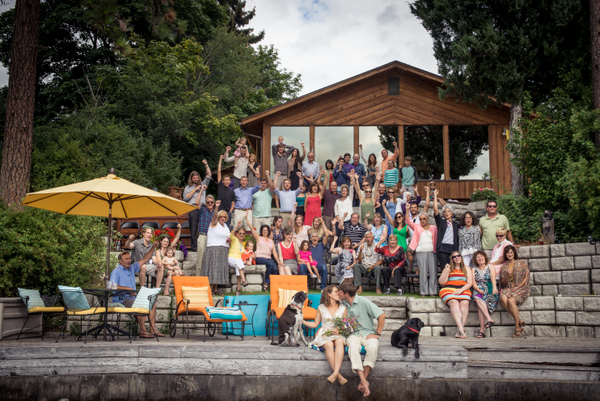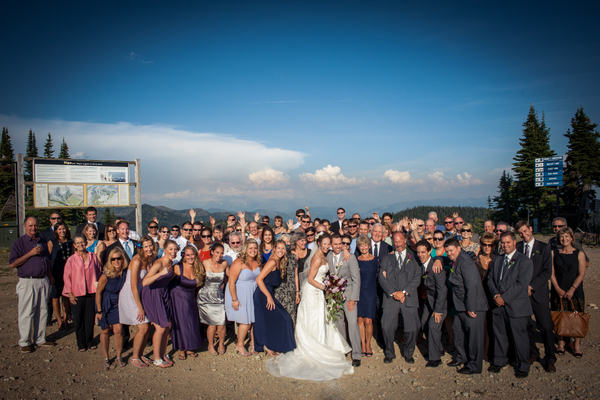 It's worth the effort and makes a fun keepsake to see everyone who came out to support your marriage. It also makes your guests feel like an important part of your day, one that you want to remember forever.
2. Exhibit Your Awesome Engagement Photos
Your engagement photo session is a fun pre-wedding ritual, and they are probably the best photos you've ever had taken as a couple. But let's face it, once you have your wedding photos in hand, your engagement pictures won't seem nearly as exciting. Give your engagement photos their day in the spotlight by incorporating them in your wedding decorations, having a photo guestbook printed, or using an engagement photo in your signature photo matte (to later be replaced by a wedding photo.)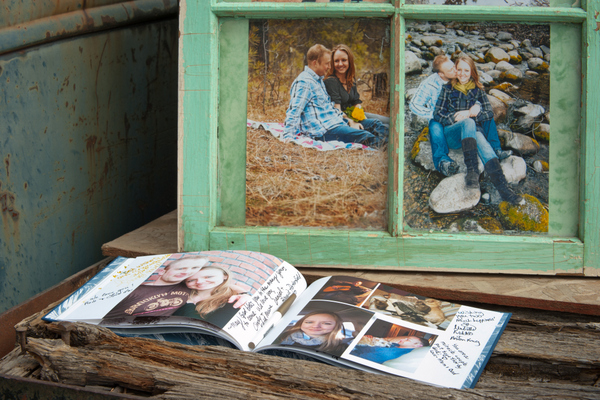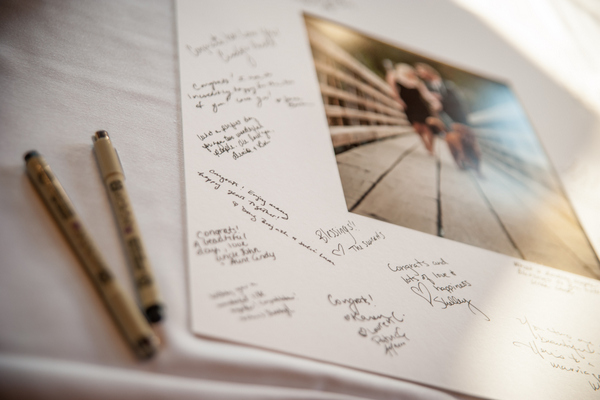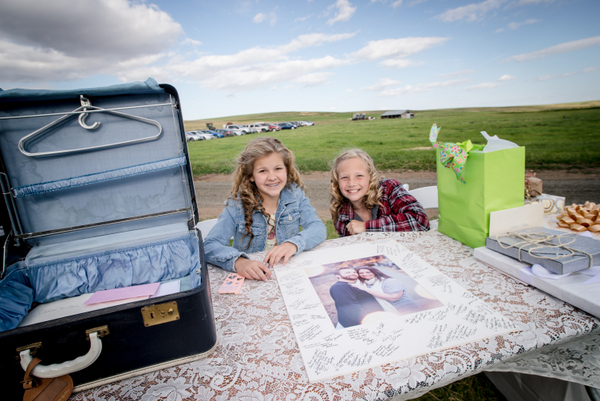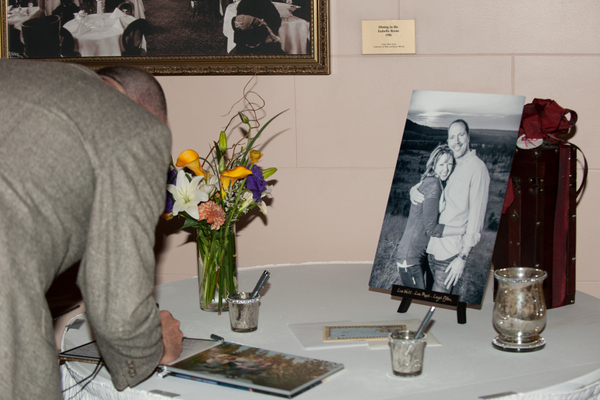 3. Use Photo and/or Video to Interact with Your Guests
Acting as both entertainment for your guests and a meaningful keepsake from your Big Day, using photography or video to interact with your guests can take many forms. Some of our favorites are: photo booths like Flat4 Photobooth in Spokane  or Haas Photobooth in CDA, The Flip Book Station by AMP'D Entertainment and Photoboxx Instagram Printer
We are also excited to be offering Spokane's first and only slow motion video booth. We put on a slow motion video booth during January's Brides Night at Barrister as part of a designed "vignette" in collaboration with other vendors as a fun way to interact with the event's attendees, and it was such a huge hit with attendees and vendors alike that we decided we'd better put a slow motion package together. There truly is nothing else like this in the Spokane area, probably because of the caliber of lighting and video equipment required to capture great images at the proper framerate. Check out the video below to see some slow mo clips from the event.
Brides' Night at Barrister - Slow Motion Video Booth
from
Rogue Heart Media
on
Vimeo
.
4. Screen a Video at Your Reception
Showing a video about your love story at your wedding reception is a wonderful way to enable your guests to know you and your spouse better as a couple. There are so many creative ways to turn your love story into its own little movie, and it makes such a meaningful keepsake for you to look back on as a couple. When shared at the wedding reception, these crowd-pleasers can lead to tears, roars of laughter, or both... but always end in applause.
Paige & Erik's Engagement Video at Schweitzer
from
Rogue Heart Media
on
Vimeo
.
If you are having a larger reception and a more private ceremony, it is also nice to include footage of your wedding as the apex of the video. At Rogue Heart Media, we do offer next-day and even same-day edits for such occasions, like the video below that was completed in time to show at the reception immediately following the ceremony.
Jodi & Amy's Love Story - 7.5.14
from
Rogue Heart Media
on
Vimeo
.
5. Take a Just Married Selfie
While it likely won't be the most flawless of photos from your wedding day, a Just Married selfie is just plain fun (if you're the selfie-taking type.) Right after being announced by your officiant, but before retreating up the aisle, turn around and snap a quick one! It'll be sure to get a laugh, and you'll have at least one wedding photo in your possession to tide you over until your professional photos are delivered.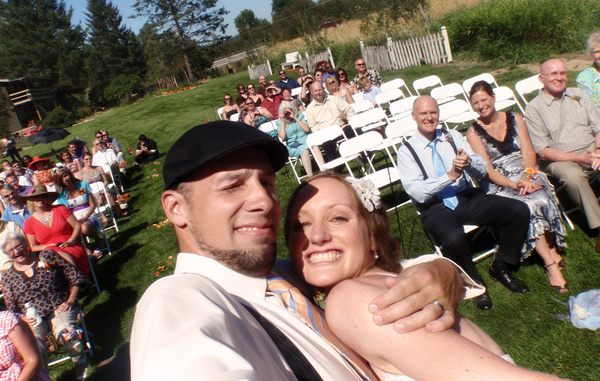 Pictured: Meg and Rob Kennedy of Rogue Heart Media, at their wedding in 2011.
There are so many fun ways to use photo and video to enhance your Big Day and capture all those special moments. Whatever photo and video elements you choose to incorporate, don't forget that the best way to remember your wedding day is to enjoy it! Allow yourself to be in the moment and take it all in, and you'll have wonderful memories to last you a lifetime.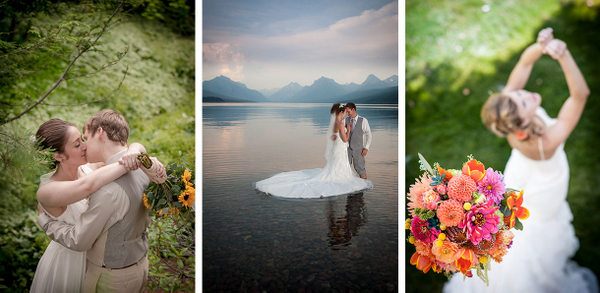 Rogue Heart Media produces creative and authentic wedding videos and wedding photography, as well as photography and portraiture for every chapter of life. We are based out of Spokane, but we have captured weddings in Montana, Idaho, and all over Washington and are willing to travel wherever our clients take us. We wish you a beautiful wedding.