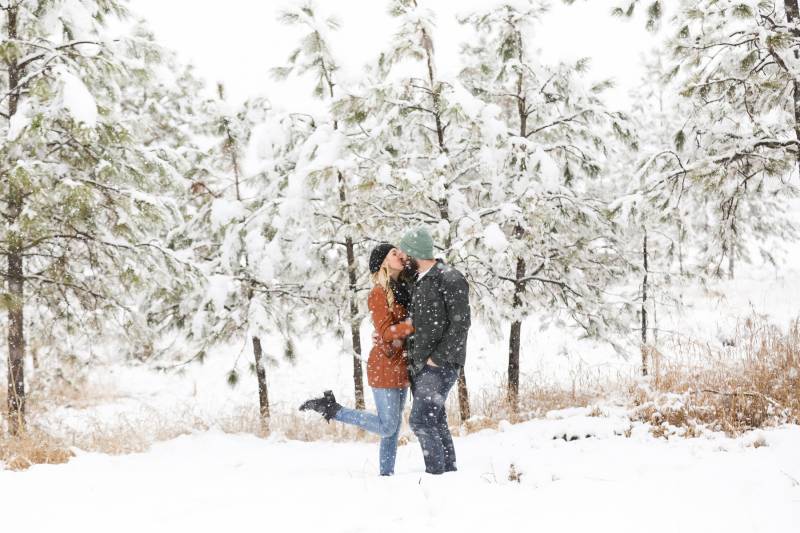 In honor of all that beautiful white fluffy stuff we've been getting in the Northwest recently, Distinction Studio is sharing why it's actually the PERFECT time to embrace the snow and get your engagement photos done!
What a picture perfect season for photos! I adore winter engagement sessions for so many reasons! They might be chilly but oh my goodness do couples end up with some seriously amazing photos! I could go on and on about how great wintery engagement sessions are but let me keep it short and give my top 5 reasons to have a winter engagement session...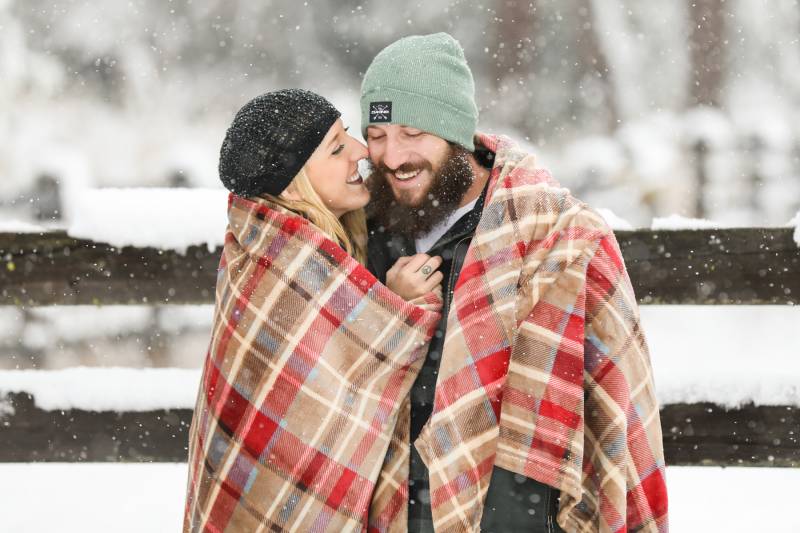 1. Fun- So much fun with snowball fights, walking hand in hand through the trees together, and snuggles to keep warm! Winter photos are sure to bring laughter as you enjoy creating wonderful photos with your fiancé!
2. Romantic- It doesn't get much more romantic then staying warm together under a blanket, sharing cups of hot chocolate together (or coffee if you are like me and have a slight coffee additiction), and cuddling close to keep warm in the cold temperatures! Romance and love are sure to show through in your photos! I say winter engagement sessions turn up the heat with the romance factor!
3. It's unique and lots of variety- Locations can look entirely different in the winter, go for a unique look just by having photos during the winter season! Winter sessions have so many options with clothing (jackets, hats, scarves, blankets, boots and more!) and props it's sure to give you lots of variety. You really can't go wrong!
4. Lighting and weather- Many people don't know it but overcast weather is often the perfect lighting for photos... winter typically has gorgeous lighting the entire day (a photographers dream, which means you'll get awesome photos!). Weather might be cold but that doesn't mean we can't have fun with it... turn up the heat with your fiancé, give each other a sweet hug, show some love, give each other kisses... these are engagement photos after all!
5. You get to know your photographer- I honestly don't know what it is about unique weather and unique photo sessions but you get to know people so quickly and so well... you get to laugh together, be chilly together, and have a blast creating photos that look amazing together! It just works!
Those are my top 5 reasons to have a winter engagement session... but mostly... winter engagement sessions just rock! So let's be freezing together and create photo magic! It's fun, unique, and picture perfect! Cheers!