Being a bride is a lot of work. With all the new trends, wedding magazines, Pinterest, Instagram and hashtags, it's hard to find a way to make your wedding stand out from the rest. As great as social media can be to find great wedding ideas, we definitely know we continue to see a lot of the same ideas being used over and over again. As a bride, you want your wedding day to be unique and custom to you and your partner. You want your guests to tell you that your wedding was the best wedding they have ever been to, which can be a great amount of pressure for a bride and groom. At the end of the day, your wedding is for you to showcase your relationship and celebrate with friends and family who are there to support this life event with you.
Ashley Graham Events
is here to share 5 ways to make your wedding unique to YOU and help your wedding stand out in a special way!
Table Layout
Have you ever been to a wedding where the table layout happens to be one long table? One big square with the center left open? The tables make a large X? Or the head table is right in the center of all of the tables? It is very rare to set up your tables in a unique way because most venues have a standard way of setting them. Have some fun with different layouts. There are some great table layout programs that allow for you to visually see how it would look. Mix it up with round tables and rectangular tables. Do one long table (preferable for smaller guest counts) or perimeter seating with the dance floor in the center. Tip- Think of your table layout prior to doing floral. Centerpieces would vary greatly if doing round or rectangle tables or one long massive table.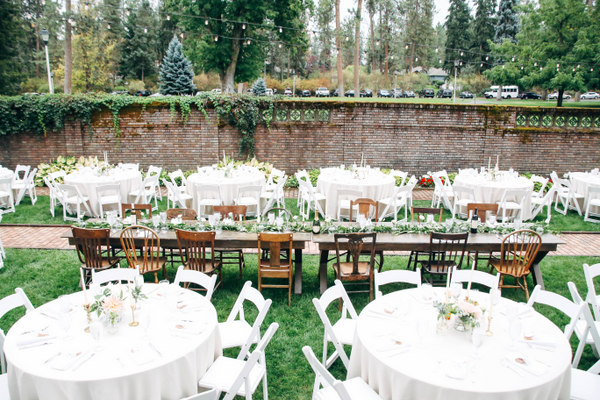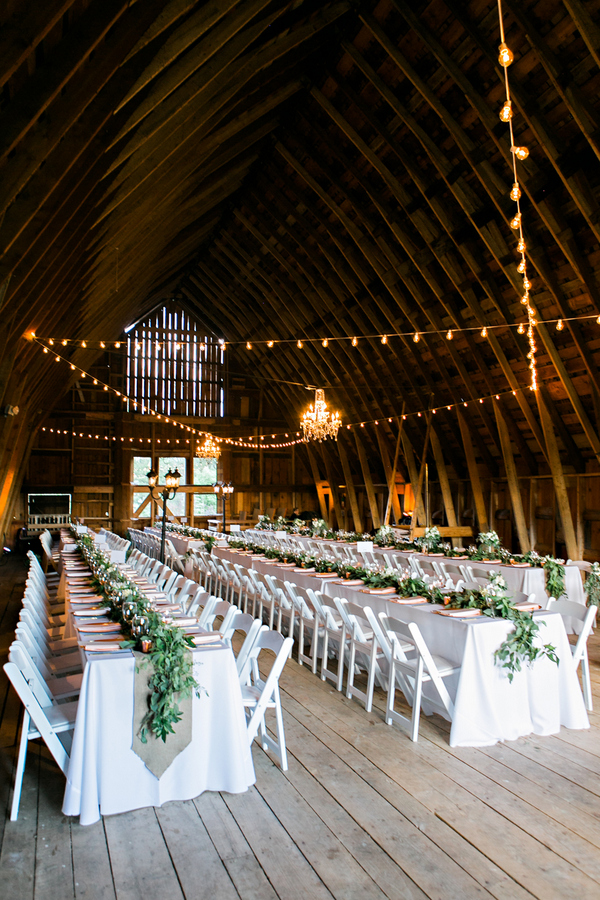 Select a Fun Menu
A couple of yeas ago, I had a groom that was insisting that we serve chicken and waffles for dinner. His bride was not too fond of that idea, so we decided to make mini versions of that as the hors d'oeuvres for the guests to enjoy. I also had a couple serve bite size pizza to their guest during cocktail hour. These ideas were a unique spin on the cocktail hour that had guests talking, smiling and devouring the tasty food. Have fun with your menu and think outside the box. Choose something that reflects you and your partner while still giving your guests a variety of food to enjoy. Talk with your caterer because I can promise you that they will have great ideas to share with you!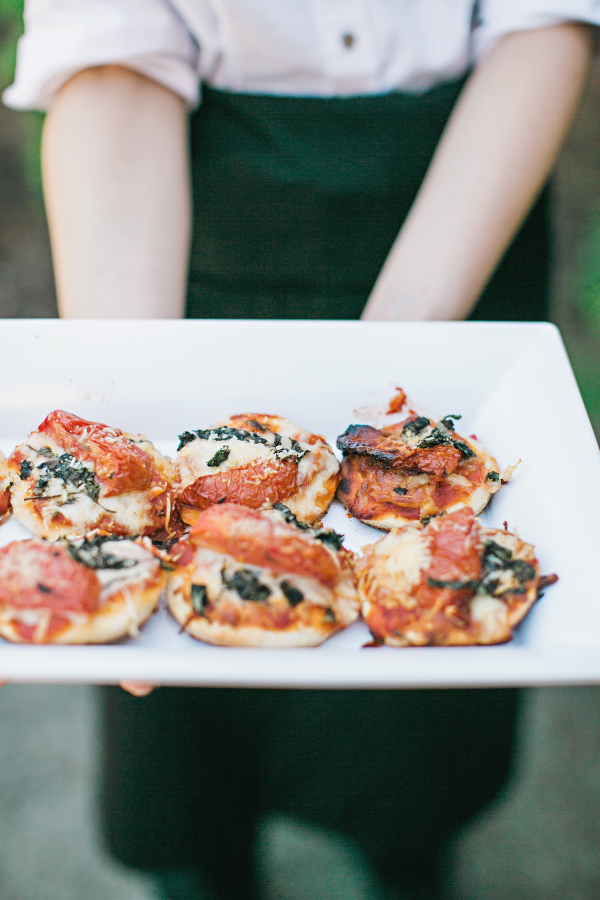 No Idea is Silly
If you have an idea, share it with your planner. We love to know all the little ideas and details about your relationship so we can brainstorm and turn it into a realistic and functional part of your wedding. If you have something special you want your guests to experience with you, nothing is out of reach. For example, I have a couple that plays polo together. Following their ceremony, we will transition into cocktail hour and have them play a short polo match as their guests mingle, sip on some summer cocktails, enjoy some food under a covered tent and watch them play polo. While it won't be a full game, it features what the bride and groom love to do, while still taking care of their guests by giving them covering from the sun, food and beverages. I also have done a fabulous donut wall in place of a cake! Cookies stamped with their initials to compliment her cake for dessert! Get creative and have fun with it.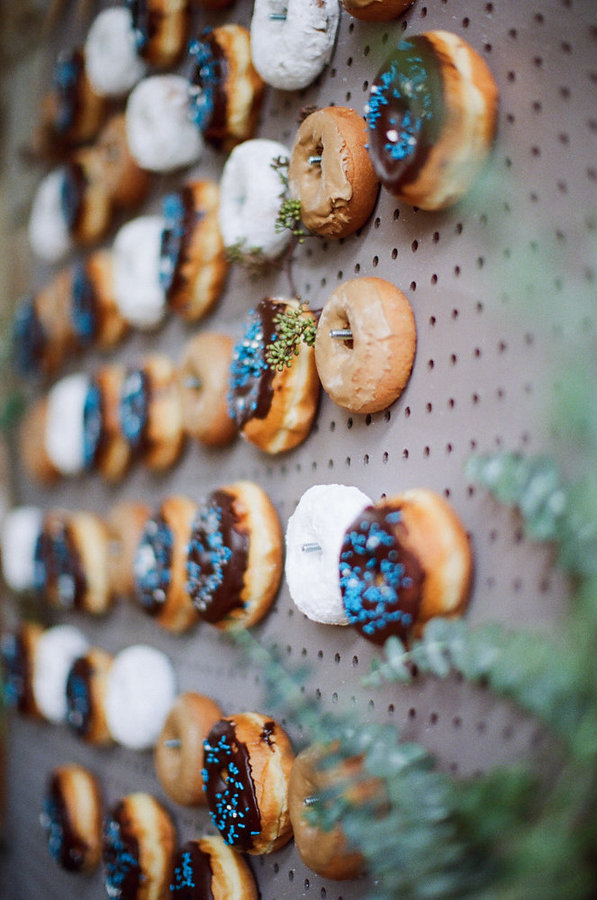 Floral
Ask your florist if she has any fun ideas that hasn't been seen or done before. I absolutely love taking my clients to the florist because they trust that together, we can create something that is unique and different. I often run into cases where I cannot find anything close to an inspiration photo, but how great is that?! It means it is rare and won't be plastered all over Pinterest. Trust your planner/designer and florist. We have ideas that have been brewing inside and love to create custom work for each bride.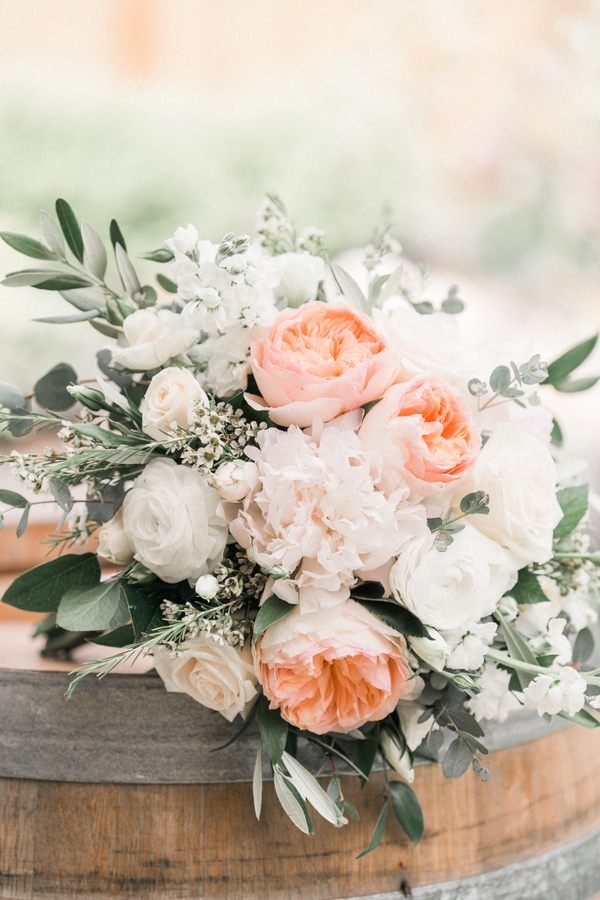 Favors
Favors can be so fun, yet an expensive afterthought. I always advise to budget out a decent amount for your favors because your guests will notice. Favors can reflect on you as a couple, and can work as a functional tool or décor piece. I had a spring wedding this year that was partial outdoors and indoors. Because the weather is unpredictable, the favors were small blankets that were placed on each chair. The blankets matched the colors and added that special touch. It was a win-win because it served as a functional tool, added to the décor, and was courteous to the guests because they knew it might be cold as the sun went down. Another great favor was a custom chocolate chip cookie. The bride was known to have these cookies amongst her family and friends, and she had them made, boxed and custom labeled to place on the napkin of each guest at the reception. Everyone was anticipating these cookies, and most were eaten before dinner! It served as décor, food and a special treat for her guests.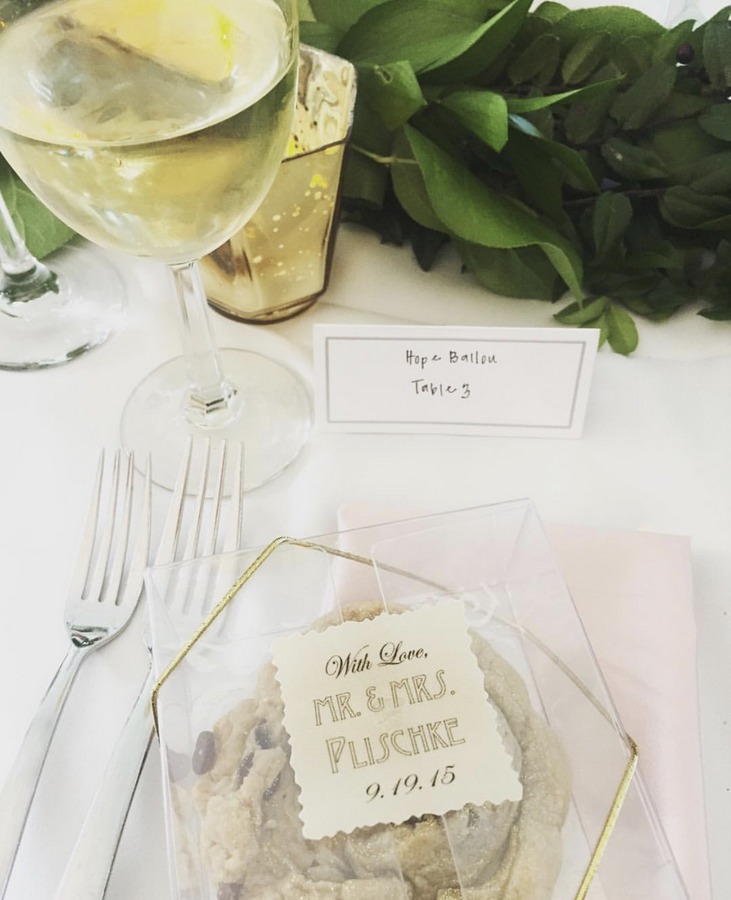 To have a custom wedding designed, planned and styled for your special day, contact Ashley Graham Events for a free consultation.