Mark our words, one of the most memorable things about your wedding will be the food. If you have great food, your guests will talk about it for years to come! Lucky for you, we've rounded up some of our favorite Caterers in the Spokane area that will create custom menus that fit your vision, budget, and taste buds. (Now, just try not to drool as you read about their mouth-watering menus!)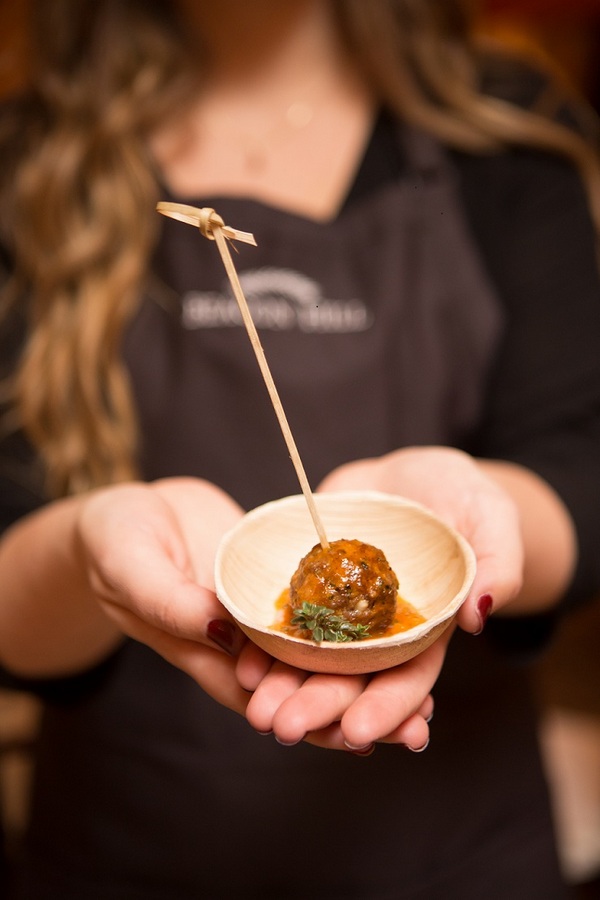 Beacon Hill Catering and Events
Beacon Hill Catering and Events strives to provide handcrafted catering with distinctive service that allows your day and guests to comfortably enjoy your special event. It's their goal for each couple to choose memorable food that fits their event's needs and budget. They will work with you to create a totally custom menu from incredible bite-sized appetizers to mouth-watering entrees, and jaw-dropping desserts of any kind.
Mangia Catering Company
Mangia Catering not only offers a variety of options for catering every type of wedding, they cook up fresh and delicious food inspired by local favorites. They will cook all of your food on-site, ensuring a savory, hot, and amazing tasting meal for you and your guests. Mangia loves to cook seasonal menus and their Summer BBQ menu is a huge hit for local weddings. Featuring Huckleberry BBQ Chicken and Grilled Tri-Tip, we can certainly see why!
Veraci Pizza
Veraci Pizza uses their applewood fired oven to make pizzas right there at the wedding! Which means you and your guests get fresh and DELICIOUS pizza with a variety of gourmet toppings that are sure to please every critic (or guest!). They also make tasty salads and sides to complement their pizzas. And bonus! The oven doubles as a fun conversation piece for your event.