If a casual backyard wedding sounds like the perfect day to you, you're in luck. We've talked before about howDIY-ing your wedding catering is probably not the best idea for smooth sailing on your big day, but what's a bride (or groom!) to do if full service catering isn't in the budget? Catered For You has the perfect solution! Their new 'Weddings To Go' option was created for those couples that want something more casual and budget friendly, but don't want to sacrifice quality. They're telling us all about it, and who it's perfect for, today.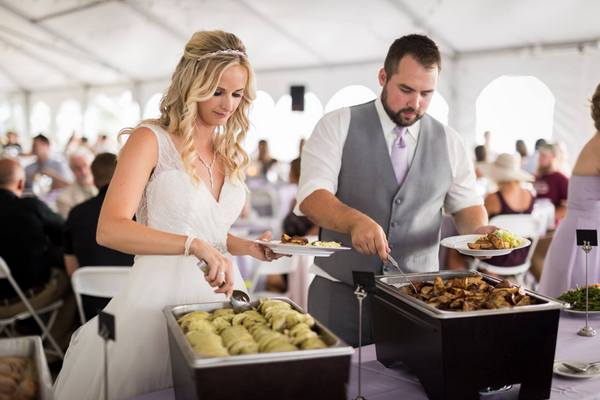 all photos courtesy Looyenga Photography
We hear there's a new offering at Catered For You! Tell us about it.Yes! And we're so excited about it! Our 'Wedding's To-Go' packages offers 20 different menus, each under $20.00 a person. The idea is that not all brides (and other special events) need the whole package that we offer: full service catering, 5-star food and set up and take down. Some people are just looking for the 5-star food. That's why we created the 'Weddings To-Go' package! Each meal was created under the pretense that it can be easily delivered by one of our excellent staff members or picked up on the day of! We want to appeal to those brides that have everything else already figured out, and they just need the food!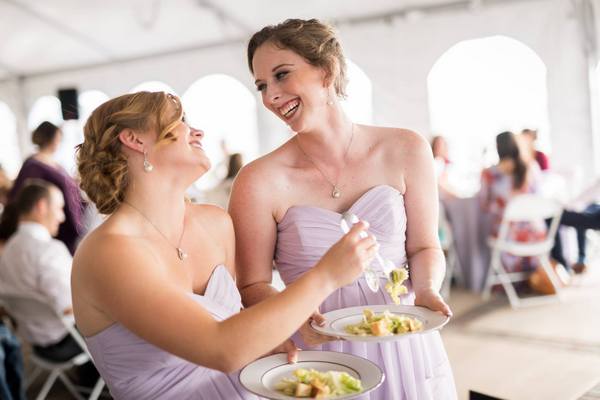 What type of wedding does your 'Weddings To-Go' package work well for?It's for anyone who doesn't need the other services we offer! An intimate backyard-style reception, a casual BBQ or even a more elegant venue! It's ideal for the person who's only missing component is food.Do you provide utensils, plates, etc.?We can provide a complete disposable set for $2.00 per person.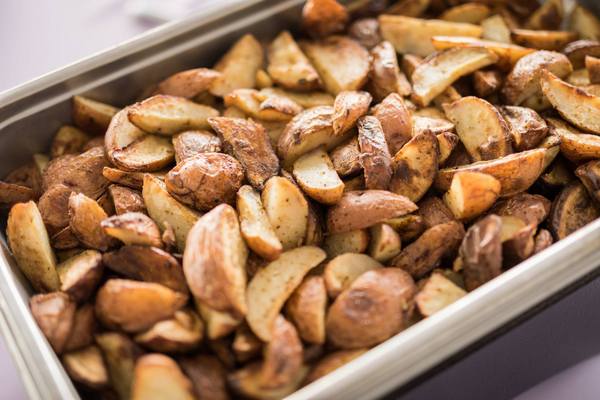 Will you deliver?Absolutely! Tell us when and where! What are some of the items available on your 'Weddings To-Go' menu?All of the items on the 'Weddings To-Go' menu are complete meals: entrée, salads and sides. Ranging from chicken to beef, Italian to Spanish-style, we think there is something for everyone!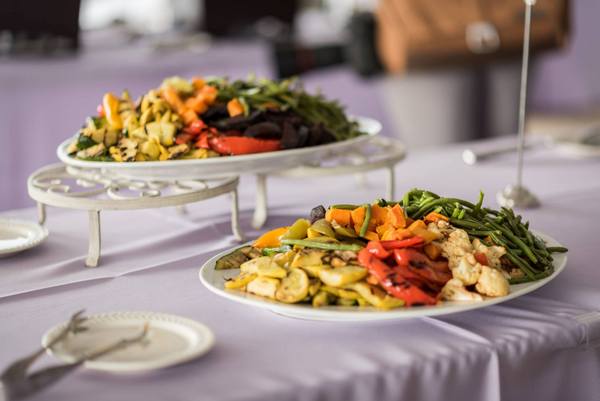 Can you create custom menus or menus for special dietary needs?Custom menus are our speciality! We can and LOVE to create a menu tailored specifically to the client. Not all custom menus are easily delivered or picked up, but we are happy to discuss options for those in need of special arrangements. Can the 'Weddings To-Go' option be used for rehearsal dinners?Certainly! These menus are an option for any special event.Anything else we should know about 'Weddings To-Go'?! Weddings To-Go was designed with YOU in mind! But that doesn't mean it's all we offer. We wanted a way to streamline the process, so if you're really not interested in all the fuss, this is the menu for you! If you're looking for a more comprehensive menu, please give us a call! We LOVE a culinary challenge!