Diversity is important in a wedding venue, especially if you aren't quite sure what vibe you're going for. Today, Commellini Estates in Spokane is sharing 6 (SIX!) ceremony locations on site that you can choose from! The only problem? How can you choose when they're all this beautiful?!
Main Indoor Venue The Main Venue was originally built in 1941, and has a very rich and colorful history. It features a beautiful terrazzo dance floor, glowing wood paneling three crystal chandeliers, and four handmade gold-leafed Corinthian columns. The main venue can seat 120 people with a dance floor. That being said, our average guest count for events May-October is between 150-200 people. A table layout with indoor and outdoor combination is common.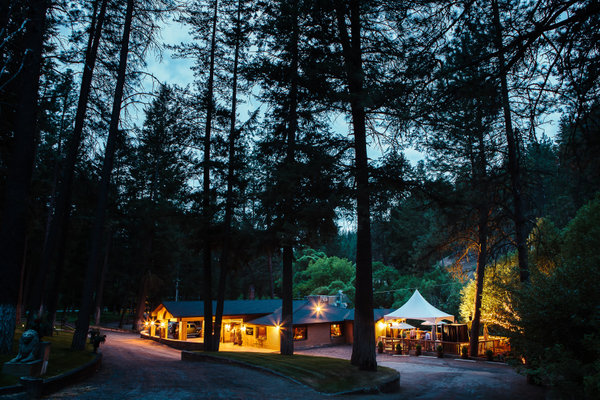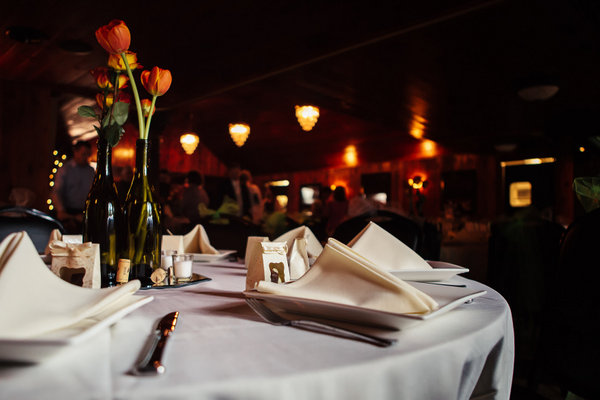 photos courtesy 2Ee's Photography
La Capanna Our second indoor location and our most intimate event space for ceremonies of less than 60 people and receptions with dining tables of less than 30 people. In addition, this space is often used for cocktail events or a cocktail hours. Commelini Estate is known for its Prohibition past and for hiding moonshine in the many underground tunnels. This building is the front to one of the underground tunnels. We are currently working on a speakeasy bar which will be in the opening of the tunnel!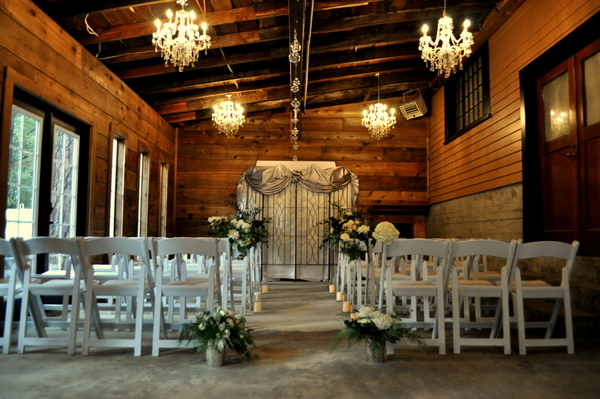 photo courtesy Commellini Estate
Creekside This location is right along the edge of Spring Creek where you can hear the tranquil sounds of the rushing water. The capacity for this location is 185 guests. Included in all packages are various décor options for the white Tuscan gazebo, although you are more than welcome to bring in your own unique elements, or keep it simple. This location has also been used for creek side dinners, yard games, and various other activities. During spring, the right bank is filled with wild flowers! The bridge beyond the trellis is frequently used as a photo location because of the beautiful 9 foot waterfall on the other side.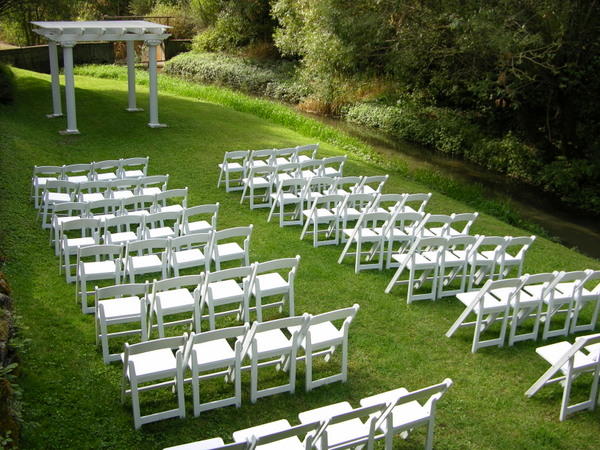 photo courtesy Commellini Estate
Pond Side Why not have your event along our pond and acres of manicured grass and pine trees? This is our largest location and can hold parties up to 300 people for any style seating. When holding your ceremonies, lectures, or concerts at the pond side location you can do two tiers of seating with "balcony" seating on the grass.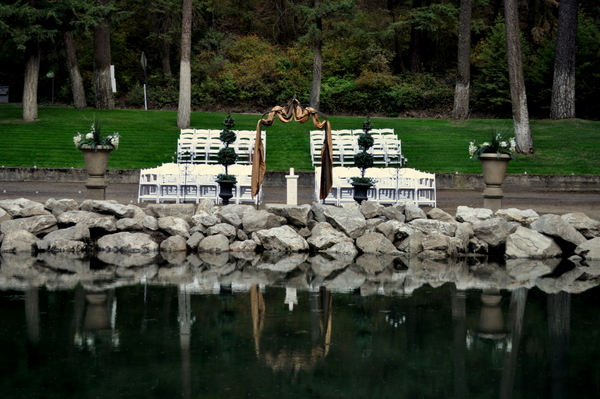 photo courtesy Commellini Estate
Portico
The gorgeous outdoor covered portico area has many uses! Most often it is used for dancing under the stars during the warm months. However it is also used for ceremonies, buffet presentation, outdoor reception, over flow seating, and band or DJ setup. The capacity for this location is 225 guests for a reception and 120 for a ceremony.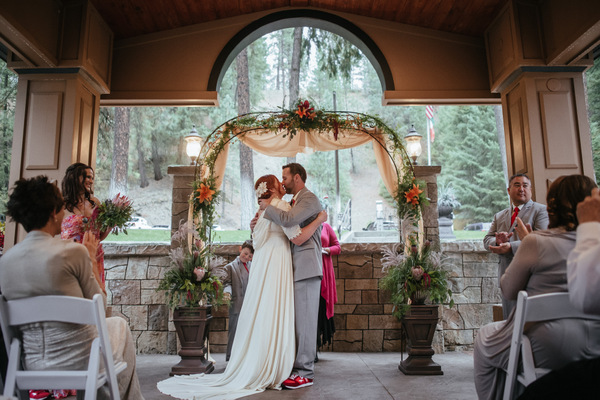 photo courtesy Matt Shumate Photography
Patio The patio is frequently used for cocktail events, garden parties, brunch, dancing, photobooths, or additional seating. We have 6 gorgeous glass tables and iron deck furniture that can seat 30 people. We can also set the patio with round tables seating up to 50 guests.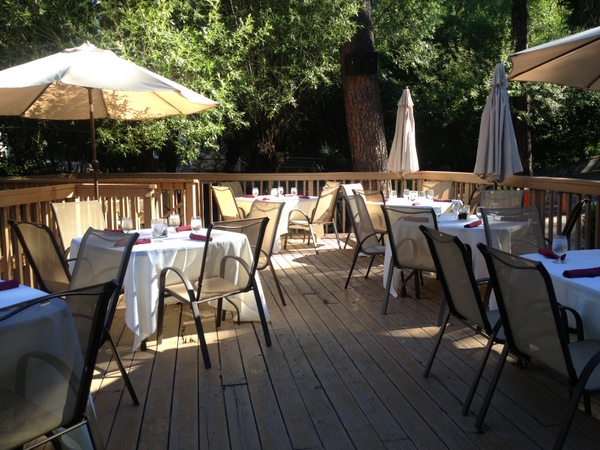 photo courtesy Commellini Estate
Want to know more about the beautiful Commellini Estates? Check them out!