The key to wedding favors is making sure you choose something thoughtful and meaningful. Gone are the days when a bag of m & m's with a ribbon tied around them was the standard. These days, it's about choosing a favor that shows your guests how thankful you are that they are a part of your big day. Today Alisa from
Alisa Lewis Event Design
is showing us how to make adorable vanilla sugar favors. These tick all the boxes for a perfect favor. And they are simple and easy, the best kind of DIY!
Photos by Park Road Photography.
Tags designed by Eurekame Photogaphy & Design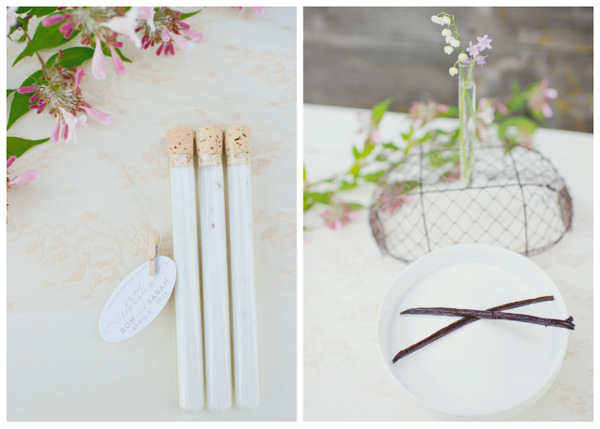 Ingredients for one pod:
1 vanilla pod
2 cups white sugar
test tubes (we got ours here)
corks
funnel
fork or whisk
large mixing bowl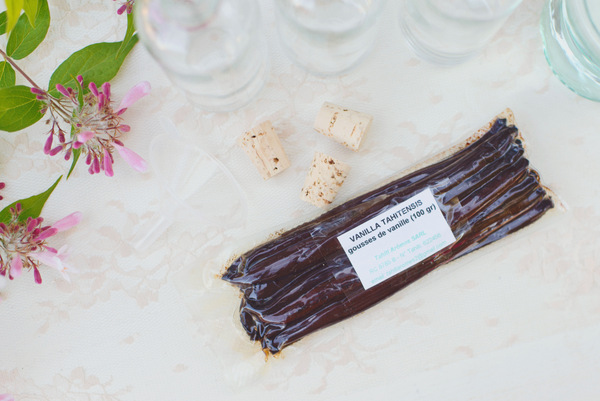 Step 1. Slice open the vanilla bean and scrape out the seeds using a knife.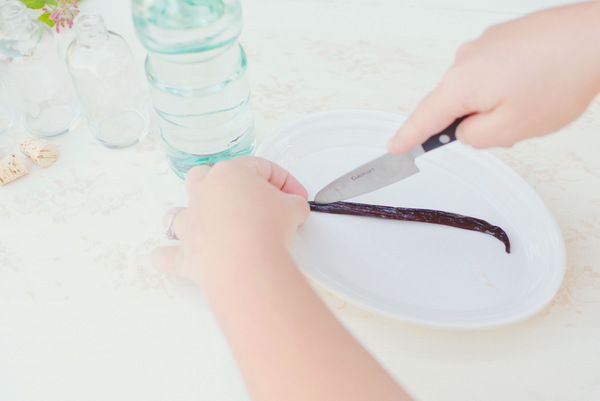 Step 2. Add contents of one vanilla bean to 2 cups of sugar. Use a fork or whisk to mix.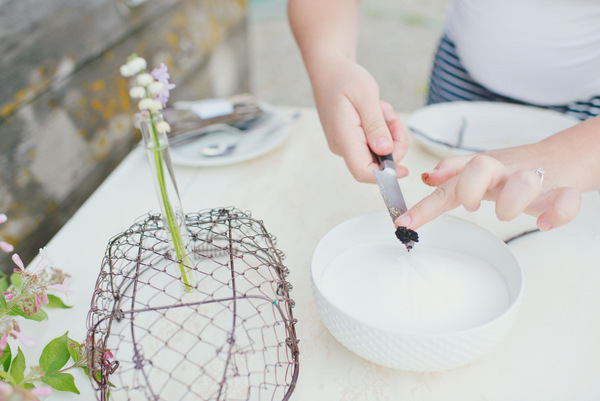 Step 3. Use a funnel to pour into test tubes or containers.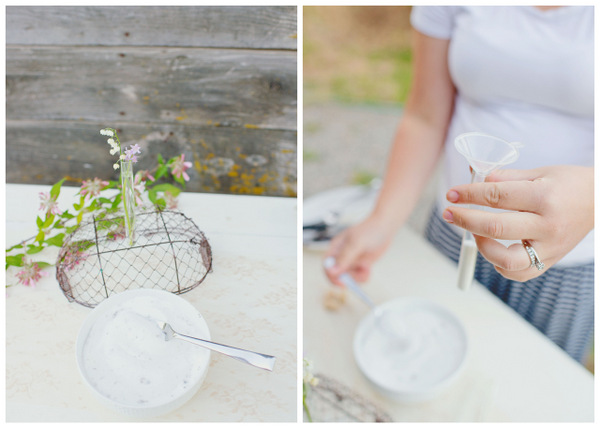 Step 4. Add a customized tag for an easy DIY wedding favor!