If you feel most comfortable in your cowboy boots, At The Farm Venue is the perfect place for you to tie the knot! Located in the Inland Northwest's very own heartland, with sprawling views of golden fields and the perfect picturesque farm details, it's sure to be love at first sight!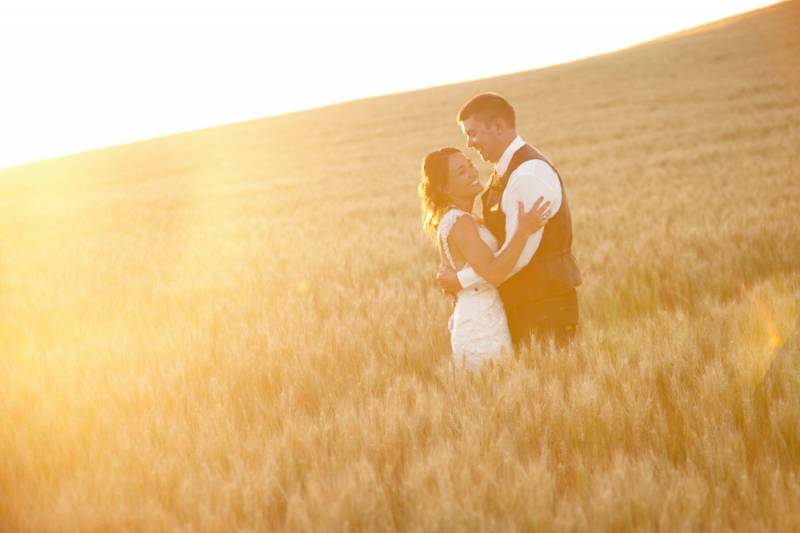 What type of wedding does your venue work best for?
Couples dreaming of an elegant outdoor wedding in the heart of the country will love saying "I do" At The Farm! With stunning views of the rolling hills, antique farm equipment right on site, and a classic red barn, the photo opportunities are endless.
What makes your venue unique?
At The Farm Venue is totally unique in that it's located right in the middle of the wide open. It's the perfect location for guests to enjoy the beautiful fields of the Inland Northwest. Couples who are country at heart will love the authentic feel of a true country wedding!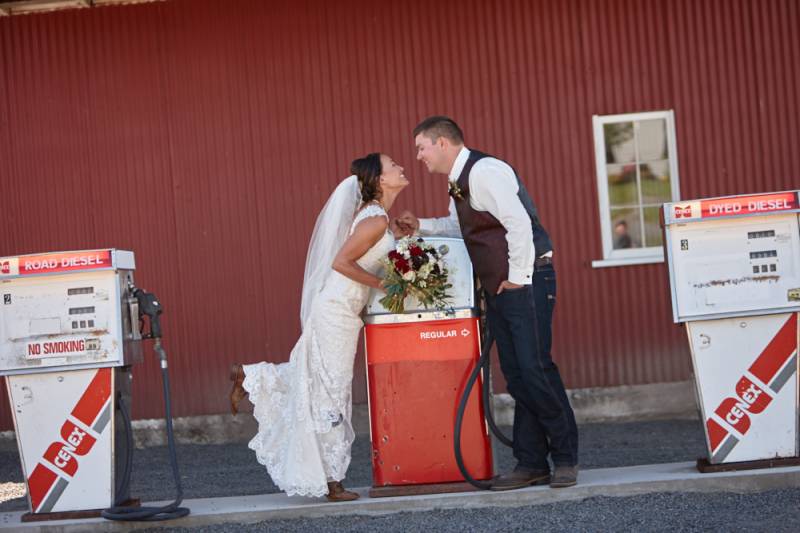 What is the capacity of your venue?
At The Farm venue can accommodate weddings of any size up to 400 guests.
What are your catering guidelines?
Couples have the option to choose whichever catering solution works best for them!
What is your advice for couples planning their wedding?
When planning your wedding, do everything you can to make it your own! Personalization is key to creating an event that both you and your guests will remember for years to come!
What is included in your packages?
* All day rental of venue (rehearsal prior to) with setup and tear down

* Table & chairs
* Farmhouse for bridal party preparation
* Bunkhouse for groomsmen preparation

* Staff assistance throughout your event
* White or Cream linen tablecloths
* Decor items, furniture, etc.
* Commercial refrigerator
* Antique farm equipment for photo ops, etc
* Lights for stringing & poles available
* Parking

* And more!

What is the price range of your venue?
We have a variety of packages starting at $3,200. Contact us today to start planning your dream wedding "At The Farm!"