Tucked in the countryside just outside Leavenworth, Washington is a gorgeous, completely idyllic mansion just waiting to host your gorgeous dinner party wedding! Beecher Hill House is a stunning historical estate is the perfect setting for a summer soirée. Not to mention it comes equipped with tons of rental perks and gorgeous getting ready space that we just know you're going to love! They're introducing their beautiful space to use today.
What type of wedding does your venue work best for?
Beecher Hill House welcomes all sorts of weddings, but our flavor is classic, century-old mansion, Great Gatsby-like, estate chic, sophisticated, historic, and romantic!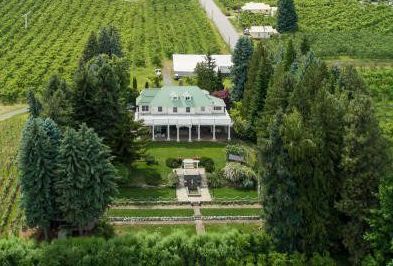 What makes your venue unique?
BHH is an historic estate, with 100+ years of history, set among magnificent apple and pear orchards and wineries, with views of the majestic mountains. Our grounds are grand and manicured, private, with views in every direction. A wedding at BHH is like the best dinner party ever! One's day flows easily, beginning with the full service bridal suite perfect for pampering our brides and her special attendants. Also included is a groom's club, reminiscent of old-world men's clubs, complete with bar, TV, Foosball, private entry, etc. The ceremony is on the lawn, drinks following on the terraced gardens, followed by dinner and dancing under the stars. No other event venue in Central Washington compares!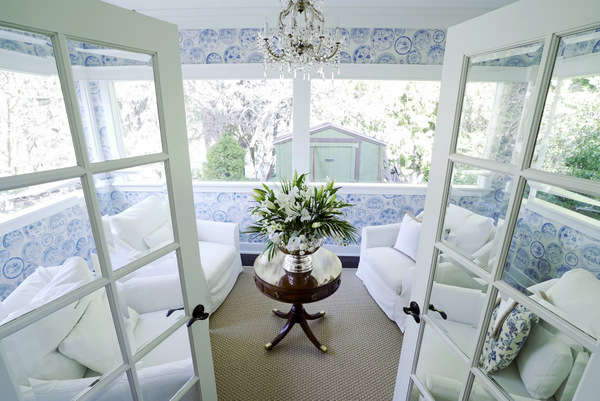 What is the capacity of your venue?
We can handle 200 people for outdoor events from approximately May - October. For those wanting smaller, more intimate gatherings (rehearsal dinners, parties, showers, anniversaries, etc.) 20-30 people may be held indoors year round.
What are your catering guidelines?
We welcome outside catering, but caterers and florists must come fully prepared, licensed and bonded.
Do you have a ceremony location?
Ceremonies (outdoor ceremonies) are held in the center of the manicured, terraced yard - overlooking flowers, pears, grapes and, of course, the mountains in the distance. There is a beautiful white arbor, lovely on its own or richly adorned by the florist of your choice.
photos courtesy Robot Dessert Productions
What is your advice for couples planning their wedding?
BREATHE!!!! We at BHH believe our job is to make the wedding process and experience as smooth as possible. We pride ourselves in the details and have the best crew working for us to create a memorable event. DO NOT sweat the small stuff - no one knows what 'might' have been.
What is included in your packages?
We offer a worry-free wedding day. The Bridal Suite is truly one of our signature spaces, designed to provide all the conveniences needed for bridal party pampering and relaxation, including room service. It boasts wall-to-wall windows, creating picture-perfect photo opportunities and dreamy, calming views all around.
Our Groom's Club, another signature space unlike any other, welcomes the groom and his groomsmen, where they can prep and relax before the festivities begin. Plaid fabric walls, brass details, framed artwork of women, cars, athletes, and old-school games are just a peek into what the groom and his party will enjoy.
All venue reservations include chairs/tables/linens (unless you prefer to outsource for other than white), all set up and clean up, parking attendants, waitstaff, & bartender, a professional DJ and sound system as well as venue coordination and rehearsal services.
What is the price range of your venue?
$5,000 - $11,000. Beecher Hill House has been remodeled and restored to host only the finest events, from weddings, graduations, birthdays, special moments, and wine dinners. We look forward to hosting you!
READY TO BOOK YOUR BEECHER HILL WEDDING? FIND OUT MORE HERE!