If you're dreaming of a gorgeous, stress-free, outdoor wedding just outside of Spokane, Bigelow Arbors is for you! This convenient location paired with a sprawling country setting makes this an idyllic wedding venue. We're sharing all about what your big day at Bigelow Arbors will entail!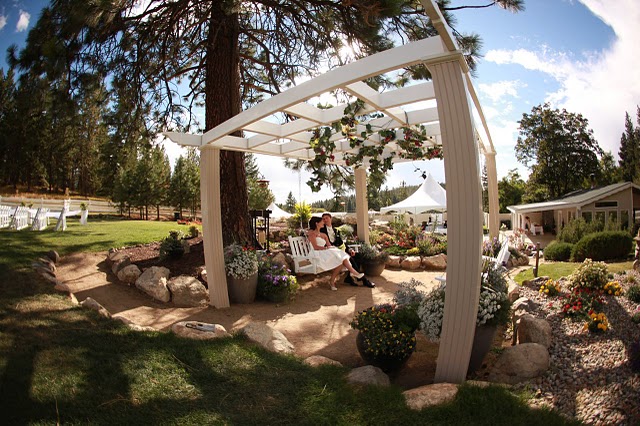 What type of wedding does your venue work best for?
We offer a great combination of beauty, convenience (close to town), amenities for the perfect day, with large dressing rooms, indoor restrooms, a big beautiful tent, permanent bar and dance floor area, flowers everywhere, and a play area for the kids.
What is the capacity of your venue?
Our wedding venue can comfortably fit 175 of your closest friends and family.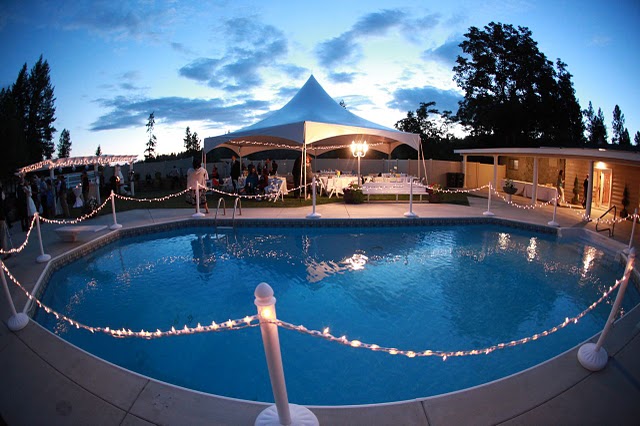 What are your catering guidelines?
We do allow outside catering or you can bring their own food, making it easy for you to truly make your day taste as wonderful as it will look!


Do you have a ceremony location?
We have a beautiful ceremony area complete with built-in benches and endless options for decorating.
Does your venue offer ideal spots for wedding photos?
Our venue offers so many incredible photo opportunities! We have a colorful old farm truck, rustic buildings, a cascading waterfall, beautiful pool, unlimited trees and plenty of fields to roam.
What's included in your wedding packages and what is the price range?
We offer a choice of 5 packages from $3995 to $6995. All of them include a day of coordinator and a bartender for up to 100 people. (additional charges for over 100)
Hours are from 10 am to 10 pm.
Our premium package includes a buffet dinner, cake, photo booth and a professional DJ.
For more information, visit Bigelow Arbors!