On the long list of 'skills we wish we had', floral arrangement is pretty high up there. It takes such a creative, talented eye to bring the buckets and piles of greenery and floral to live in the form of centerpieces and bridal bouquets, and the pressure is not slim! So you can imagine how impressed we are to see
Briar and Bloom
's amazing work after learning she is 100% self taught. While our floral skills stop at grabbing the biggest bouquet from Trader Joe's, hers do not, and she's sharing her top tips for brides and what she loves about this business with us today.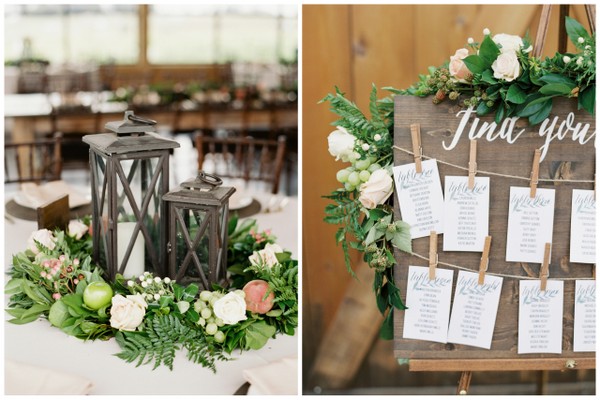 long have you been doing wedding flowers?
I've been designing as Briar and Bloom for 2 years now; however my independent floral works stems far beyond those years 2 short years. From foraging in the woods to make arrangements as a child and progressing to designing centerpieces and bouquets for birthdays, parties, or just because through my younger teenage years to this new era as Briar and Bloom: A full service florist offering design services for weddings, events, everyday and anything in between.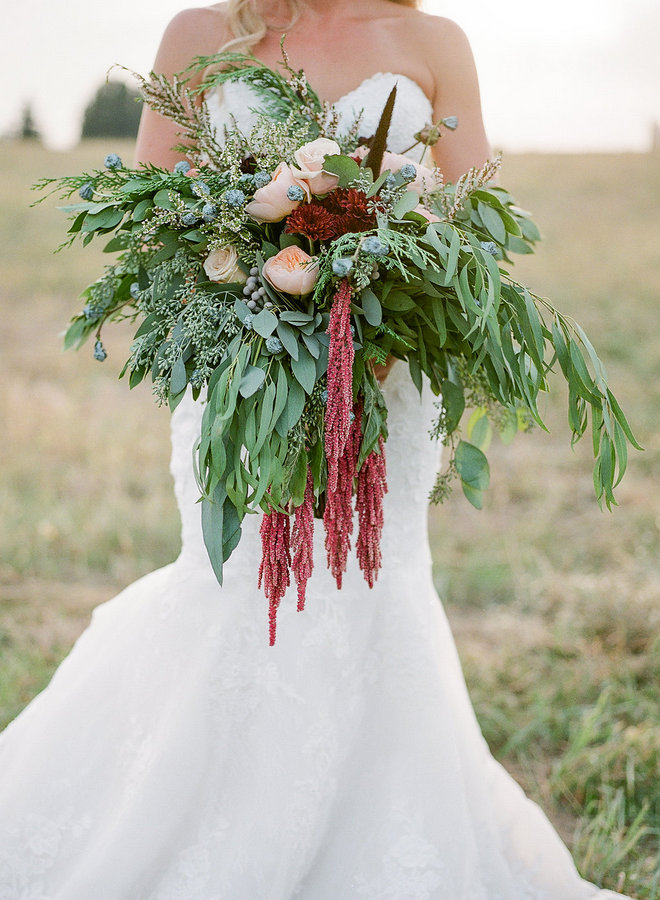 What training/experience do you have?
My design skills have been 100% self taught, I believe my interest in designing that started at such a young age gave me the chance to get a great start on refining my abilities and eye for design.
What are some common mistakes you see brides make with their wedding flowers?
DIY! Trust me, I am all for doing things yourself, it can be fun and eventful and can even feel a little empowering! However your wedding day is not the time to decide you're going to make the foray into floral design. There's a vast difference between going to the local market, grabbing a couple handfuls of flowers and putting them in a vase for your dining room table, versus designing bouquets and boutonnieres for an entire wedding party (most often 15+ people), putting together 20 centerpiece arrangements, and crafting whatever else you may be looking for; such as hair pieces, an alter garland, or cake flowers. Don't forget, all of this needs to be done 2-3 days before your wedding, which is usually time that is spent packed full of rehearsals, family get togethers, and all the other last minute details you need to take care of, all while trying to not overwhelm your family and yourself. And then there's the logistics of finding a reputable place to source your flowers, store them, transport them and more. Just trust me, when you look back on your wedding day, you don't want to have some lingering resentful feeling that pops up every time you see a photo of your bouquet or a centerpiece!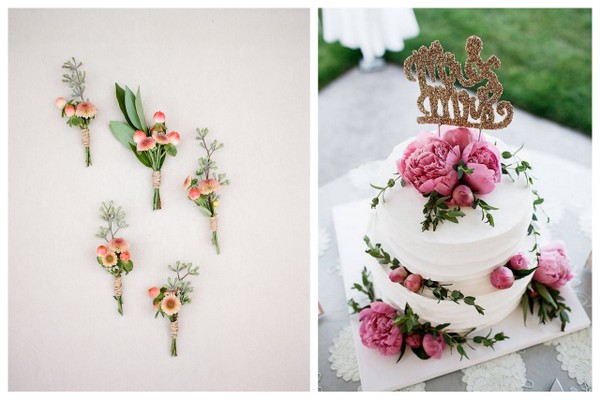 What is your advice for helping brides choose the right flowers?
Do your research before meeting with your florist! Make sure you spend time looking for inspiration whether it be via Instagram or Pinterest for what you're looking for in terms of style and color, as well as what all you're wanting your florist to design for you (ie. centerpieces, alter decor, cake flowers, hairpieces). Take the time to truly define what your vision is and what your expectations are for the big day. Take lots of notes and save photos! Your florist will appreciate having excess information over lack thereof.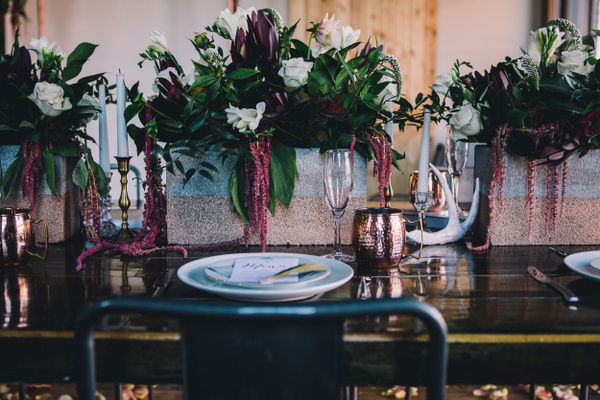 What are some floral trends for 2018 that you're looking forward to?
Color! Bold, bright colors are coming back, opposed to last years theme of muted creams, white and greenery (which don't get me wrong, I also loved), but I'm definitely looking forward to utilizing lots of bright oranges, yellows and pinks, and getting to mix them into all aspects of design to help accent the other colors set out in my bride's color schemes.
Do you offer consultations? How does it help brides?
Consultations for Briar and Bloom are mandatory before contracting with a client, and are always no cost and commitment free to brides. I want to meet with brides to get a feel for everything they're looking for down to the last type and color of flower, to make sure we are on the same page with details, and to offer them an accurate and refined price quote instead of a generic cost estimate that 90% of the time isn't even close to accurate in the end.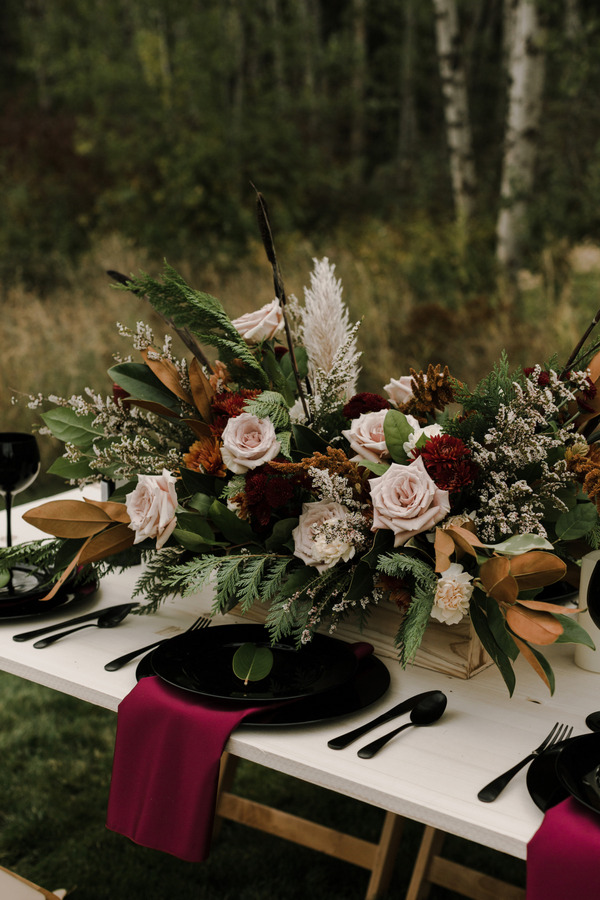 What is your price range?
All brides and weddings are different and unique. I tell prospective clients that it's hard to offer a price range when I know nothing about your likes and dislikes, what types of flowers you want used, and how much design work your looking to incorporate into your day. Two brides who want the same items for their wedding could see a price difference anywhere from $200 to $2,000, purely based on whether one wants all carnations and one wants all orchids, and whether your centerpieces are a bud vase versus a 3 foot tall arrangement.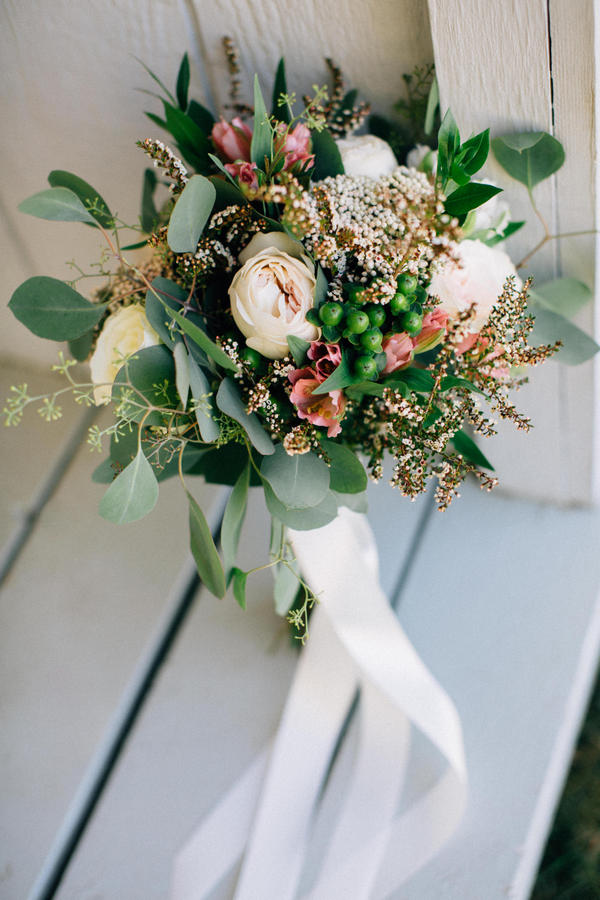 What are the physical location reaches of your services?
Briar and Bloom is currently based in Spokane, Washington; however there is no location that is off limits to our designs. Whether your nuptials are in the Seattle metro area, or if you're planning an international elopement, Briar and Bloom would love to meet you there!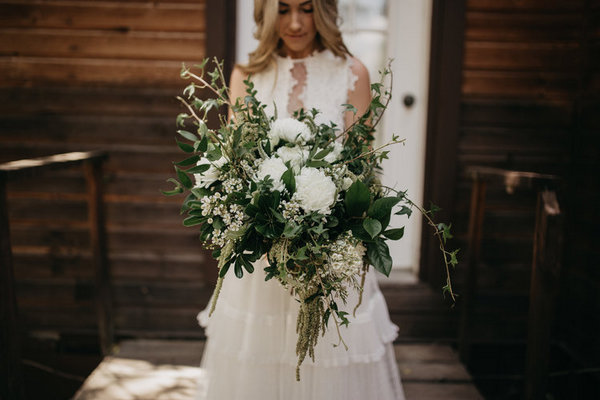 What do you think makes your floral designs unique?
I think that my lack of professional teaching allows my designs to truly be my own, rather than being based off of a certain technique or style that was learned from someone else. I like to combine modern design shapes with abstract color combinations and often try to disregard the traditional design aspects like color combinations that are so often regarded as being the only option that works. I also prefer to explore unusual floral selections and incorporate blooms and greenery that are less commonly used in today's designs.
Ready to book Briar & Bloom? Visit them here!