We've said it dozens of times-- a good wedding planner is worth their weight in gold. Today, we're introducing you to Satin & Sage Events, a planner out of Newport, Washington. With over 20 years of experience, Patricia has tons of insight to share with her couples!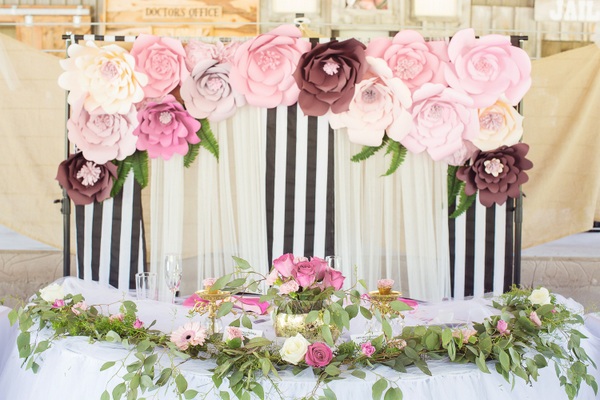 photo courtesy Creatively Yours Photography
How long have you been planning events? 20+ years. I started creating events in high school from small dinner parties, weddings, anniversaries and amazing themed parties. I was surrounded by my very talented family, creating one of kind events that everyone still remembers today. We hosted and created well over 100 events.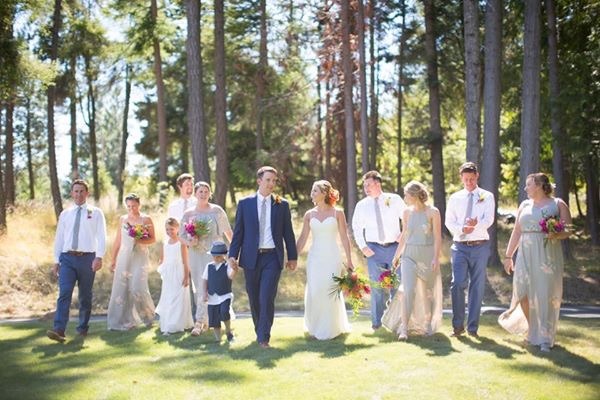 photo courtesy Trisha Bruininks Creative
What made you decide to go into weddings?Planning and throwing parties have always been my passion. I was given an opportunity to help some friends open a wedding venue. My husband and I helped them create a plan and during their first few years I helped them as their wedding coordinator. So, in other words, weddings found me. Planning an event surrounded by love and happiness is why I decided to go into weddings.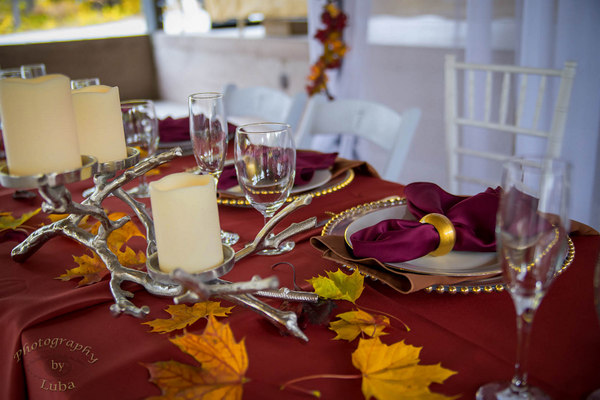 photo courtesy Photography by Luba
Why should brides consider hiring a wedding planner?Wedding planning can distract a bride from all the wonderful and beautiful things about getting married. Planning a wedding involves a lot of emotion from the couples. We take the stress out of the equation, so our couples can enjoy all the fun details without implementing them. Think of planners as the mixing bowl that holds all the key ingredients to a great recipe. They know the timeline and how to get strategic about different elements to incorporate all the ideas to make your day seamless. Let your mother, friend, sister, cousin, aunt or acquaintances enjoy the biggest day of your life.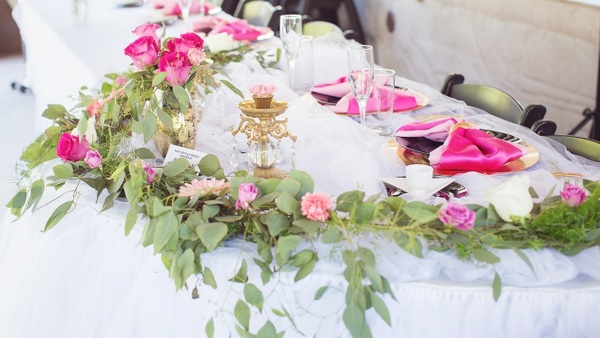 photo courtesy Creatively Yours Photography
What range of services do you offer?We offer many levels of planning services, from full planning to wedding day management. We also offer planning and design services for our ambitious couples. All our services are customizable to our clients needs. We also offer destination events and weddings; beautiful locations throughout California, Montana and the Inland Northwest. Imagine the beautiful California coastlines, Montana mountains and our beautiful lakeside locations for a wedding.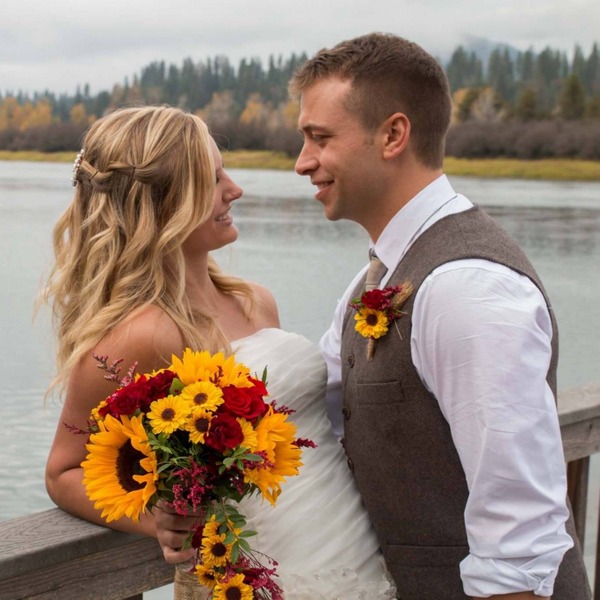 photo courtesy Tim Zara
What is your favorite part of the planning process?I enjoy all parts of the planning process, but if I had to pick just one, selecting the venue. We take our couples through a fun quiz. This quiz helps them hone in on their true tastes from a barn style venue, beach style wedding or winery. Couples really enjoy discovering their likes and dislikes during this planning process and when they both agree...well, its magical.How will your experience in weddings help the wedding plans go smoother?We would love for all our weddings to go flawlessly, but things can go wrong on the wedding day. It might be that the centerpieces aren't right, the chair covers are the wrong color, the guest count isn't correct, the cake is stuck in traffic somewhere, or the weather is causing havoc. With my years of experience, I can handle them with ease and no interruptions to the most magical day of a couples' lives.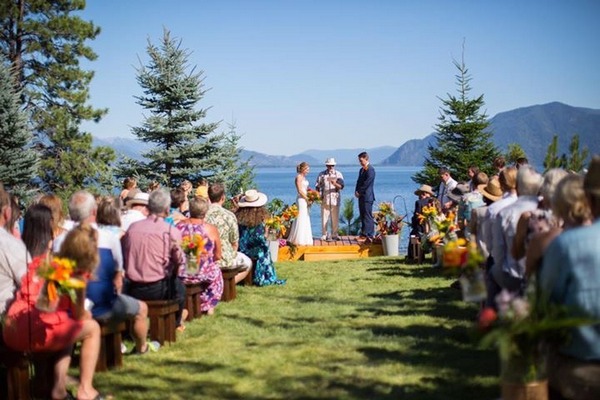 photo courtesy Photography by Luba
How do you come up with the concept of a wedding theme for your clients? Getting to know our couples! I have a fun "get to know uou" questionnaire to help me along the way. This helps me get a picture of their vision, then create a fun story board, unique to each couple. Implementing this is the most fun!