Waterfront venues are always in high demand, but often hard to find, especially in a secluded area. Timber River Ranch boasts stunning water front views, and massive, sprawling woodland areas to have the private outdoor wedding you dream about, not to mention a wide selection of areas to have your ceremony at! We sat down with them to discuss their gorgeous, waterfront venue and chat about how soon you should be booking your wedding venue.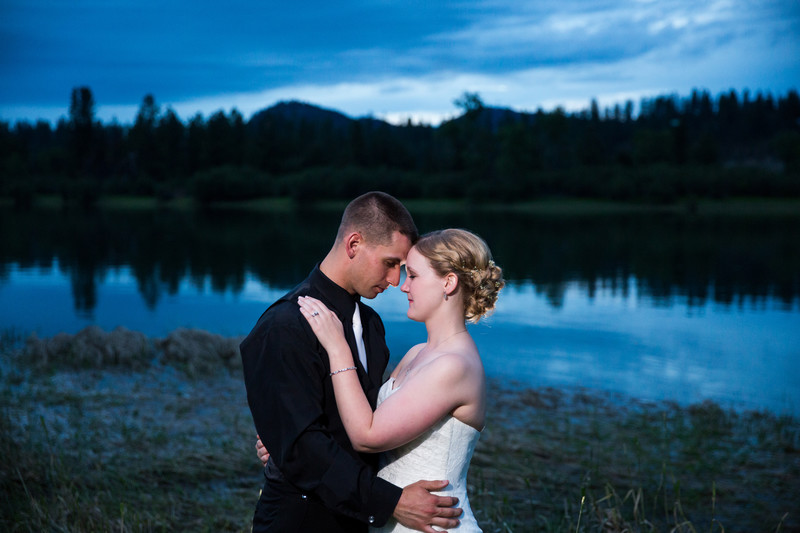 Image Courtesy Trisha Bruininks Photography
Where are you located?
Our beautiful waterfront venue, nestled within a 54-acre property, sits on 1,400 feet of river frontage on the Pend Oreille River and is adjacent to a 200+ acre secluded park. Located just north of Spokane in Newport, Washington, our property is one of the most private and picturesque wedding venues in all of eastern Washington. We are located just 5 miles from downtown Newport, which offers several lodging options including waterfront vacation rentals, quaint bed and breakfasts, motels as well as several restaurants and shopping boutiques. Past guests have also enjoyed visiting, recreating and staying at nearby Priest Lake, Sandpoint and Diamond Lake too. We can provide you a list of lodging opportunities and nearby things to do if you wish.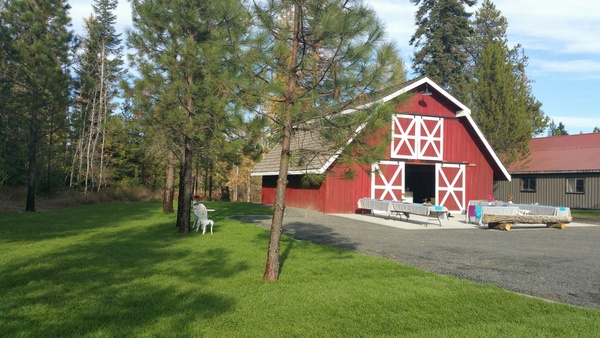 What type of wedding does your venue work best for?
Our venue works best for the bride who wants that rustic barn themed wedding with a shabby chic feel in a very private and serene picturesque setting. Our reception barn offers over 2,000 SQ FT of concrete patios with ample sun and shade and our remodeled farmhouse is a great place for your bridal party preparations. If you are looking for a venue that really makes a statement, you will want to visit Timber River Ranch, as our breathtaking views are endless as well as our privacy.
What makes your venue unique?
Timber River Ranch provides the ultimate in spacious seclusion. The intimacy of this private location coupled with the majesty of mountain, meadow, and river vistas plus the abundant wildlife make our setting like no other. No words can describe our venue, you really need to see it for yourself.
What is the capacity of your venue?
Our venue works best for parties up to 125 people but we can accommodate up to 150 if needed.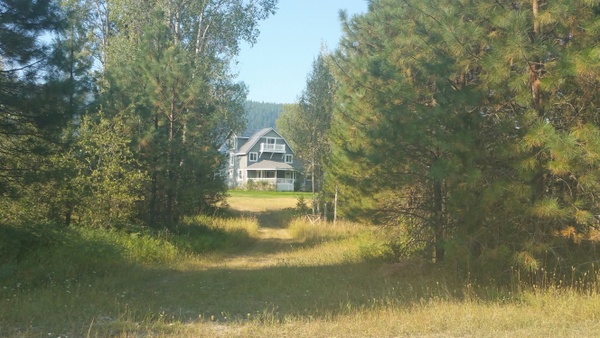 What are your catering guidelines?
We suggest using an all-inclusive caterer for our events, but welcome self-catering as well.
Do you have a ceremony location?
Unique to this venue is the opportunity to choose from any number of beautiful ceremony locations. Exchange your vows with the river, the mountain, or the meadow as your backdrop.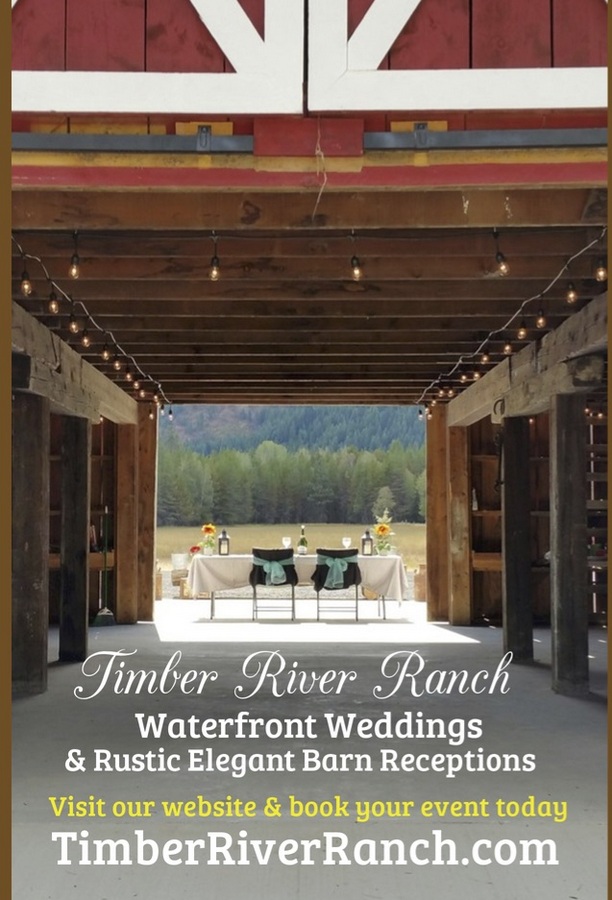 What is your advice for couples planning their wedding?
Start your venue search early as most book out 1-2 years in advance. Early site selection helps set the scene for your wedding and ensures you ample time to plan every detail for the perfect day.
What is included in your packages?
-Use of our remodeled farmhouse including changing rooms and restrooms for the wedding party preparations
"Saloon room" for the groom and groomsmen preparations
-Your choice of ceremony sites and a separate reception facility
-Elegant but rustic reception barn with a concrete floor and concrete patios outside
-ADA accessible outdoor toilets for visitors
-Expansive parking areas
-Chairs, tables and linens for 125 with a selection of tabletop decorations from which to choose plus several rustic, antique and shabby chic furniture & decoration items to use for your event.
-Onsite coordinator
What is the price range of your venue?
$2,995 - $3,995
For more information, visit Timber River Ranch!