One of the greatest things about living in the Northwest, is the access we have to farm fresh flowers. We love when couples are inspired by the landscape around them to make their wedding day beautiful. Welcome Table Floral has been using the same local inspiration for years, and has recently expanded and grown the wedding-side of their business. So when you work with them to make your wedding dreams come true, not only do you get someone who shares a love of the Northwest, but also someone with years of experience bringing beautiful floral designs to life!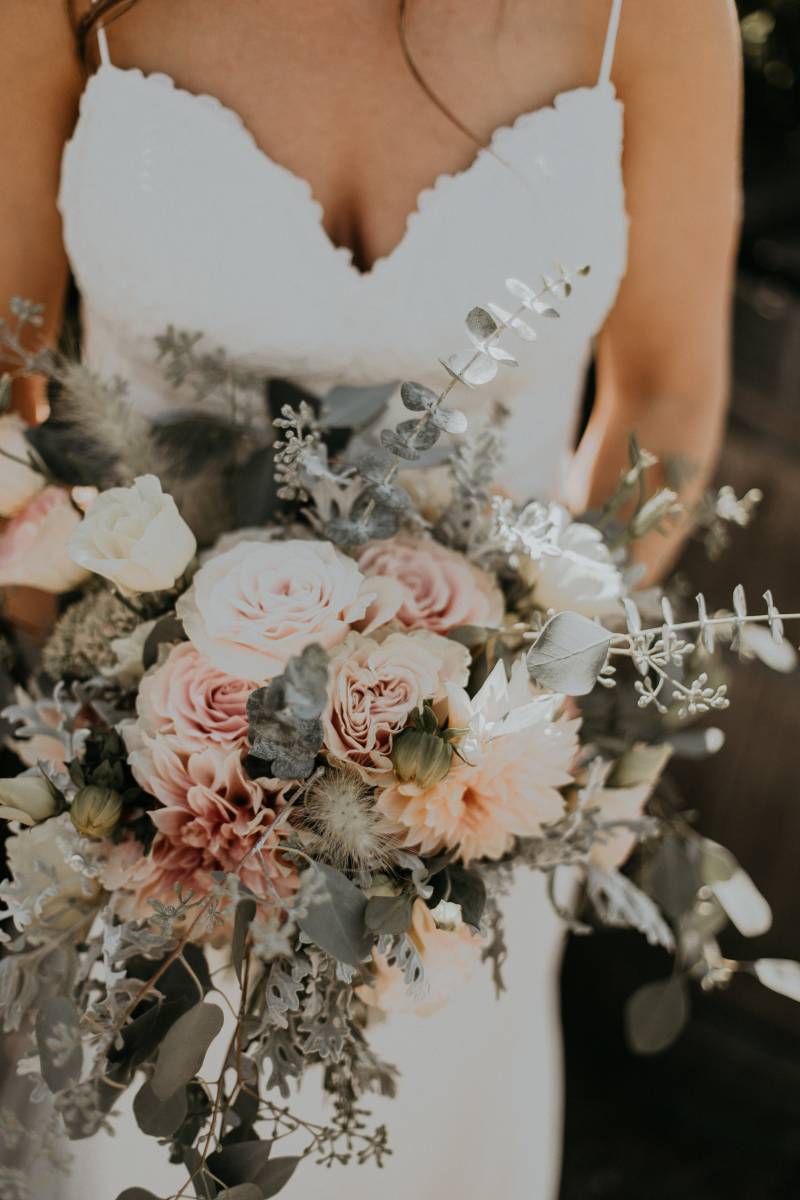 How long have you been doing wedding flowers?
Welcome Table Farm/Floral has been growing and designing with farm-fresh flowers for over 10 years. The last 3 years have brought new-emphasis to bridal design and floral event work. A new on-site floral design studio has increased our capacity with more cooler and design space.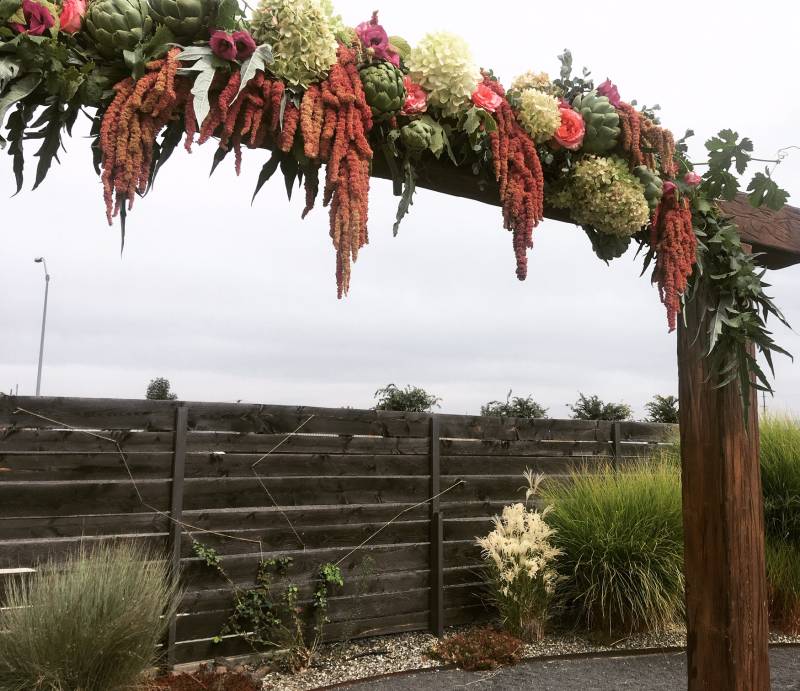 What training/experience do you have?
We attend yearly farmer-florist workshops, and work alongside other great wedding florists.
What is your advice for helping brides choose the right flowers?
What flowers do you love? Choosing flowers that bloom in the location and at the time of your wedding, makes the event placed-based and seasonal in a truly special way. Can you imagine receiving bouquets of lily of the valley (April) , peonies (May), lilies (June), sunflowers (July), dahlias (August), asters and mums (September) for anniversaries for years to come? You don't have to be an expert on flower names or bloom times. We can take your color palette and aesthetic vision and translate it into a local, farm-fresh reality.
Do you offer consultations? How does it help brides?
We are happy to meet in person, email, or connect by phone to capture your design vision and order specifics.
What is your price range?
We offer flowers by the bucket for DIY brides, a la carte options, and full-service design. We are happy to work for brides on any budget ($100-$4000).
Do you deliver?
Yes, in the Walla Walla Valley.
What do you think makes your floral designs unique?
Our flowers are certified organic, grown on site, and harvested at the perfect bloom state just for your event! No quality compromise needed for environmentally conscious couples. From elegant to exuberant color splashes, to whimsical farm rustic we can grow and design your floral vision.