Chic wedding cutouts are definitely having a moment. From cake toppers to table numbers, these laser cut pretties are the perfect way to add personality to your big day. Woodword Design Studio brings years of lettering experience to helping put together your dream wedding aesthetic. We gathered all the lovely details in an interview.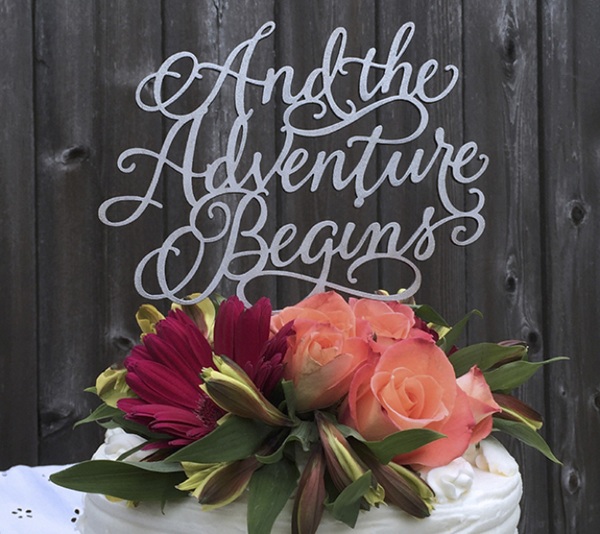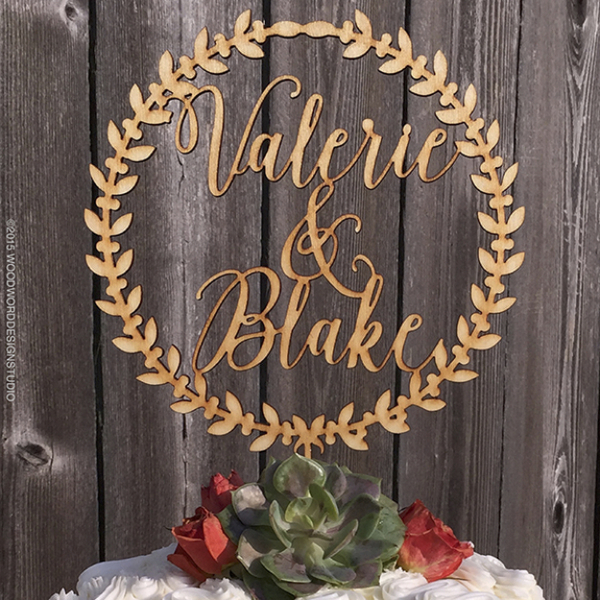 What is Woodword Design Studio? 
It is a a small cottage company which specializes in wedding cake toppers and signage as well as home decor (that part of the business is still being worked out)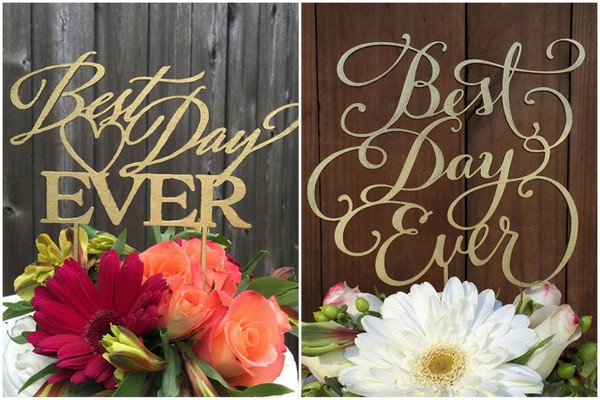 How did you get started? 
It started out as a dream - seriously!  I started looking at what was out on the market and kept thinking that I could make products that were prettier! I and a fellow designer had both worked for a major greeting card company as lettering artists so we had a lot of design experience between us and when I asked her to make up some designs for the company she was thrilled.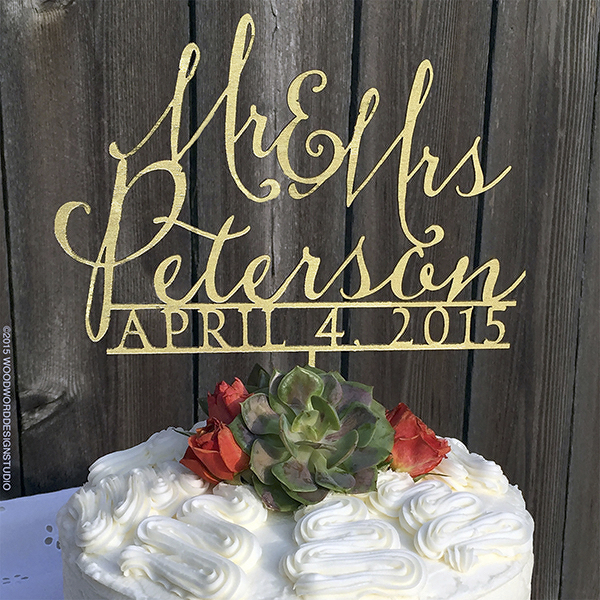 Can you tell us a little about how your cake toppers and signs are made?  
We usually sketch out ideas first from a list of phrases gathered. Our designer then letters them and gets them ready for our laser cutter.  We tweak them for stability and then we photograph our products for our online stores. Once they are ordered,  they are cut, painted and shipped within 7 days.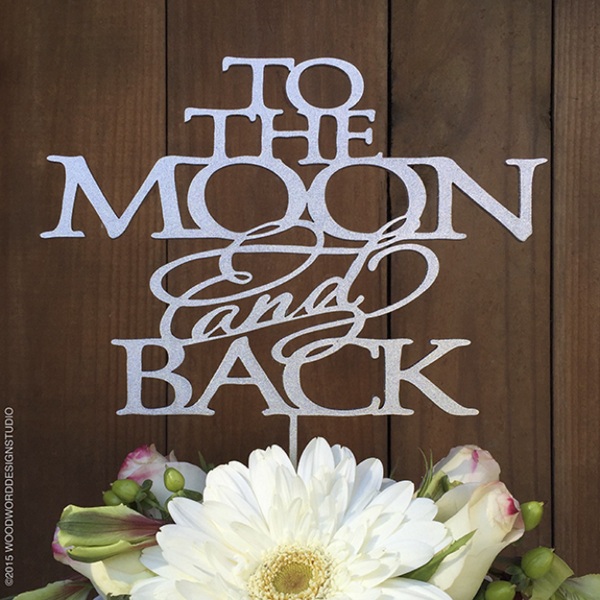 Can you create custom pieces? 
Yes, we do all the time from totally new designs to simple customization of existing ones.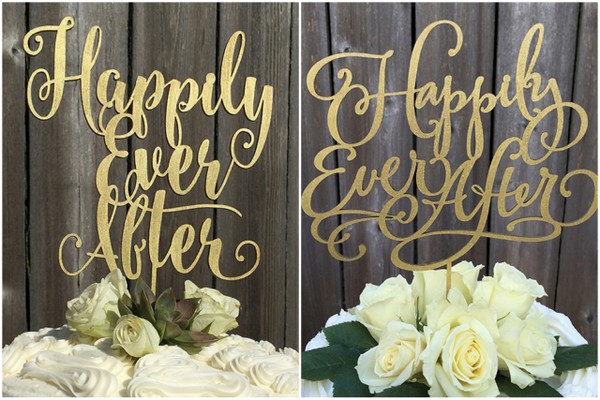 What made you decide to get into the wedding industry?  
It is such a happy and beautiful event focusing on being "the best day ever".  We also love lettering and we noticed that most cake toppers were made with the same type fonts.  We thought we could offer something more creative and unique using our lettering skills honed from 20 years in the greeting card business.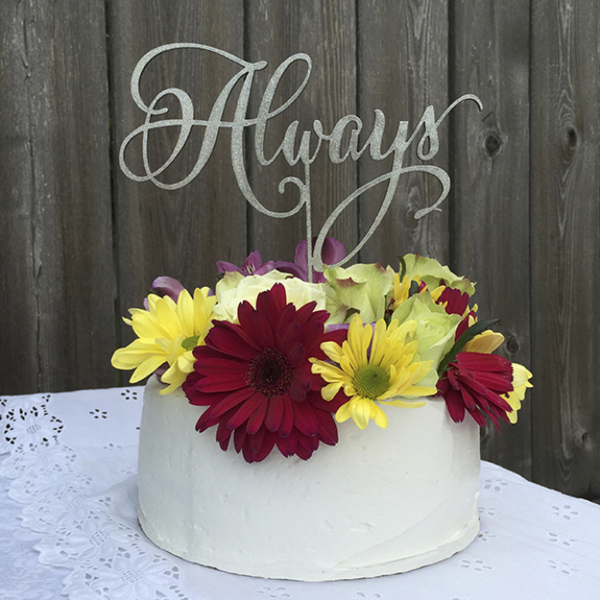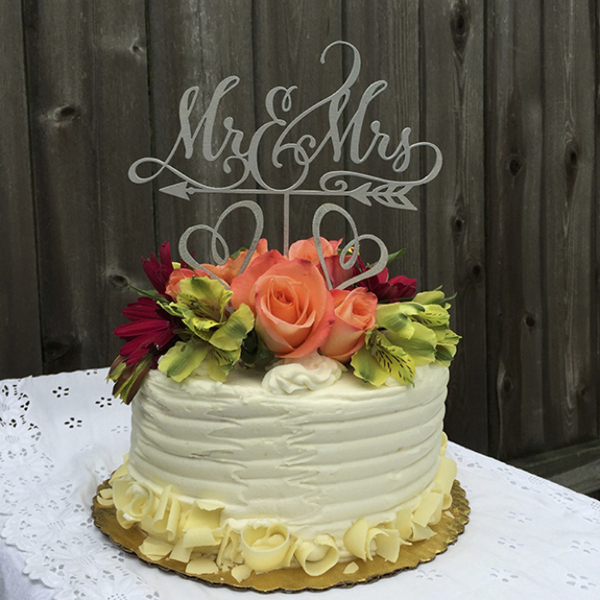 Why choose Woodword Design Studio? 
We played with all kinds of names and liked the play on words even though it can be a mouthful :).  We don't just do cake toppers.  We also make home decor signs and wedding signage so we didn't want a name that pigeonholed us.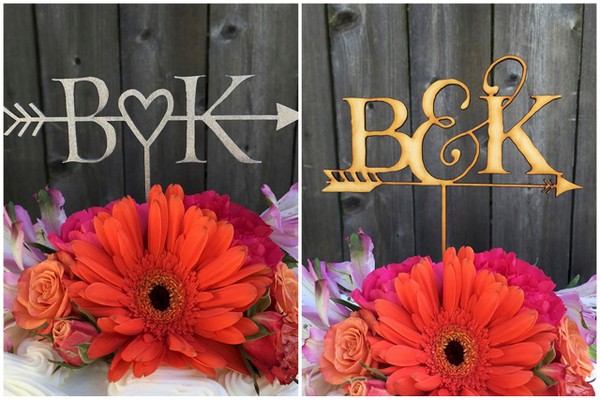 What is the price range of your products? 
Anywhere from $19 for a simple cake topper to $75 for stand alone signs.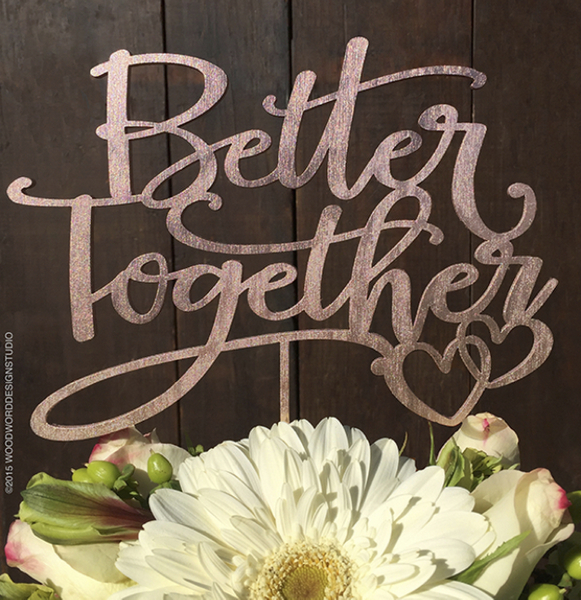 How can your products be purchased?