Wondering what kind of big day glam is right for you? We're sharing how to figure out your perfect wedding day look! Whether it's an old school Hollywood red lip or a subtle chic smokey eye, here's how to begin figuring out your makeup look!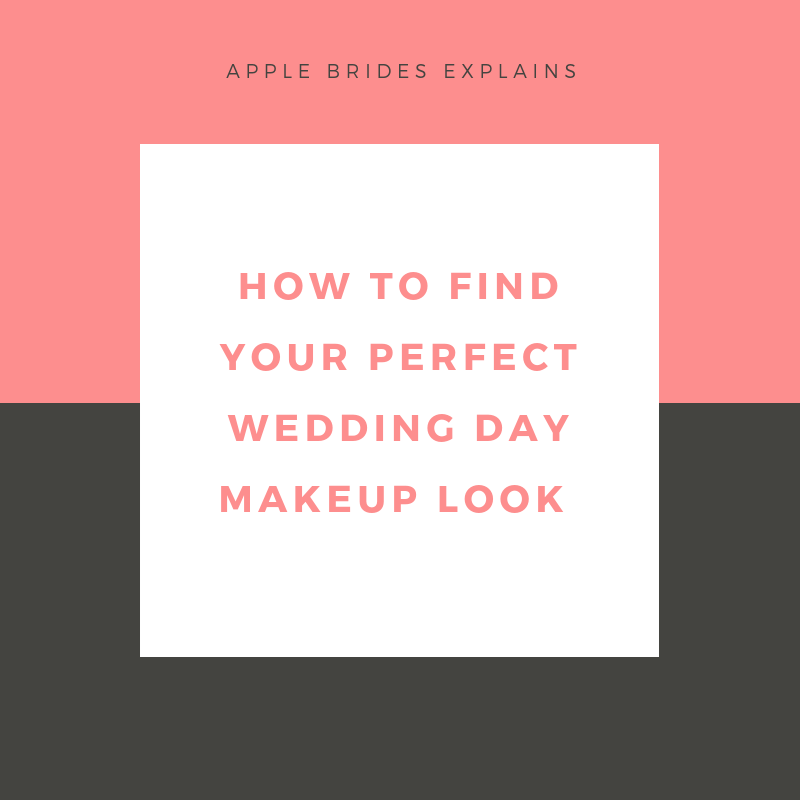 First, look at how you wear makeup on a day to day basis. This will be a good indicator of what you'll be comfortable with. If you normally wear zero makeup and just some sunscreen (ALWAYS sunscreen!) then you're probably not going to want a full glam look with false eyelashes. Know your day to day style, and think about how you want to enhance that.
Second, think about your wedding day style. Is your big day outdoors with a full princess-y ballgown? You're probably going to want some color on your cheeks so you don't look faded out in natural light.If it's indoors with a silk slip dress, maybe you want a dramatic lip to compliment the intimate feel. Think about how you want to look on your big day and what you want to embody. This will help your makeup artist tailor your look.
Then, know your favorite features. Maybe you love your eyes, so you know you want to play those up. Or you love your smile, so a glossy lip would emphasize how pretty it is. Whatever you love drawing attention to in your daily life will also translate to your wedding day makeup look!
Of course, look online for inspiration. Even if you don't find anything you love 100%, you might see some pictures where you love her eye makeup, or you come across an image where you just know that bold lip isn't for you. All of this input and insight helps your makeup artist get to know you and what you're looking for.
Do your research and hire a makeup artist you love. Look on websites and Instagrams at their work. Find someone who's style matches your own. If you're a no makeup kind of girl, you probably won't hire someone who's signature touch is glitter eyeshadow. Conversely, if your local Sephora knows you by name, someone who describes their work as 'natural and light' might not give you the results you're looking for. Makeup is like anything else-- everyone has their own style. So search for someone who vibes with yours! This is a great place to start looking ;)
Lastly, do a trail run! Even if you have NO idea what you want your makeup to look like, schedule a trail run and start talking. You have to start somewhere, and a trail run is an important part of that process.