This isn't any ol inspiration shoot, this is art! A few of our favorite vendors came together to create something truly beautiful.  What's even better is that you can walk by this stylized shoot downtown! We let Mika and Stephanie do the rest of the talking:
From Mika of Batch Bakeshop
Ginger Ewing started Window Dressing 18 months ago & it currently has 3 storefronts downtown that it fills with art projects and installations. I approached Ginger with the idea about doing a window to showcase some local wedding vendors. I wanted this shoot and the window installation to be both a source of inspiration for couples in the midst of wedding planning and also a chance for wedding vendors & local artists to collaborate. The artist who painted the beautiful protea ceremony backdrop is Desiree McGinn, an incredibly talented, all around amazing woman. She paints beautifully, she crafts amazing things, and as far as I can tell, can really do it all. Stephanie Arieno (of Shmily Face Photography) did the photography & is always a blast to work with. She gets very excited about trying new techniques, is always educating herself to learn and grow as a photographer and I think that really comes through in her work. Her photographs will be on display in the window as both prints and projected images. Erica's Expressions put together all the florals for the shoot, including lots of protea & bold colors. Shasta Hankins & Lindsey were the talent behind our model Anne-Claire's make-up & hair. Emily Russell knitted the grey knit wrap that our model wore over her dress. And our fantastic venue was the Richmond building, downtown on Sprague, which houses The Bartlett & INK on the street level & has some apartments on the top floor. In between, there this amazing empty open space available for artists.
From Stephanie Arieno of Shmiley Face Photography:
To me, this shoot challenges the delicate trends we've been seeing over the past couple of years, and brings together a moody, urban glam look that isn't for the faint of heart, but for the bride that wants to have a sharp, memorable event. With more and more brides looking for alternative ways to celebrate their wish to be together without having to make it legal, this non-traditional, intimate ceremony concept is a great way to inspire others to have fun with rich colors, to set aside soft pastels and to look at how exotic and textural vegetation (such as the kale and moss that frame the ceremony, or the stunning protea flowers that grace the bouquet and the dessert table) can inspire the bride that wants to add an intimate, deep mood to her ceremony, or even add a bit of intrigue to a rustic, vintage/folk wedding. Add to that an incredible, hand-painted backdrop of protea flowers (or commission an artist like Desire to create a canvas piece that emphasizes your theme) to showcase your vow exchange, and it's a visual feast that people will be recalling for years to come.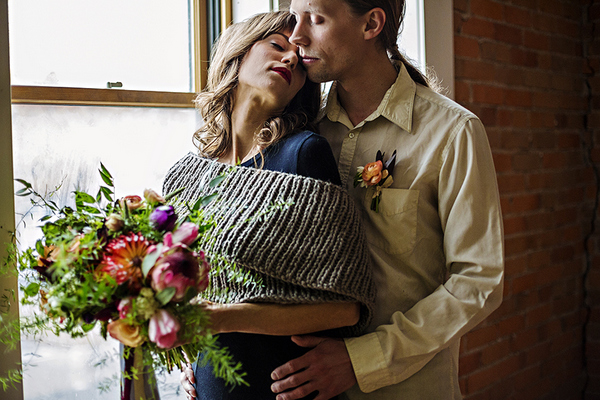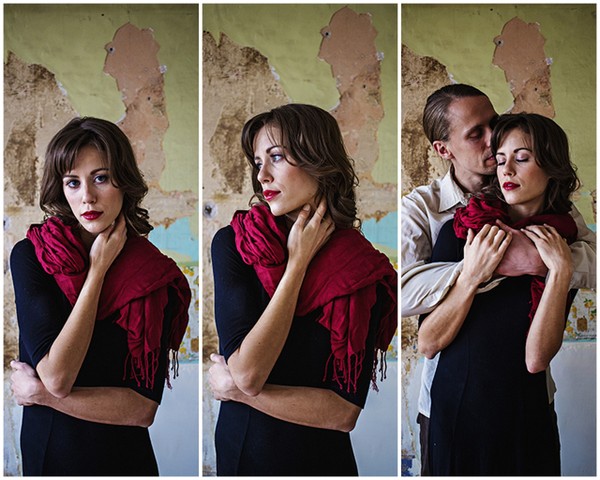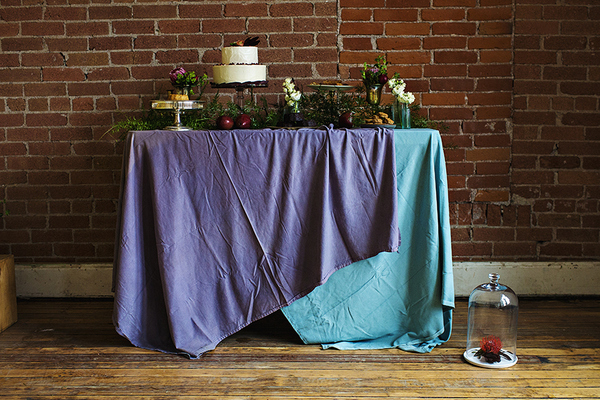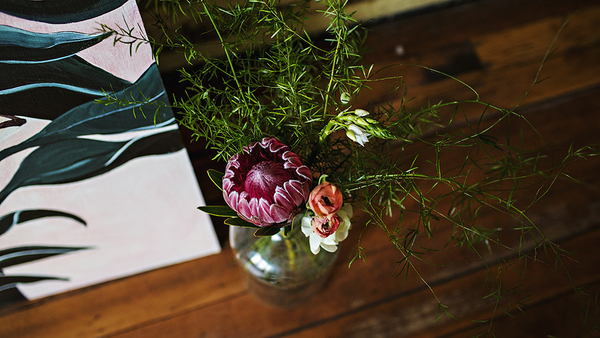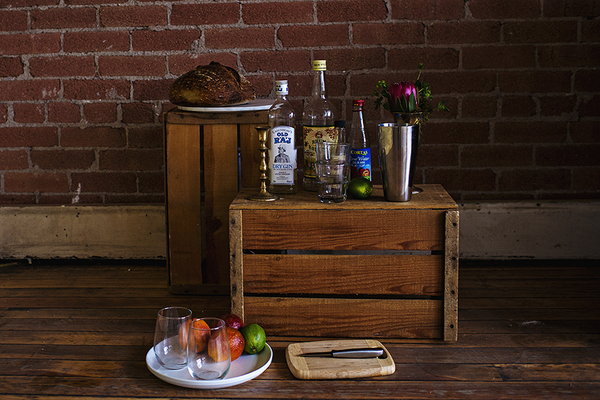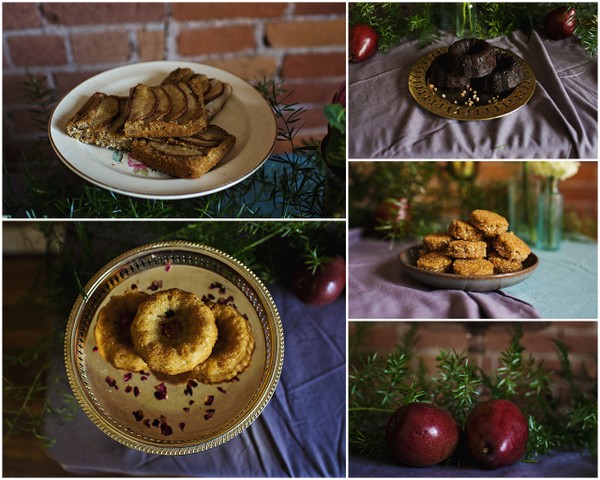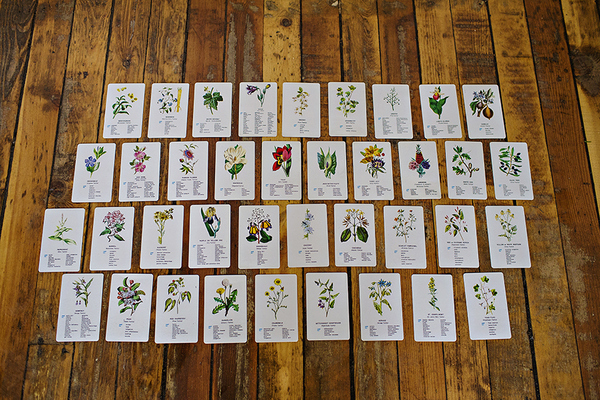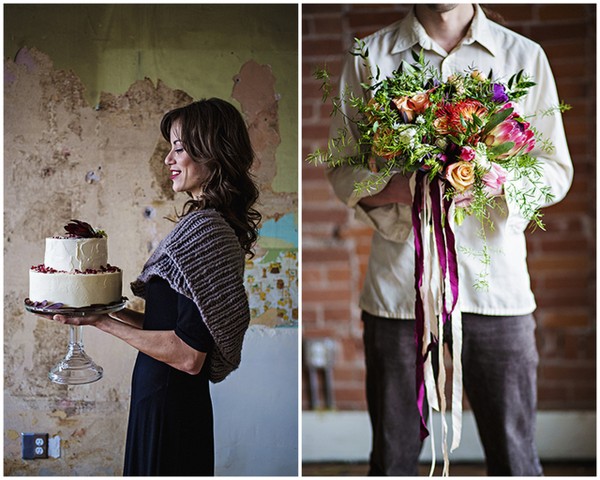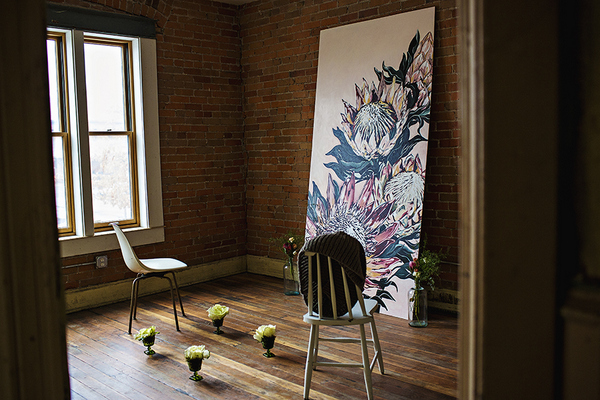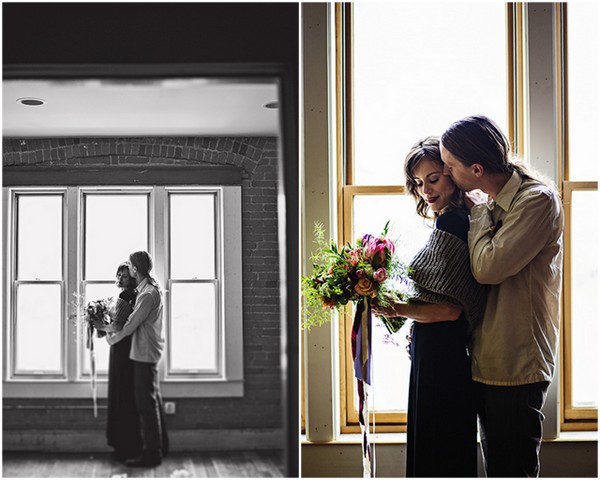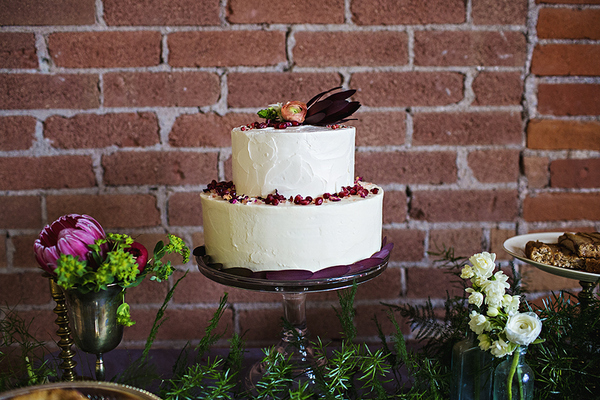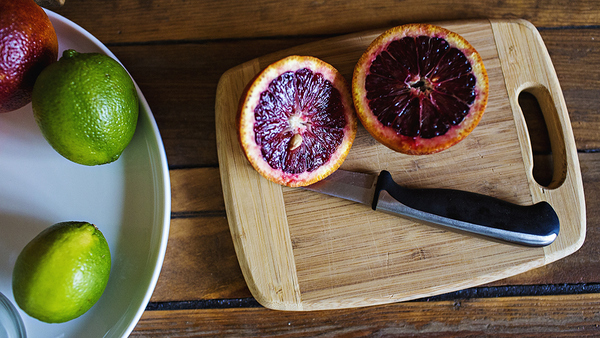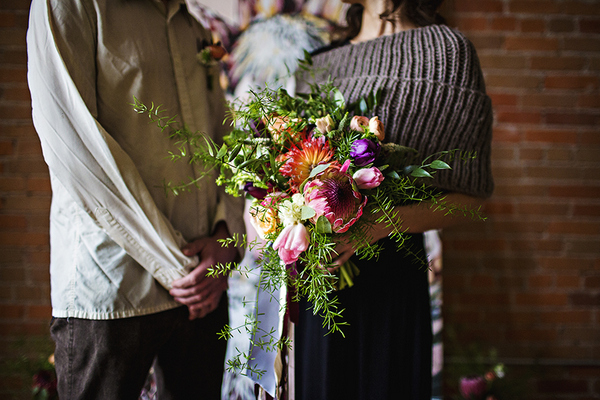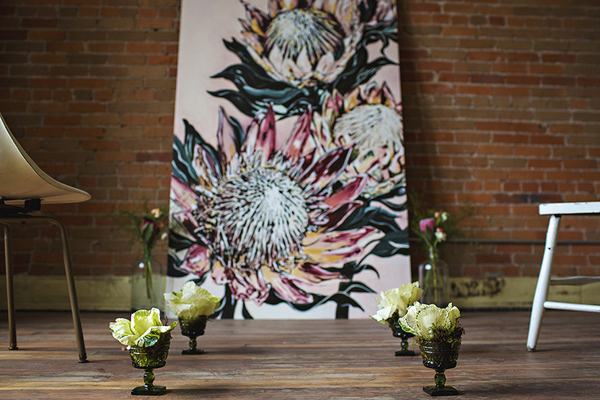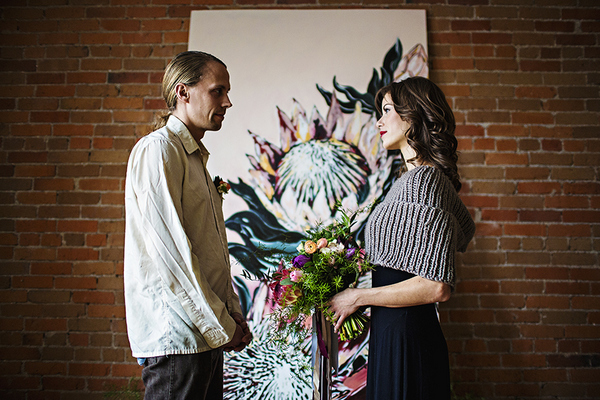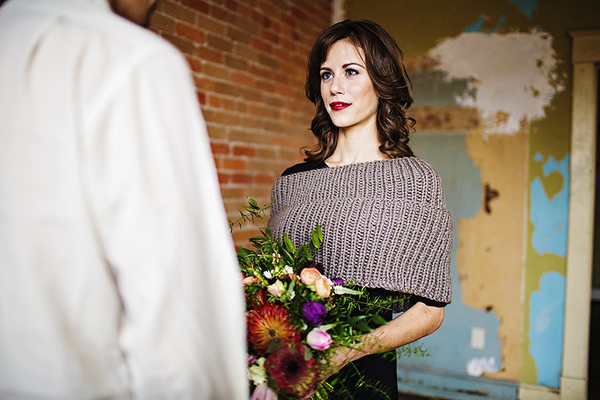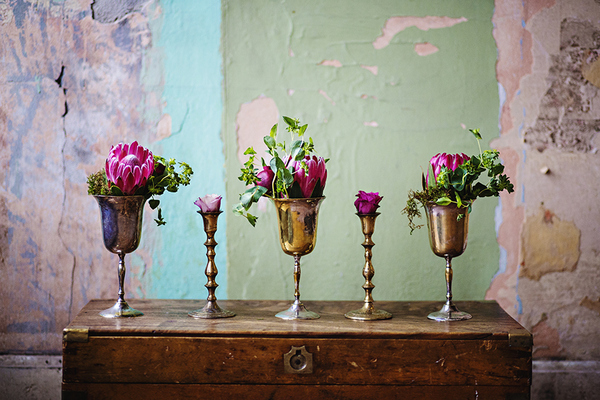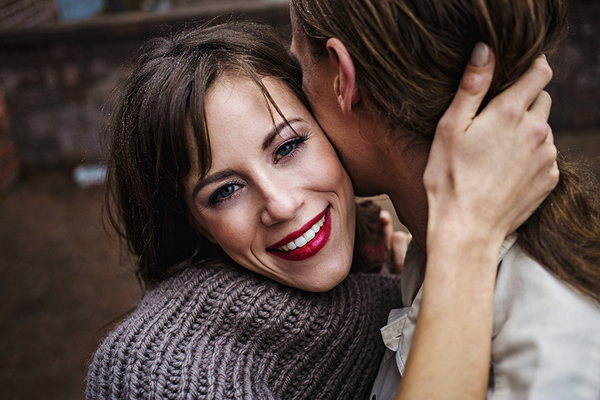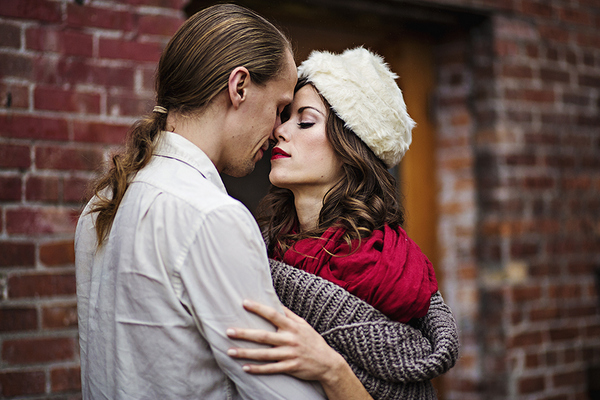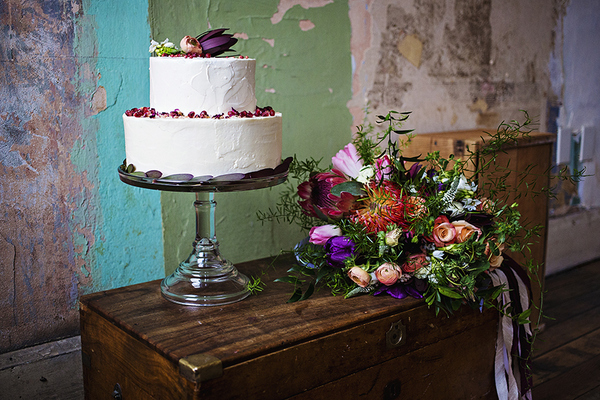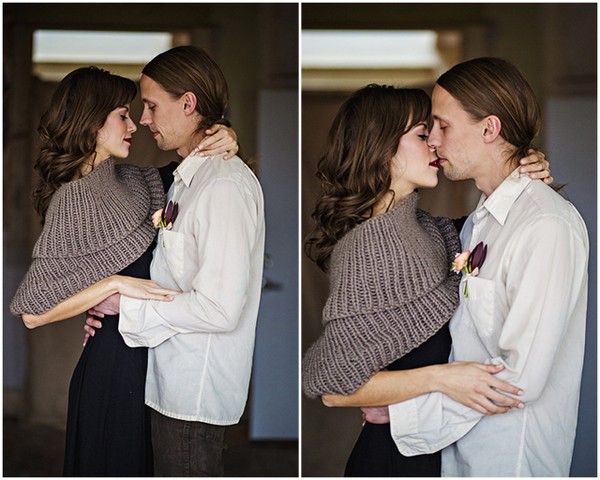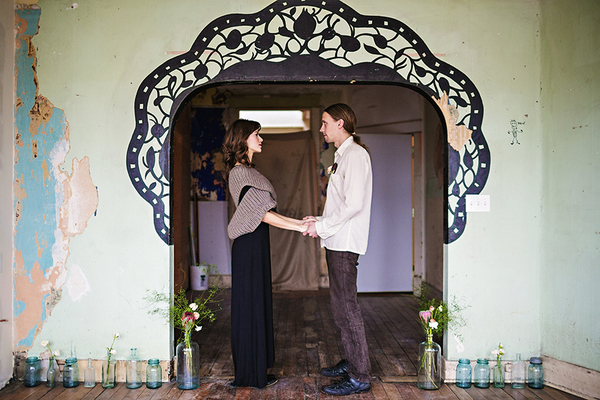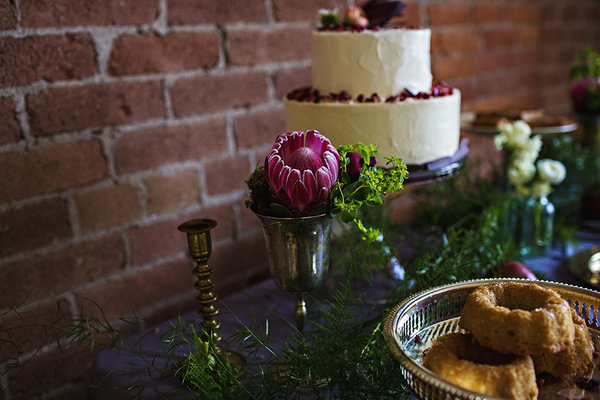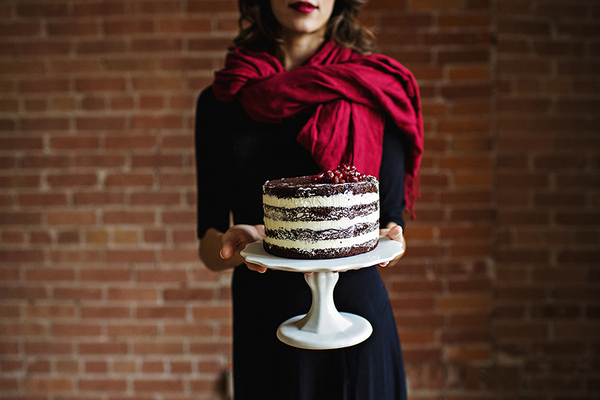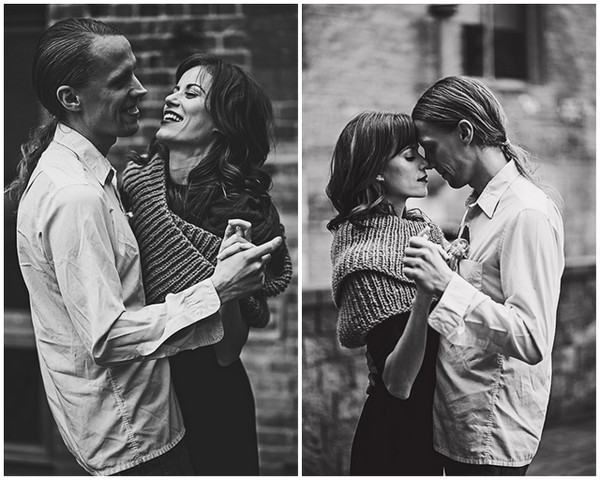 Window Dressing is a storefront gallery program that celebrates Spokane's art and artists by filling vacant buildings and unused spaces with short-term exhibits and pop-up events. Designed for sidewalk viewing, Window Dressing is a public exhibition that is open whenever you happen to traipse by.
Everything will be displayed beginning this Friday Feb 6th as part of the First Friday ArtWalk and will run through the end of February. The Window Dressing space is at 1011 W Sprague.
Vendors:
Concept/Design: Mika Maloney Desserts: Batch Bakeshop Floral Arrangements/Bouquet: Erica's Expressions Painted Backdrop: Foxglove Finery Hair: Lindsey D Hair Design Makeup Studio: Shasta Hankins Models: Anne-Claire & Cory Photography: Shmily Face Photography Knit: Emily Russell