We feel it's our responsibility, no-- duty, to let all Inland NW couples know that they CAN get married at a place as beautiful as Schweitzer Mountain Resort. You probably know it as one of the best local ski spots or a great hiking challenge during the summer, but we're willing to bet couples don't realize all of the amazing wedding opportunities there are nestled atop this gorgeous mountain location! With four different ceremony spots, each one boasting breathtaking views, no matter the season, you're sure to find the right option for your wedding. Here is some more info on this world class venue: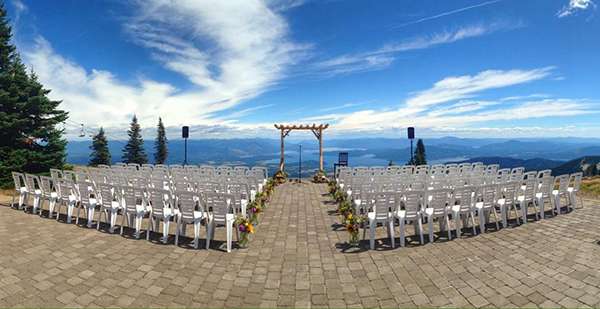 Photo by Eternal Grace Photography
Where are you located? Sandpoint, ID in gorgeous Northern Idaho. Conveniently located only 1 ½ hours from Spokane International Airport.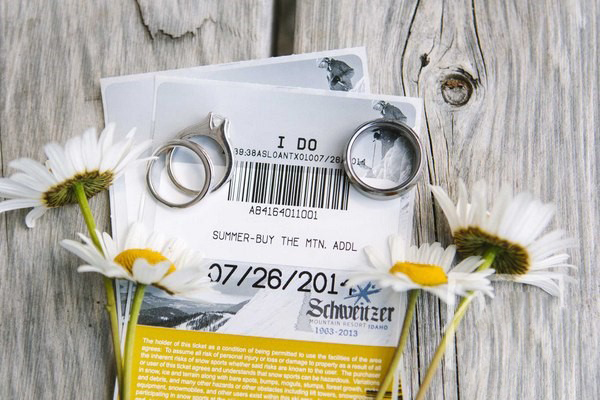 photo courtesy Melissa McFadden Photography
What type of wedding does your venue work best for?Anyone who is looking for unique and breathtaking outdoor wedding locations.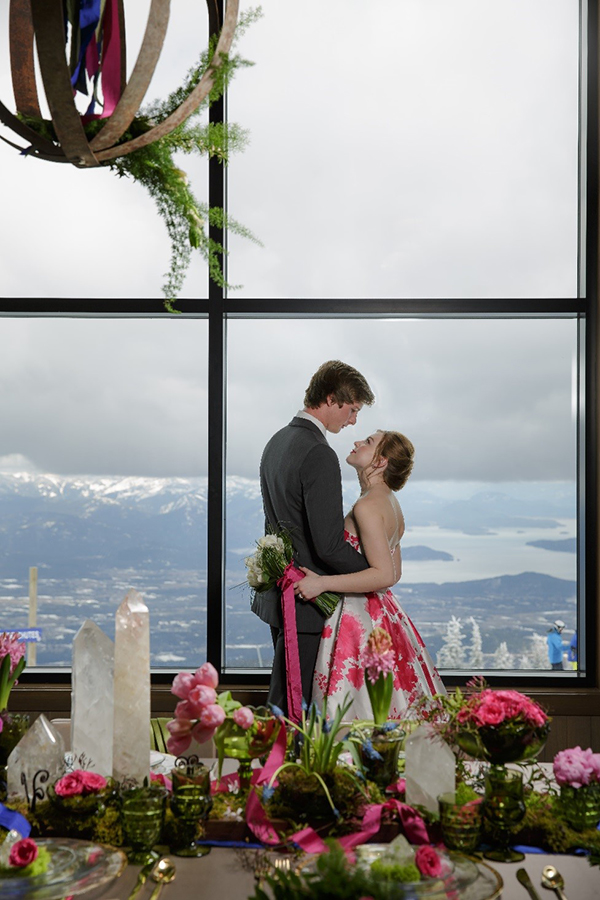 Photo by Amy Henderson Photography
What makes your venue unique? Our Mountain Top venues are accessed with our mountain's Great Escape chairlift. Riding the lift is the perfect way to take in the incredible views over Lake Pend Oreille, the Selkirk Mountains and Cabinet mountain ranges. The Sky House is our new indoor venue at the summit, which offers stunning views from every vantage point. The unique aesthetic provides the perfect combination of modern architecture and rustic comfort. You'll celebrate your wedding overlooking this amazing backdrop as it flows into 3 states and Canada.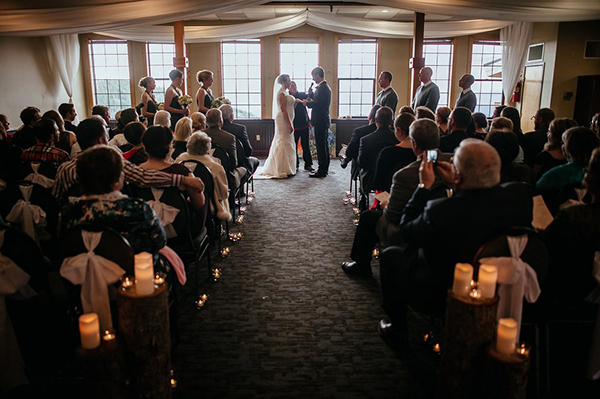 Photo by Matt Shumate Photography
What is the capacity of your venue?200 people in Spring, Summer, and Fall seasons. 150 people during winter months.
What are your catering guidelines?All food and beverage must be purchased through Schweitzer Mountain Resort with the exception of the wedding cake. Our menus are fully customizable, therefore you can be sure to include all your favorite dishes.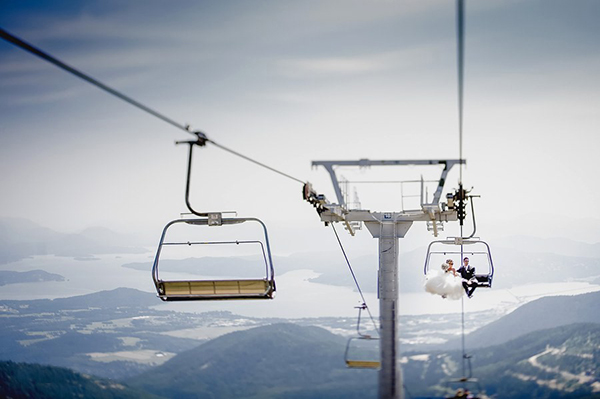 Photo by Matt Shumate Photography
Do you have a ceremony location?Yes, we have many ceremony location options. Outdoor ceremonies are most popular for the views. We can accommodate ceremonies at the mountain top, on the Village lawn, or on the Village Patio. In addition, The Caribou Room is a perfect indoor option. The sky is the limit, so you can feel free to find your own special space on the mountain. Our logistics team is also available to bring your unique venue visions to life.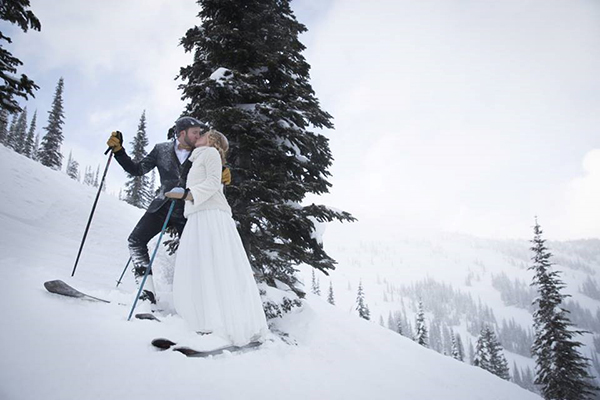 Photo by Savannah Pitts and The Lion Heart Project
What is your advice for couples planning their wedding?Ask questions, share your ideas, and find out what's possible so your big day can everything you've always wanted.
What do your packages include?Our wedding packages include the rehearsal space, ceremony space with an alternate indoor venue reserved in case of inclement weather, ceremony music, reception space, cake-cutting service, all set-up, cleanup, tables, chairs, linens, china, utensils, and glassware. Top of the Mountain packages also include 20 rehearsal lift tickets and up to 200 lift tickets for your ceremony. Wedding guests are eligible for a lodging discount at Schweitzer's on-site accommodations.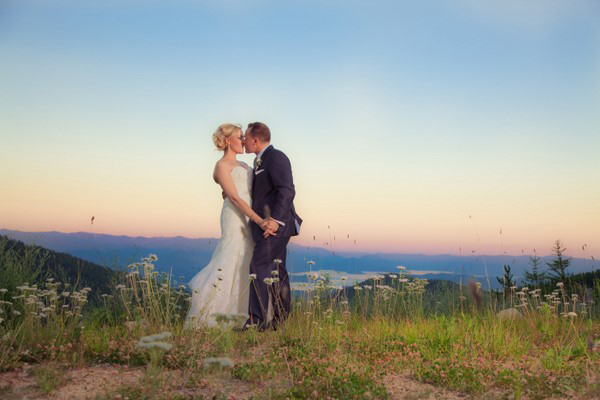 Photo by Eternal Grace Photography
What is the price range of your venue?Wedding packages range from $2,433.91-$9,777.80 in the summer months, and $1,663.08-$6,566.00 during the winter.