If you were at Bride's Night at Barrister last night, you got a sneak preview of some of our favorite wedding trends for 2019. We've always loved how wedding trends cycle come and go, highlighting new ideas and revisiting old ones. 2019 however, really seems to be setting the bar pretty high. Couples are getting more and more creative and really branching out to bring never before seen concepts into the wedding world. These are just a few of the trends we are most excited about seeing in your weddings this year!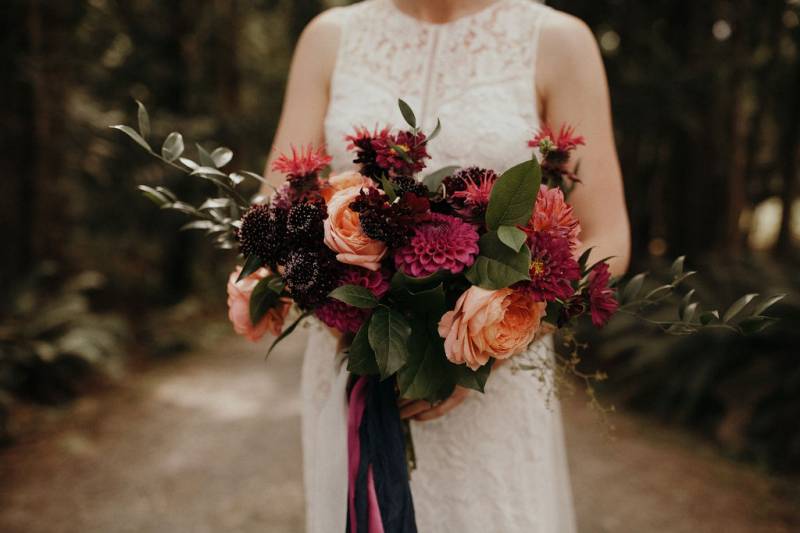 Bold Colors
Using bold colors isn't necessarily new to the wedding scene, but the ways they are being combined and featured throughout the day is unlike anything we've ever seen before. We're talking deep velvet table coverings, bouquets featuring just about every moody and interesting flower possible, and vintage mix-and-match table settings that really draw your eye in. 2019 is officially the year to say "bye-bye" to blush, and hellooo to drama and we are here for it!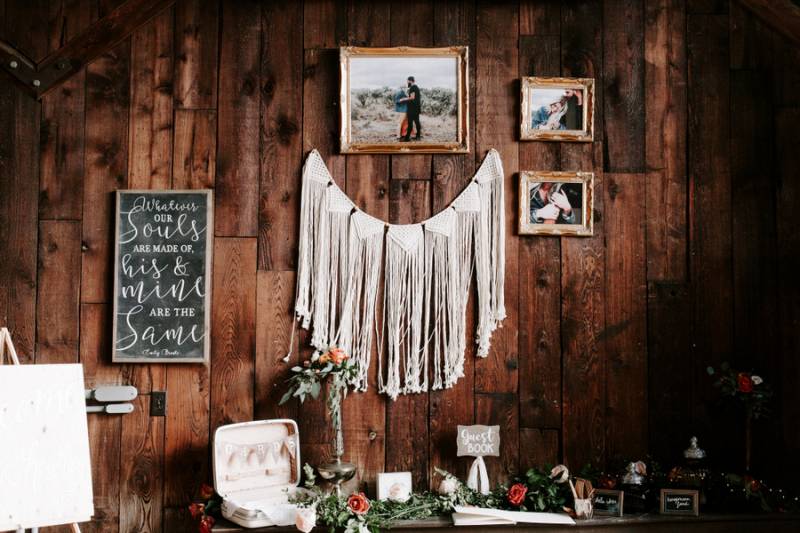 Macrame Details
The 70's called, and they gave us the gift of macrame EVERYTHING in 2019. We love this style because it's so boho-chic, and it's inherently "bridal" in tones of ivory with delicate weavings throughout. It's perfect as a ceremony backdrop, or it can be featured in various tablescapes throughout your day. Just imagine a delicious mini-dessert spread interlaced with this dreamy textile and you've got easy decor that will make a lasting impression on everyone!
Edgy Accessories
If you've been browsing Apple Brides within the past month, you probably already know how obsessed with are with edgy accessories. From custom painted jean jackets, to boho headpieces, to leather jackets and trendy hats, we love how brides have been mixing up their wedding day look. Best of all? You can don these accessories all night and day or you can sneak them in for a few pictures and bring them out when the lights go down and the party gets going!
Alright 2019 brides, you heard it here first! We can't WAIT to see all of your weddings featuring the trends du jour, so don't forget to head on over to "submit" after you've said "I do!"