Engagement sessions catch flack sometimes for being too formal and staged. Anyone who says that certainly hasn't seen this fun engagement located in the heart of downtown Spokane! This couple incorporated their playful personalities into every shot, and you can just feel the love radiating from them both. We love the idea of visiting some of your favorite hot spots around town to tell a story of your relationship through each photo!
The bride shared their proposal story... "The lease on my apartment was up, so he and I decided to move in together. The first official day of living together, I came home from work, and he called me up to the rooftop deck. The sun was shining and you could see Mount Rainier. He said he found one of my boxes that I hadn't unpacked yet, and reached into his pocket and pulled out a ring box. Our dog was sitting next to him, but as soon as he got down on one knee and I started shrieking with excitement, he started jumping all over us. He proposed with a diamond head nail that was engraved with 9.1.2017."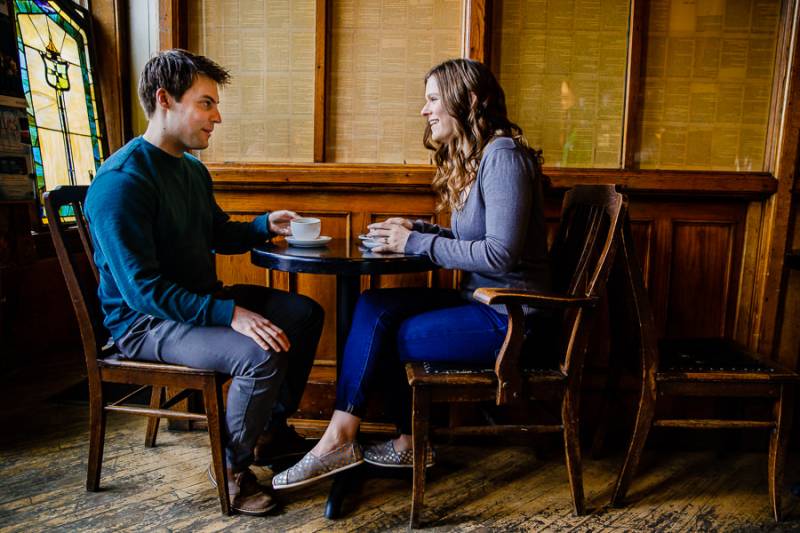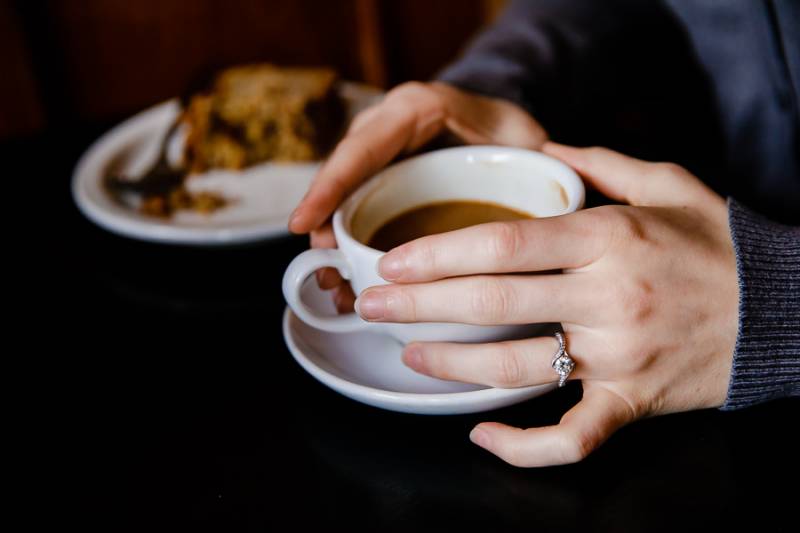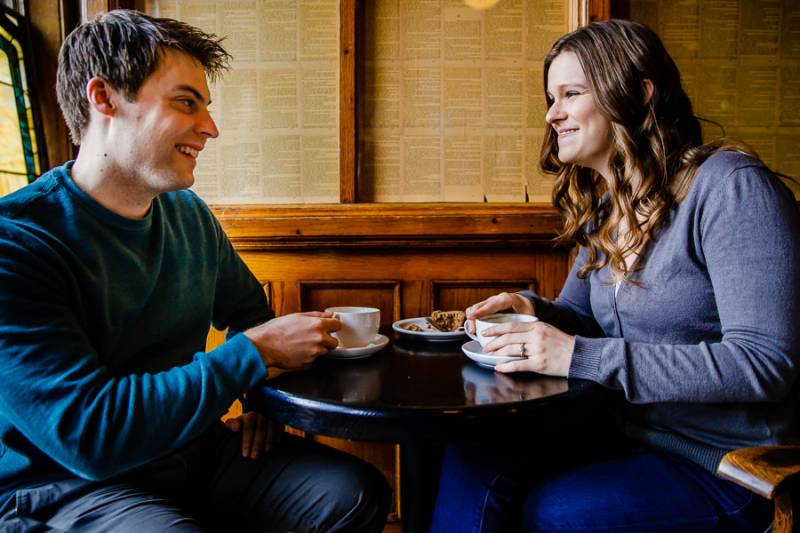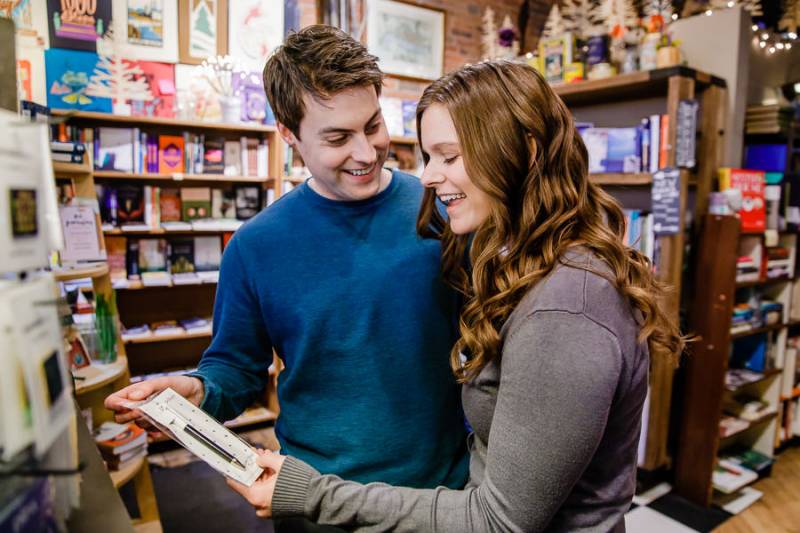 From the photographer... This couple speaks laughter and sarcasm fluently. Put them in a spot, give them a few seconds and they're providing moment after moment which highlights their relationship well. They are a couple that knows what will bring about a smile or laugh. When it came to their engagement portrait session, anywhere we went would provide space for them to let loose and have fun. But it was Spokane, a place this couple wanted to as the backdrop. "I think the best part of the shoot was wandering downtown and finding secluded and beautiful spots to take pictures," the bride-to-be explained about the engagement session."