Throughout your wedding, there will be *moments* that stand out. These are the moments you'll remember for years to come, and they certainly make for some incredible photos!
Looyenga Photography
has shot hundreds of weddings, and today they're sharing some of their favorite moments that leave a lasting impact for everyone lucky enough to witness them.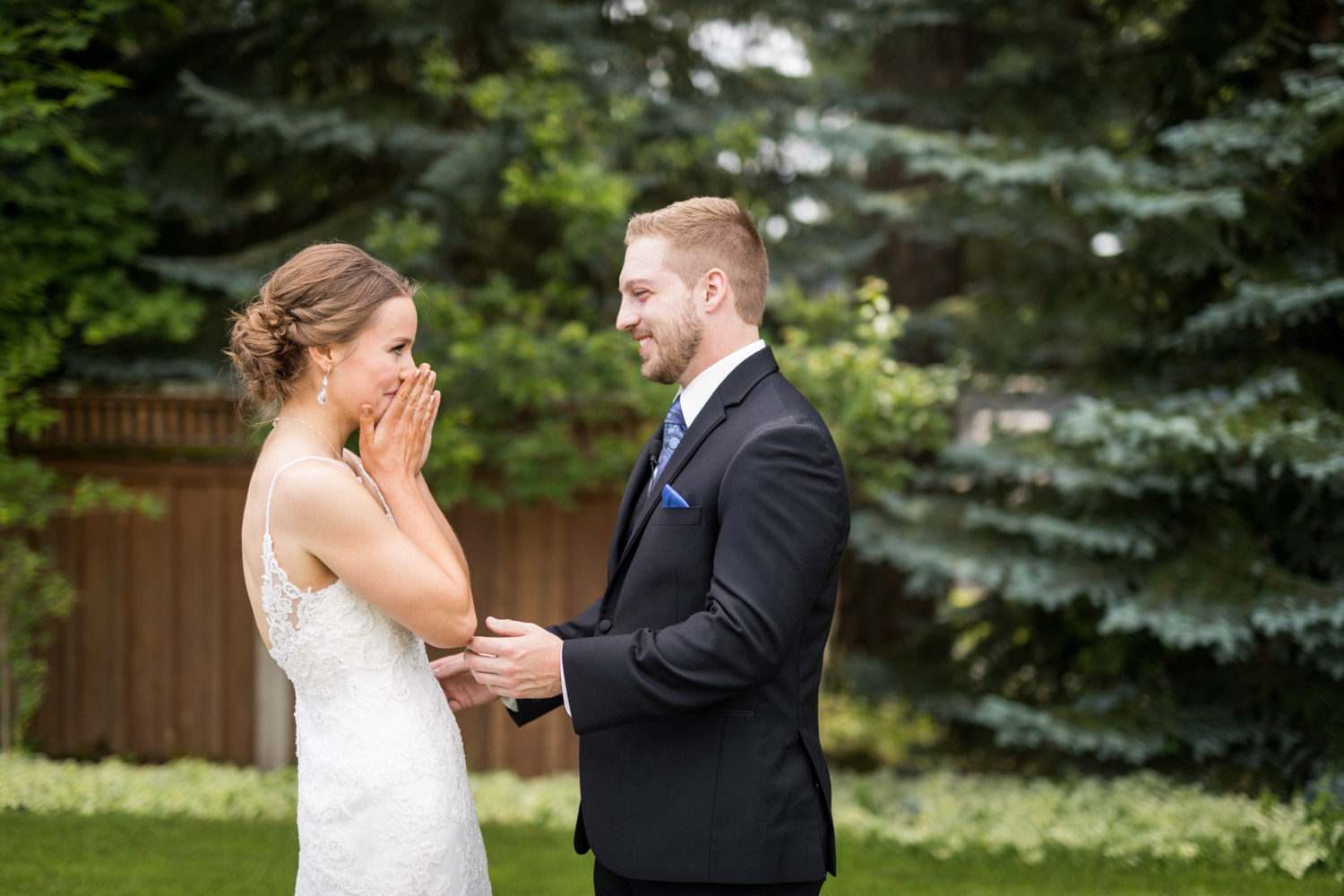 An Emotional Reveal
Jake And Nicole had an incredible wedding at the Hayden Lake Country Club. But their reveal was absolutely something special. I love these moments, they don't get old, and they are different for every couple. But to see Nicole's excitement, Jake's excitement, was just awesome.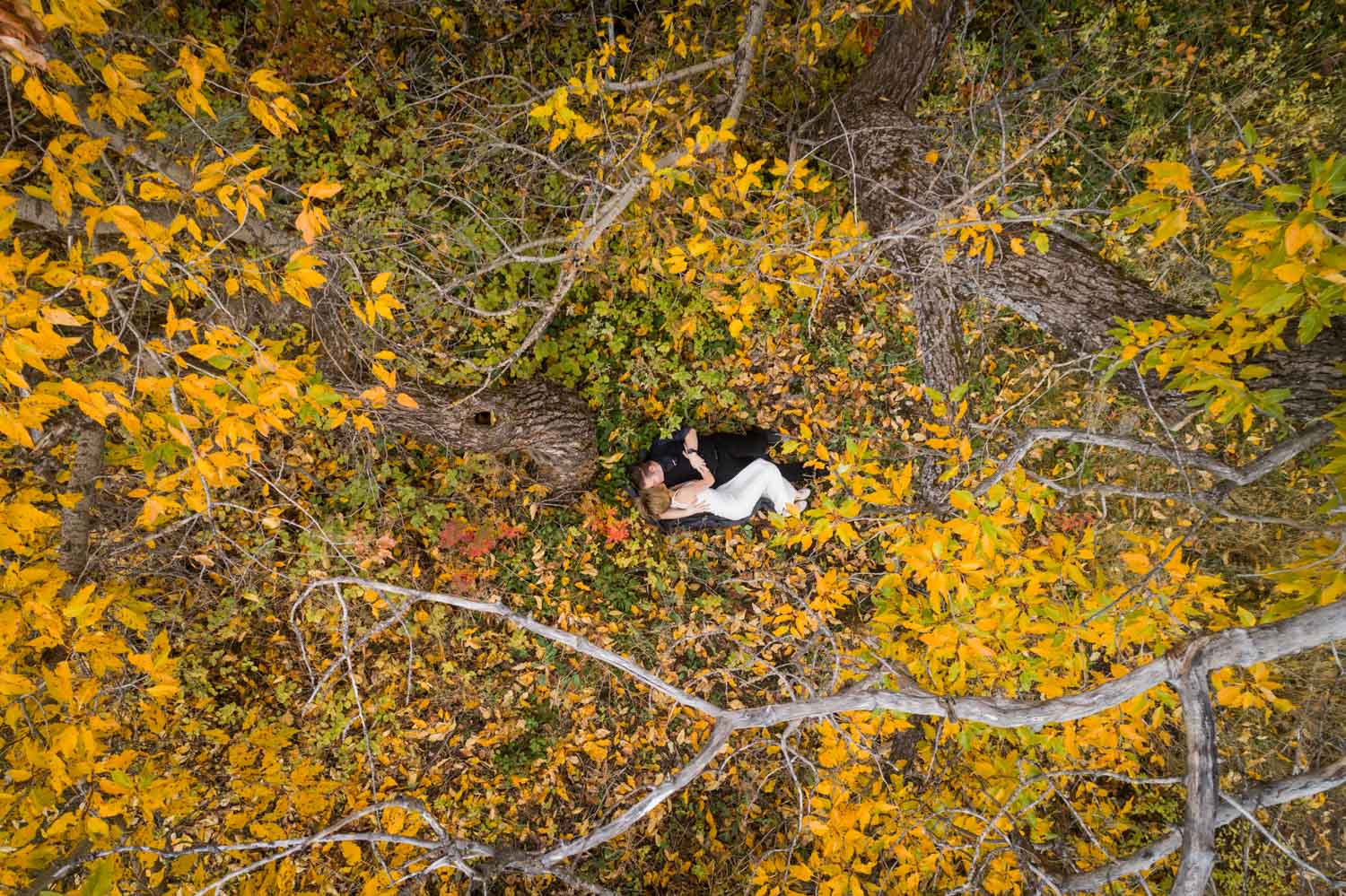 Dramatic Colors
Fall is always a fun time to be shooting weddings, but it's often cold and rainy. Aaron and Mattie had quite a bit of rain, but we had just enough of a break when we took this photo. I love this one. The angle is unique, and we get a perspective you almost never get to see. The trees are in just the right spots to frame them so well, and the leaves on the ground continue with the beautiful colors.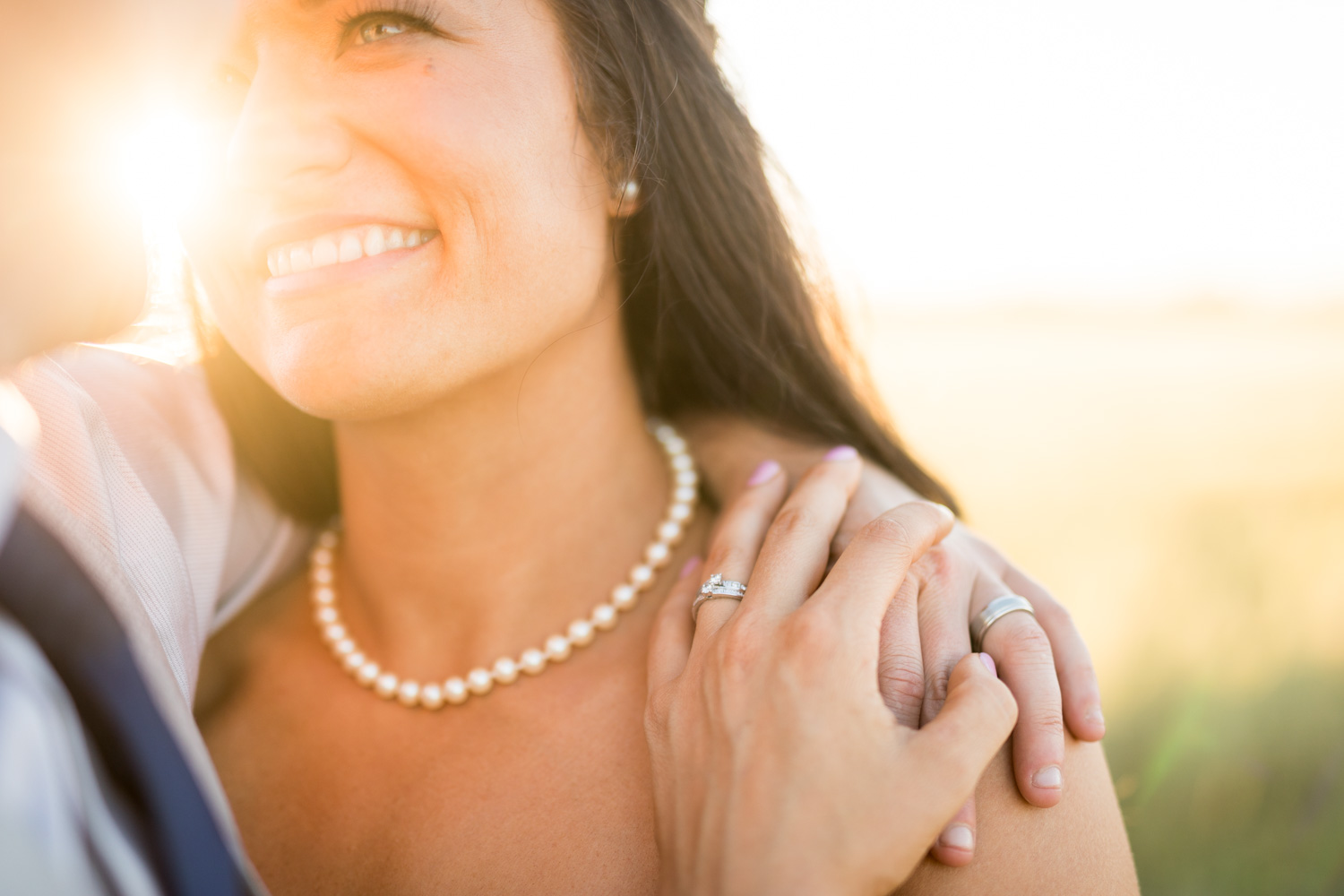 Stunning Sunsets
One of my favorite sunset sessions. This photo was one we took real quickly on the side of the road before going into the field for the "real thing". I love this photo. I love the light, the bride's smile, the rings. It's so warm and welcoming, it's different and unique.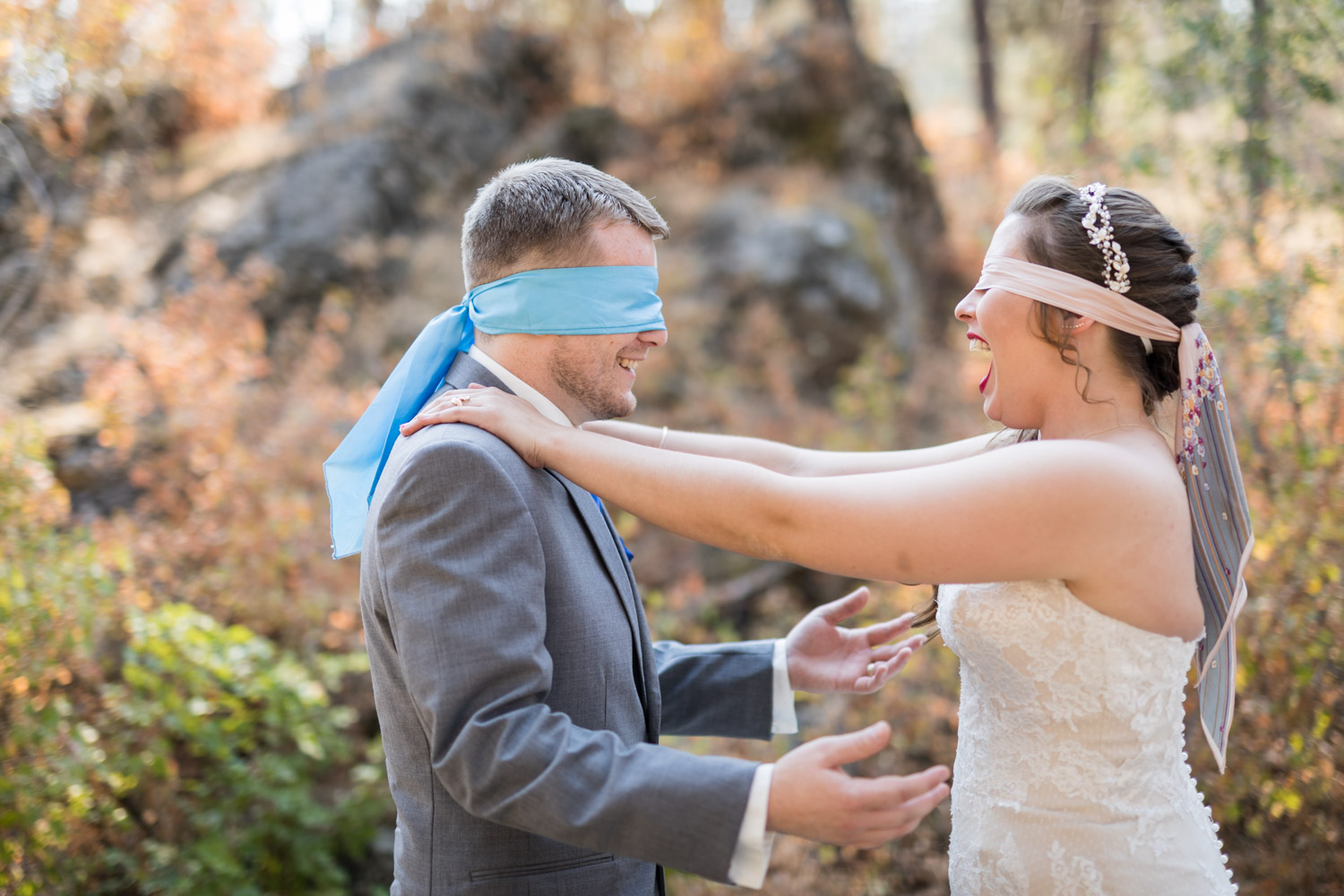 Pre-Ceremony Excitement
First looks are awesome, but sometimes a couple doesn't want to see each other before the ceremony. That's not always the easiest thing logistically, but then we also get to have moments like this. The excitement on Letty's face is awesome. Watching both of them walk blindfolded toward each other to then find each other was just a great experience, and I loved being there for such a great moment.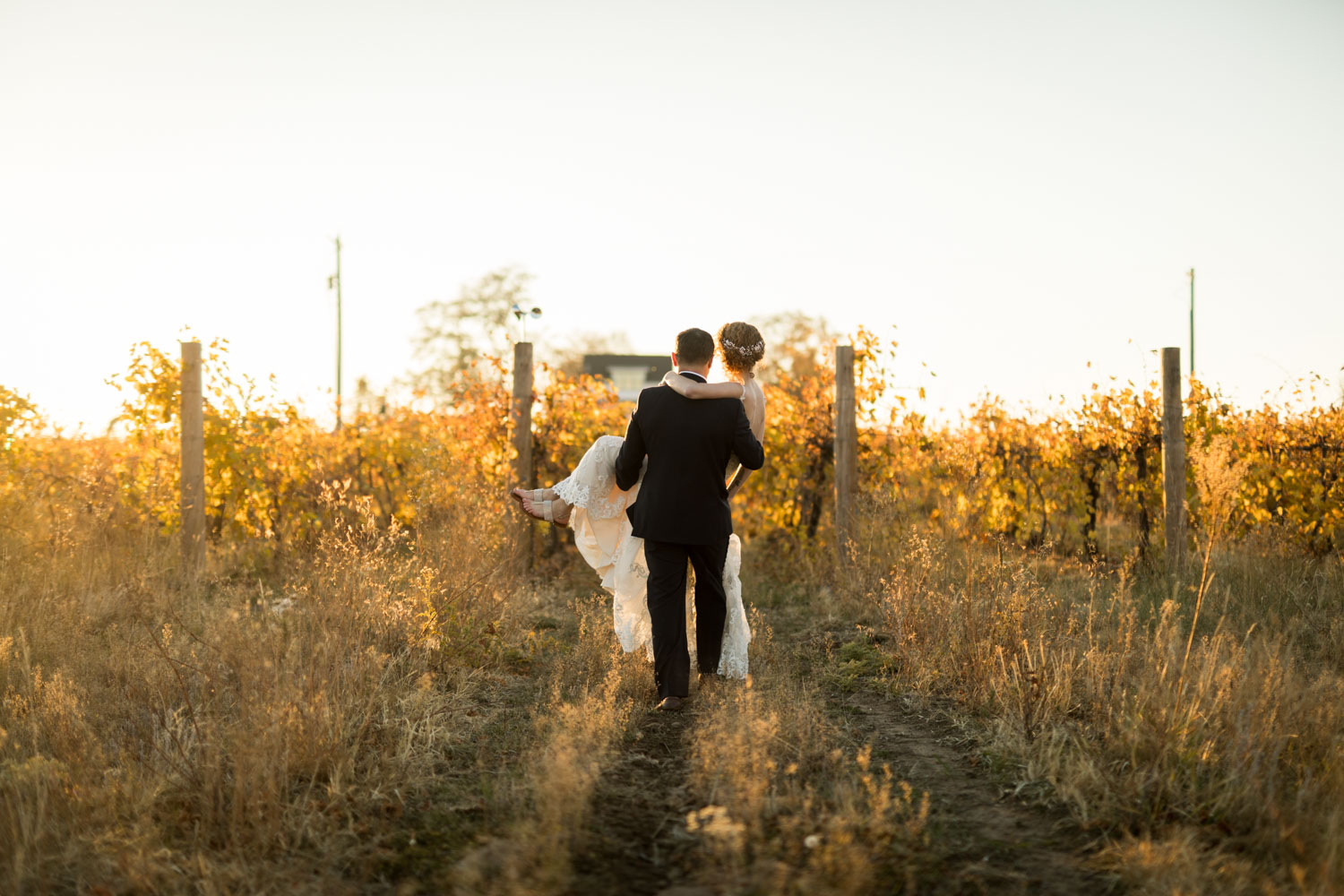 Weather Miracles
Sunset brings a lot to a photo, the long shadows, the warmer tones, the directional light. John and Danielle's wedding at Trezzi Farms on the last Saturday in October was amazing. Just getting some sun in late October is pretty lucky, but 70 degrees and sunny? Crazy. Their wedding had it all, and their sunset photos were no slouch. I love this one. It's romantic and it just has a good feeling to it.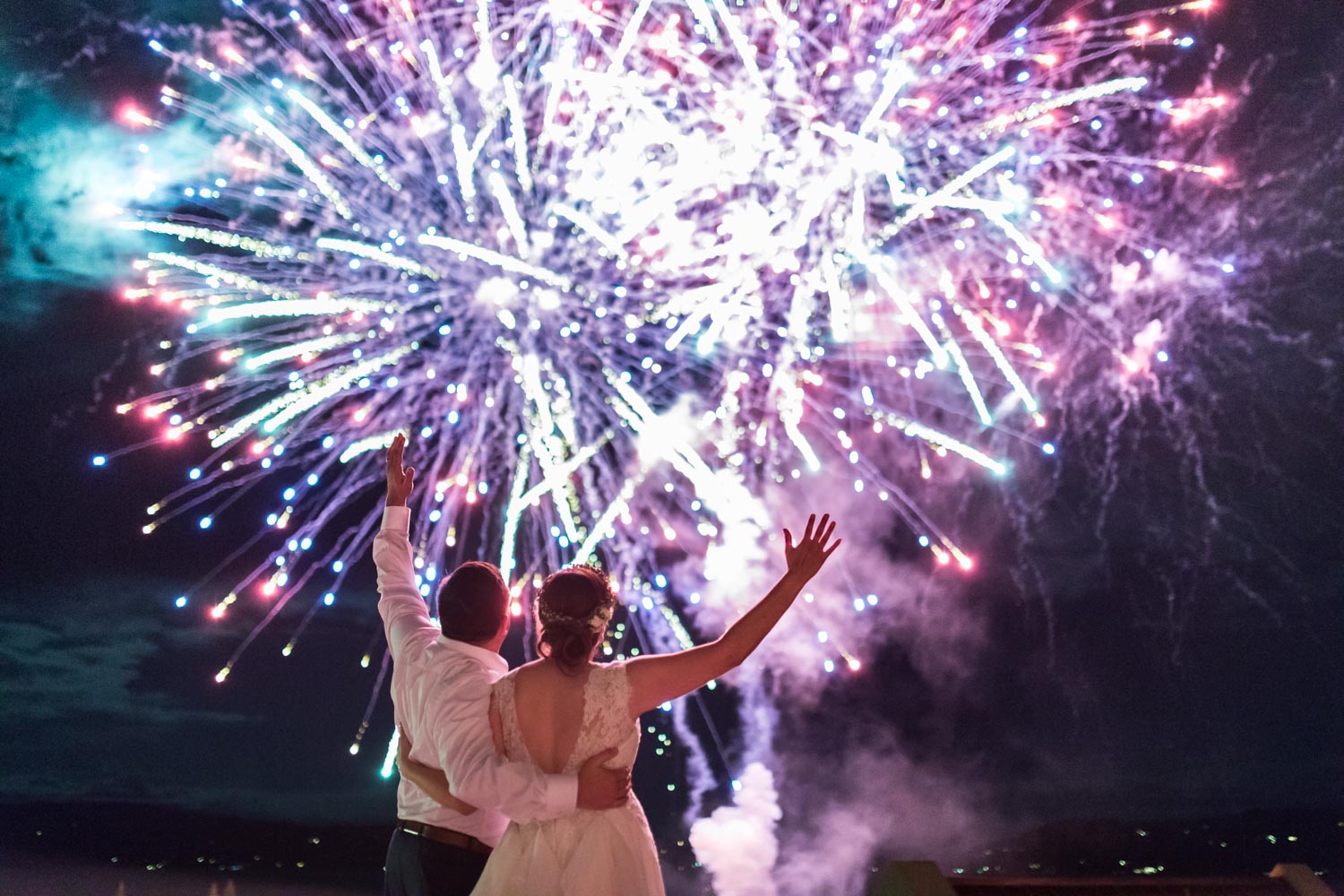 Dramatic
Send-Offs
Fireworks aren't super common at a wedding, but when they are there, it can be awesome. You want it to look epic. In this case, we had them positioned in the right spot, and it was all about timing the snaps to get the fireworks in mid-explosion. It obviously turned out awesome, and Jim and Krista making those gestures kind of rounded out the whole thing. Definitely a great moment.
For more information on how to get great photos like this at your wedding, visit Looyenga Photography!