Lately, you've been
hearing us wax poetic
about Sonoma County
in California
, the heart of California wine country. We can already hear you-- "But, we live in Washington wine country! Why would we go to California?" Lots of reasons! Let us count the ways...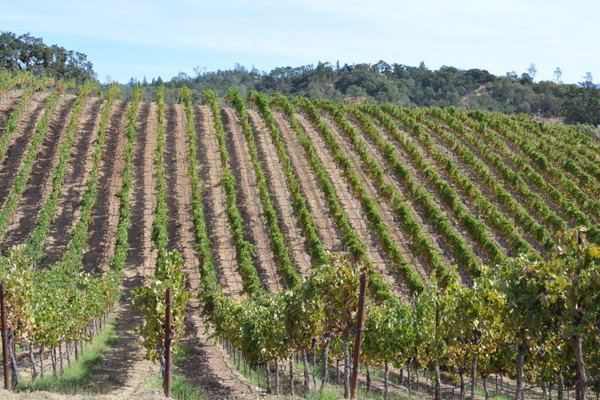 1) There is SO much to do! 
Seriously, 
so 
much to do! Hot air balloon rides (We love
Up & Away Ballooning
!),
spa days
, visiting the red woods (totally breathtaking, even for a PNW local!) winery tours, olive oil tasting, 
really 
good food and did we mention wine?
2) If you love wine as much as us, expand your palette! 
We get it, we have some 
amazing 
wineries in Washington! But California wine is different, and therefore, offers new experiences. Whether you're an advanced wine aficionado or a newbie taster that just likes rose (allll day!) California wine is different from Washington wine and provides a different experience when you go tasting.
3) The temperate climate can't be beat 
California wine country is just a 
bit 
nicer than Washington wine country in January, and you know you want to break out those shorts!
4) A change of scenery is always nice! 
Sometimes, you've just got to get away, you know? Who doesn't love a vacation?!
5) It's just as approachable as WA wine country! 
One of our favorite parts of all the scattered towns and cities across central Washington that have wineries is how warm and approachable they are, whether you know nothing or a whole lot about wine. California wine country can seem intimidating for the casual wine fan. After all, it is the OG! That's just a myth though. When we visited Sonoma, everyone we met was just as approachable, friendly and happy to share their knowledge as our favorite spots in the INW. We 
love 
our home wine country. It's diverse, gorgeous and so fun. California wine country offers a unique experience that everyone can enjoy, whether you're new to wine all together, or those Washington wineries know you by name. We don't judge!
Want to know more about Sonoma County? Check out our other posts here and here!
Want to hear what others have to say about Sonoma? Check out this Sonoma bucket list!
This post was sponsored by Wine Road, but all opinions, insight and recommendations are our own.