It's often really overwhelming and intimidating for brides and grooms to get in front of a professional camera, even after an engagement shoot. You spend SO much time planning your wedding day, and you want everything to be perfect, especially the photos! So today,
LaYoung Photography
is sharing some of her best tips and insight for making sure your photos turn out picture perfect, no matter what, and including some of her favorite shots from a recent waterfall portrait session!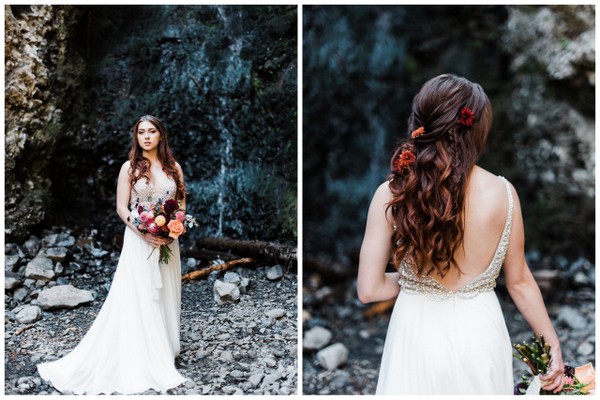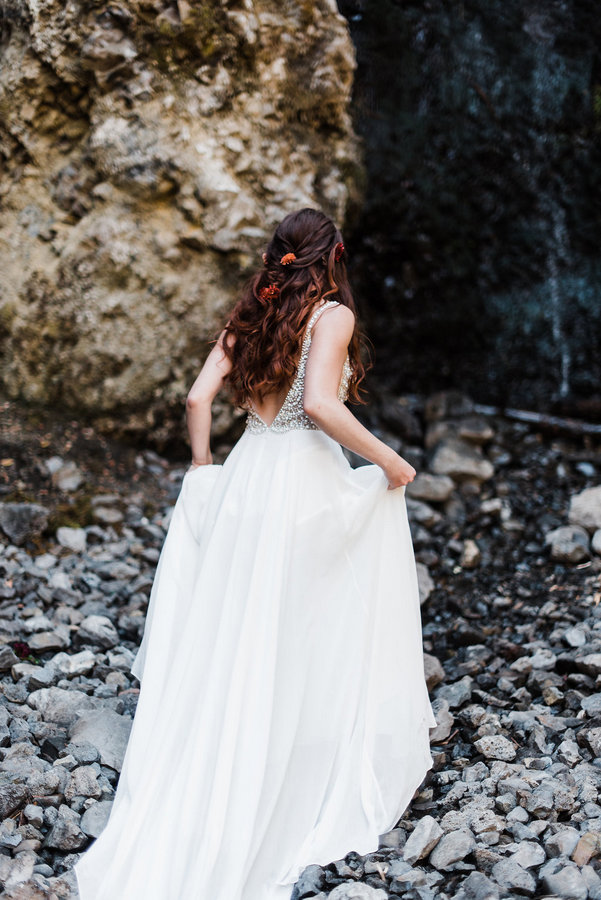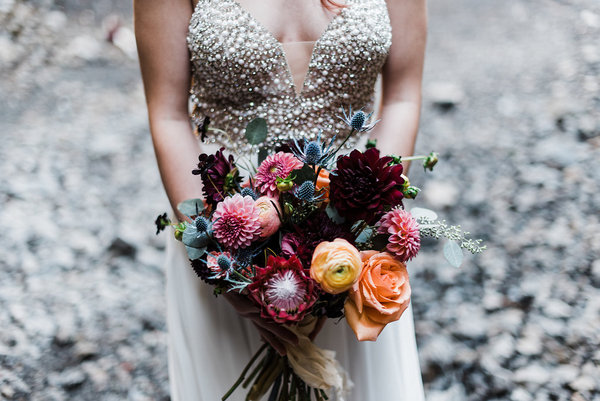 What advice would you give to brides before taking wedding photos?
For brides, I would say the most important thing is to just have fun with it. Your dress will get dirty, things will be a little crazy, nothing is gonna be exactly perfect and it's all gonna be awesome and somehow better than you could have expected anyway. Just let go of the details you've been stressing about for the past however many months, embrace the flow and let the day be a fun celebration. At the end of the day, a wedding is a party with all your favorite people, not a production. So be present, be yourself!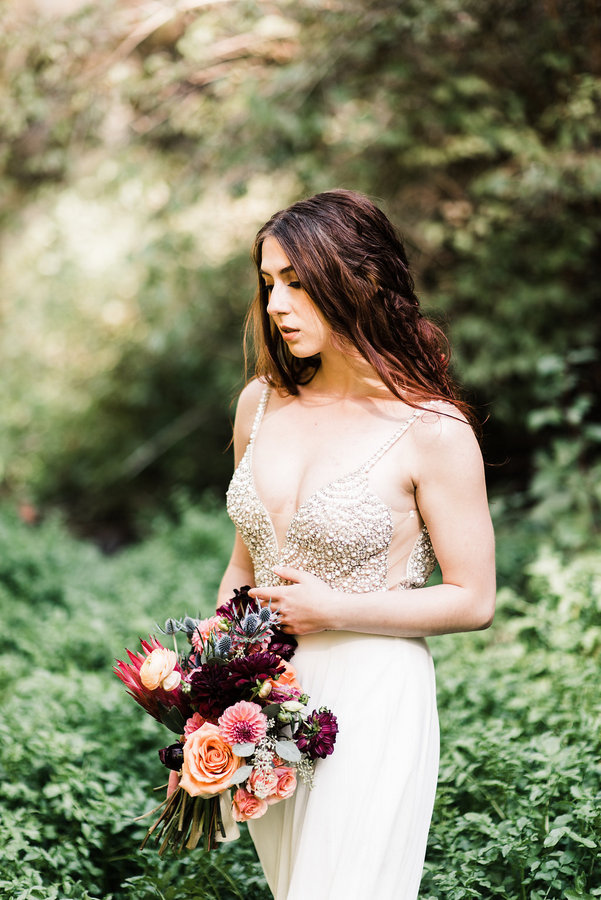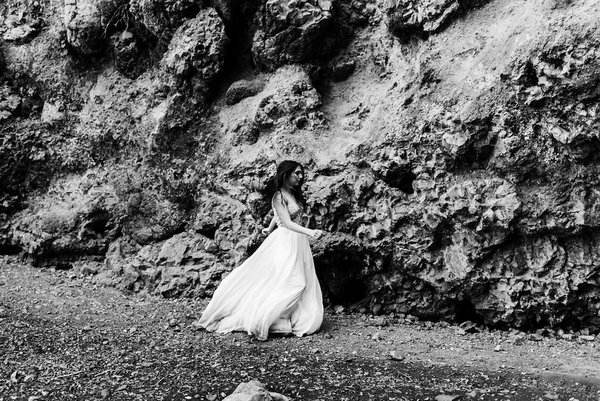 What do you hope brides will come away with after viewing this shoot?
I hope that brides are inspired to go do something adventurous and fun on their wedding day after viewing this shoot. You really only get to wear that fabulous, awesome (expeeensive!) dress once. Make it look and feel like you, and use the crap out of it! Feel gorgeous, go play in waterfalls! Ride a camel, dance till 2 am or whatever, just do something wonderful and fun that makes you feel kickass and glorious because that's the fun of the whole thing anyway.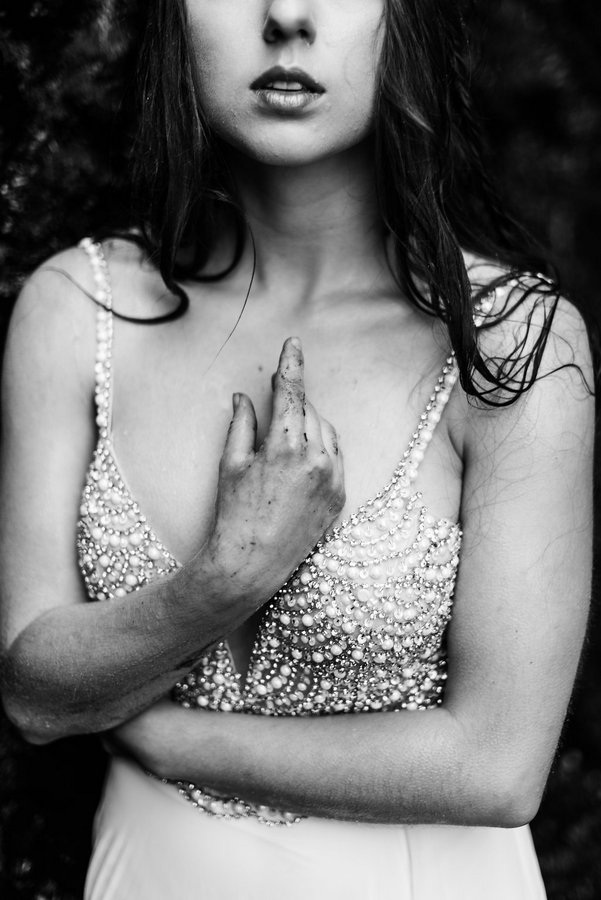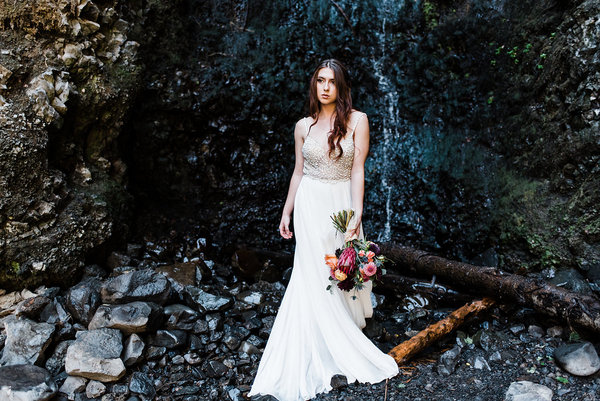 What is your favorite part about shooting brides? My favorite part about shooting brides is really that I'm a sucker for fashion and I love a good dress, but also more importantly, I love working with brides on a day when they look and feel their best about themselves. Confidence is just so contagious and fun to be around.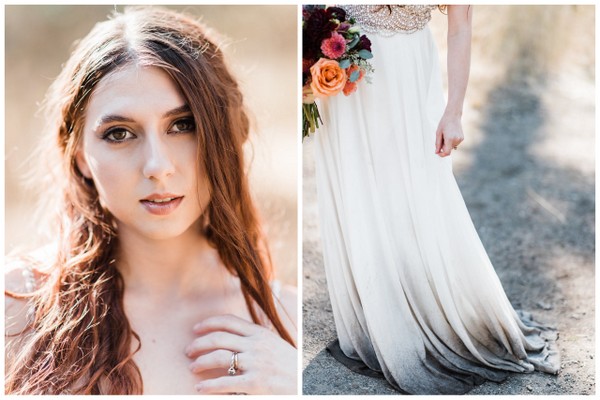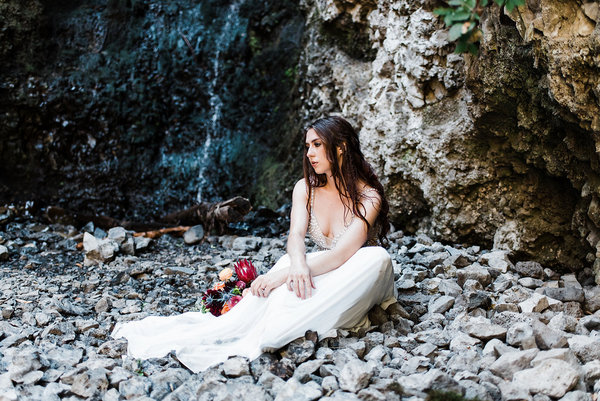 What was the inspiration behind this shoot, and what should brides-to-be take away from it?
For me, the shoot was mostly about the idea of embracing the imperfections that come along with a wedding day. I wanted to get out and create something fun and interesting that brides wouldn't think to try without seeing how beautiful it can be. Most weddings, there's a lot of fussing about the bride's dress getting dirty or her hair getting mussy. In reality, some of my favorite photos from a wedding day have those elements of relative imperfection. I love when dresses get a little dirty and when hair gets a little wild, there's an element of unique beauty for every person that appears in the photos once that perfect appearance has worn off a little. While the point of the shoot wasn't to trash the dress, by the end of the shoot, the dress was *very* dirty and I loved it!(I'd also like to say that for the record: well-made dresses are way more resilient than we give them credit for and that lovely white dress looks good as new after the dry-cleaners!)
For more information, check out LaYoung Photography! Thank you for supporting the vendors who support Apple Brides.
Vendors: Location: Indian Canyon Mystic Falls Dress: Lulu's Hair & Makeup:
Rachel Jordan Beauty
Model:
Holly Ann Armstrong 
Floral:
The Flower Bar Co 
Photography:
LaYoung Photography