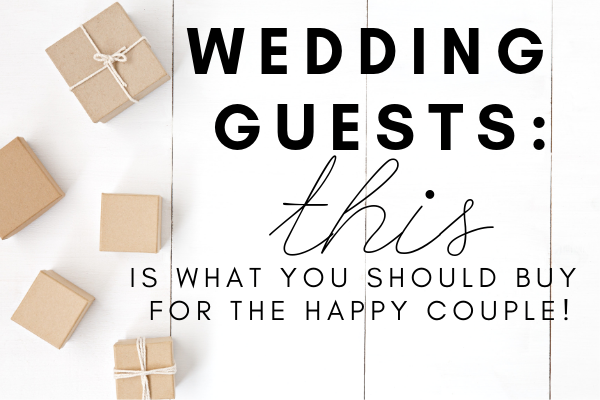 Is there anything better than being invited to the wedding of someone you love? You get to indulge in champagne and cake, dance your booty off, and of course, most importantly, celebrate the happy couple! And it's understanding that you want to get them the PERFECT gift. A quick Google search tells us that everyone is on the hunt for something special that will make a lasting impression.
If you were expecting this post to include a link to THE best gift in the world, we're sorry to say you're going to be disappointed. However, what we are going to share with you is exactly what every newlywed wants...
SOMETHING OFF THEIR REGISTRY
Look, we get it. Buying off a couple's registry seems so mundane and you want to get them something more special than dish towels or a toaster. However, try to see it from their perspective! They took the time to register for dozens of items that they really want to start their life together. Fortunately, there are some ways to make your gift both something practical (from their registry), while still making it special!
Buy a bunch of small items and create a basket
Pick something fun, like a popcorn maker or board game and simply add a bottle of wine, an amazon gift card, and some delicious local chocolate to create a whole "date night" box
Purchase a kitchen product (like a set of pots and pans) and collect some of your favorite recipes to start their collection
Don't underestimate the power of a thoughtful card
Do you have any other ideas for fun ways to spice up a registry gift? What was your favorite wedding gift you received or gave? Let us know in the comments!