If you're in the midst of planning your big day, you may or may not have seen the term "Micro Wedding" pop up. Even if you rolled your eyes at yet another industry term, you might want to hear us out on this one! Formerly referred to as simply "intimate weddings," micro weddings are quickly gaining popularity amongst brides and grooms.
According to HuffPost, a micro wedding is "an abbreviated celebration of marriage that has only a handful of invited guests (commonly 20 or less), is shorter in duration and is more simple in format, relaxed in atmosphere and less stress to organize than a traditional wedding."
What's not to love, right? In between an elopement and a large wedding, many couples are opting for a micro wedding for a variety of reasons. Some desire to celebrate only with the closest of family and friends, while others view it as a great way to cut costs, some couples even use it as an opportunity to "splurge" on their dream wedding while staying in budget.
Is a micro wedding right for you? We're sharing a few pros and cons to consider as you plan your big (or micro) day!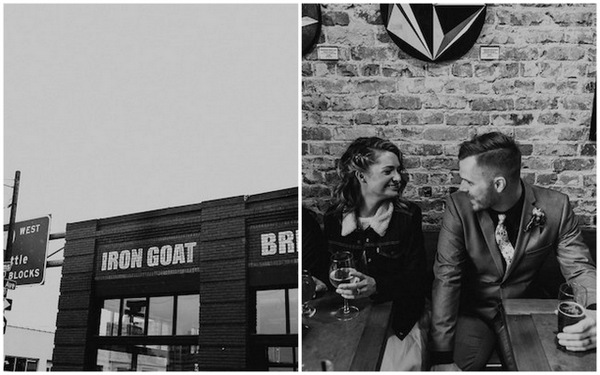 Pros of a Micro Wedding
You can get creative
With a micro wedding, it is much easier to think outside the box. Suddenly a backyard ceremony doesn't seem so intimidating with only 20 guests. Have a favorite brewery in town? Invite the whole crew! DIYing certain details becomes much more of a realistic possibility when you keep it intimate.
Less expensive
As we mentioned earlier, a huge pro of having a micro wedding is the monetary savings! Keeping your guest list under the 20 person mark allows for you to either save money for another goal (buying a house or your daily dose of avocado toast) or invest in the details that are most important.
Focus is on you
When you keep your wedding small, the focus remains on you and your new spouse. Without all of the hullabaloo that typically goes into a traditional wedding including hours of photos, dozens of vendors and details to keep track of, and days of preparation, the pressure is off and you can just spend your wedding day enjoying being a married couple!
Less stressful
Did we mention the pressure is off? By prioritizing only the most important details for a micro guest list, you eliminate a mountain of stress that couples typically deal with during a traditional wedding. Your family will also be at ease knowing they are basically attending a fun party in celebration of the two of you!
More quality time
When you have over 100 guests at your wedding, it's almost impossible to feel you spent quality time with every guest who traveled near and far to watch you say "I do." At a micro wedding, you can have a one-on-one conversation with every single person and truly savor every moment of your day.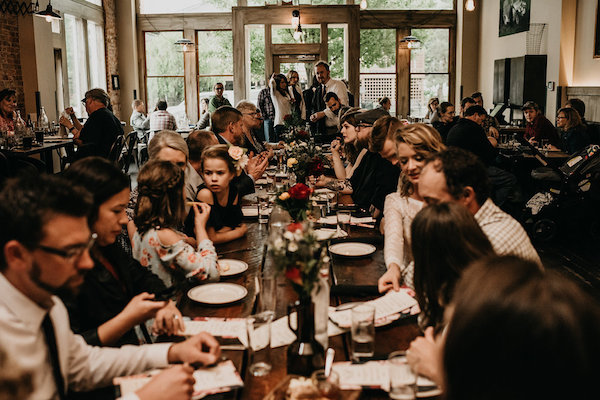 Cons of a Micro Wedding
While there are only a couple cons to micro weddings, they are BIG ones, so make sure you consider these two things before you dial things back:
Not traditional
If you are someone who has dreamed about their wedding day ever since you can remember, you probably didn't imagine an intimate ceremony with a reception at a favorite local bar. If it has always been your dream to have a big, traditional wedding, DO NOT settle for a micro wedding. Instead, check out our "Planning Tips" section for ideas on how to cut your budget down while still having the wedding of your dreams.
It may just not be possible
Have a large, close, family? Were you in a tight-knit sorority? A micro wedding just might not be possible if you have a large guest list. If feelings will be hurt and enormous sacrifices have to be made, it's probably a better idea to skip it (or elope!)
Ultimately, of course it's up to you! If you were reading through this going "yes, yes, yes!" Then add a micro wedding to your list of options. If the thought of cutting your guest list and sacrificing on the details makes your stomach turn, keep on keeping on!