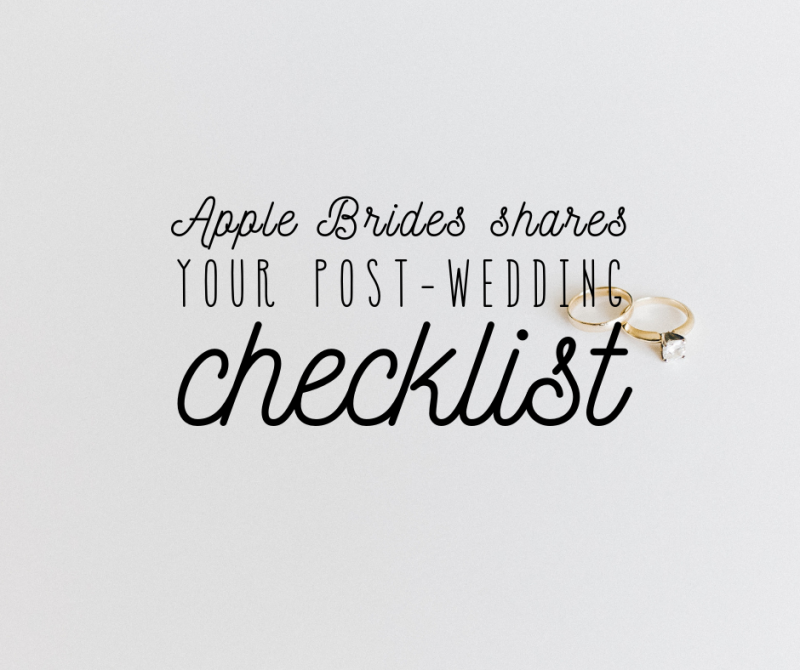 Ah… the planning is done, the toasts have been made, and the cake has been devoured. Before you settle into wedded bliss, there are still a few things you need to take care of! And trust us when we say, it's easier to do these while still riding that post-wedding high rather than putting them off until later.
1. Write your thank-you notes
It's our advice to ignore any "rules" about when to send out thank-you notes and just get them out as quickly as possible! Everyone will appreciate a quick note of thanks and reliving of the day within a month of the big day. To make it easier, start putting addresses on envelopes as gifts arrive, or even have your guests fill them out at the wedding!
2. Review your wedding vendors
This is the most valuable sign of gratitude that you can show your vendors. In the world of online bookings and Google reviews, a positive review is worth its weight in gold! Be sure to include thoughtful notes about what makes them great and the little things that really stood out to you. Think about what future couples will appreciate reading the most and cater your review to them.
3. Take care of the legal stuff
If you're changing your name, it's best to just to it all in one fell swoop. Start with your social security card and driver's license and the rest will be a breeze! Don't forget to change it at work, on all of your credit cards, and get an updated passport ASAP.
4. Share your pictures and videos
Speaking from personal experience, there's nothing that your guests will love more than reliving your big day on social media. It may be tempting to keep some of the photos to yourself (and we definitely encourage it!) But choose a few to share, especially the ones features your loved ones. And everyone loves a good wedding video (as long as they have tissues handy!)
5. Order a wedding album
While housing your photos digitally is wonderfully convenient, we are still big believers in the hard copy wedding album. It will give you something to thumb through over the years, and there's just something about having something tangible to remember your day that makes it that much more sentimental.
6. Enjoy yourself!
The post-wedding blues are real y'all. Carve out time with your newly betrothed to reminisce but also plan for the future! Think about taking a trip sometime within your first year of marriage, or schedule weekly date nights. Having special moments together will keep the passion from your best day ever alive for years to come!