If you haven't heard, your wedding day makeup is kiiiiind of important. We're introducing you to Makeup by Alexa Elise and talking about what you should look for when hiring a makeup artist!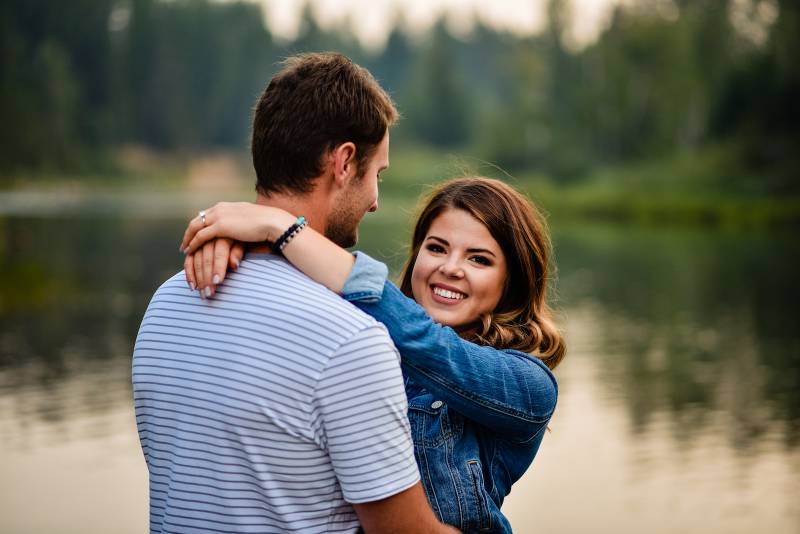 How long have you been doing makeup? I've been doing makeup for 3 years.
What inspires your makeup style? My makeup style is inspired by each bride's natural beauty. I try to complement each bride's beauty with my makeup.
How should brides get their skin ready for wedding day makeup? Cleanse your face and moisturize with your usual products. Make sure to moisturize at least 30 minutes before your makeup artist arrives so it has time to absorb into your skin!
How do you help brides choose the right makeup for their wedding day? I always tell brides that they need to feel comfortable and beautiful on their wedding day, and that means something different for every bride depending on how much makeup she wears on a day to day basis.
What products do you use? I use Airbrush Foundation, and I love Anastasia of Beverly Hills, MAC, and Viseart products.
What should brides look for in their makeup artist? A bride should choose a makeup artist that listens to what she wants and to create a look that enhances her natural beauty. It is also important to feel comfortable with your makeup artist because we will be with you on one of the most important days of your life.
Will you travel and is there a fee? Yes, I travel! There are fees for locations outside of Spokane/CDA area depending on the travel time.