It's one of the trickier parts of wedding planning-- the budget. Who pays for what, traditionally? These days, it really depends on what stage of life you're at with your soon-to-be spouse, your parents and what kind of wedding you want to have. We're laying out who typically picks up what tab, and why.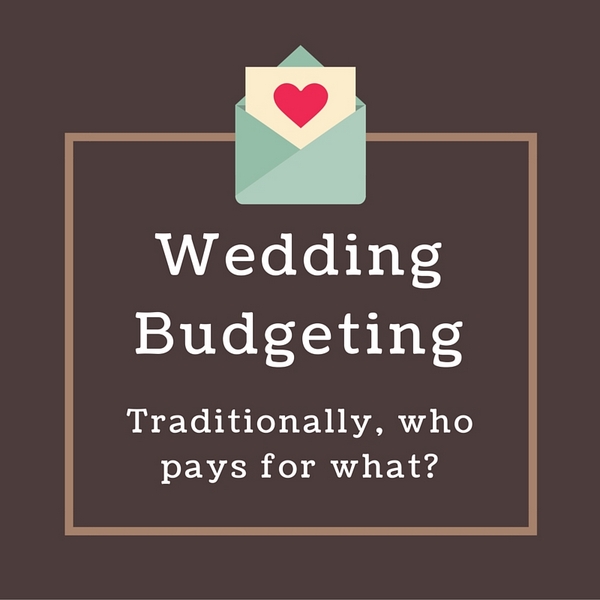 In the past, the majority of the bill is footed by
the bride's family
. This includes her wedding dress, gifts for the bridal party, and big ticket items, like the venue, photographer and catering. However, now days, these costs are often split with the soon-to-be married couple, or even with the groom's family, if possibly. Traditionally,
the groom's family
is responsible for his attire, the bride's wedding ring, the wedding officiant, wedding floral, any alcohol there may be at the wedding and the rehearsal dinner. They also often pay for the honeymoon, which is a large ticket item as well. More and more couples are paying for their honeymoons themselves, or using a 'honeymoon registry' to help pay for their trip. How you pinch pennies for that beach getaway is up to you, but you may consider
delaying it for a few months for quite a few reasons!
As for
the bridal party
, they're typically responsible for their own attire and other costs, although many couples will offer to pick up the tab, or a portion of it, as a gesture to say thanks for standing beside them on such an important day. How you handle your 'maids and groomsmen is up to you, but it's always appreciated to have some of the costs taken care of, as being in a wedding party can get expensive! The maid of honor and other bridesmaids typically coordinate and throw the bachelorette party and wedding shower for the bride, and the groomsmen throw the bachelor party for the groom. Regardless of who ends up paying for what parts of your wedding, it's important to have a frank conversation about budgets and expectations with both sets of parents, or whoever will be contributing financially to your wedding, so everyone is on the same page and knows their help is appreciated!
For more budgeting and planning tips, check out Apple Brides' other posts!