We all know that wedding planning expenses can get out of control 
fast. 
How do you know where to scrimp and save and where to splurge? Do you 
really 
need that dove release? It's hard to know! So we rounded up our best budgeting tips from the archives and compiled them all in one place! Click through to read more, and if you're looking for more planning tips,
you can always find them here!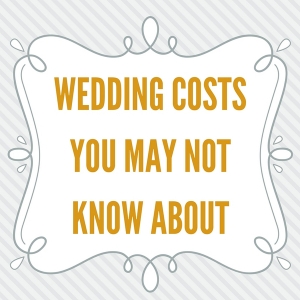 Wedding Costs You May Not Have Budgeted For!
Everything in life seems to have extra, hidden costs; this month's energy bill was higher than last months, the late night movie showing is more expensive than the matinée, adding bacon to your burger was an additional three dollars. You often don't think twice about these little costs, but they add up! When planning a wedding, there's lots of small, often overlooked costs, that can quickly add up to exceed the budget that you have set if you aren't aware of them. We're talking about some things that you may not know to expect when planning your wedding budget today.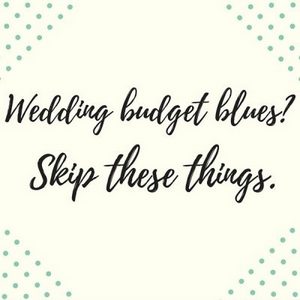 Budget Getting Tight? You Can Skip These Things.
It can be hard to keep your budget in check whenPinterest makes you feel like you NEED everything when it comes to wedding planning. How could you possibly cut that custom ice sculpture or those trained doves to be released when you kiss?! Luckily, we're here to help. Here are 7 things you can definitely skip so you can save money for the really important things. Like hand woven baskets for the flower girls.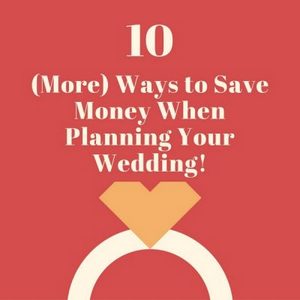 10 (More!) Tips to Save You Money While Wedding Planning!
Sticking to a budget is easier said than done. How can you save money when you're planning one of the biggest days of your life?! Truth be told, almost all couples go slightly over budget. It's just the nature of planning a huge event when you aren't really sure exactly how much everything costs. So today, we're sharing 10 tips you should keep in mind to help stay on budget!
Save $500 This Week. Seriously!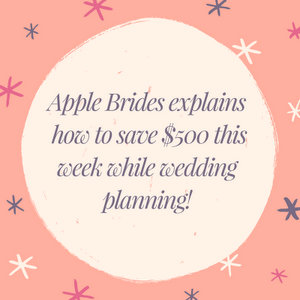 It's no secret that planning a wedding for 150 of your closest friends and family gets expensive. It's also no secret that we like to do our best to save our readers money! So if you're knee deep in contracts and Google docs and find yourself scratching your head, wondering if that number on the Excel spreadsheet really
is
adding up correctly, keep reading. We're here to share  a few secrets, and give you some tips so you can save yourself $500 while planning, this week. Right now. Because who doesn't like the thought of saving $500?!