Our production assistant, Patrice, is recently married and reflecting on her wedding planning journey. Check back for more real-life wedding planning insights – or follow along here!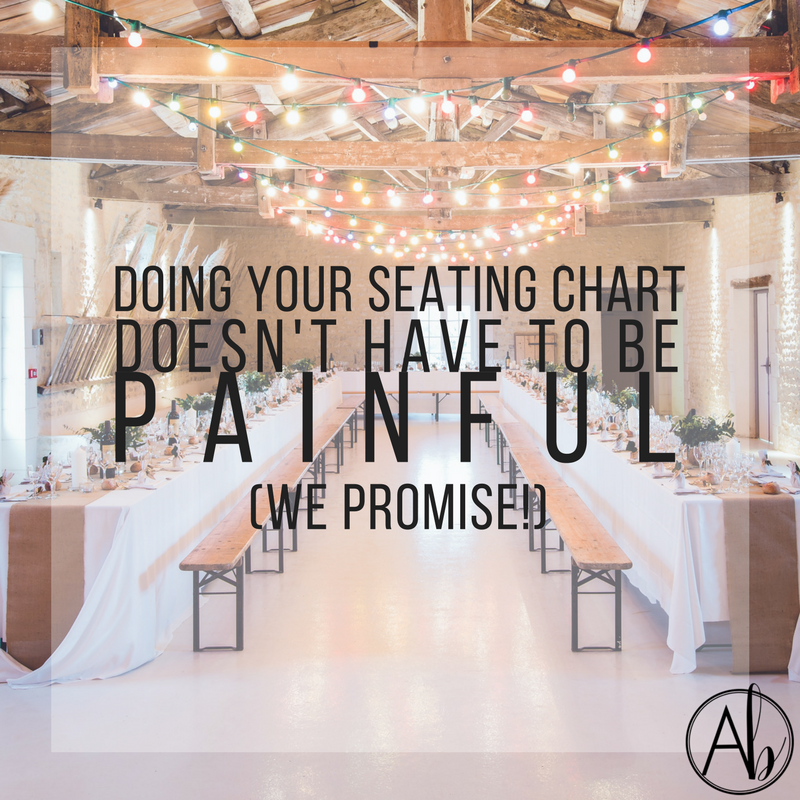 I feel like whenever you hear wedding planning horror stories, they all include seating chart woes. But it doesn't HAVE to be that way! When we were planning our wedding, I was really nervous to do the seating chart. One afternoon, I decided to just start playing around with it, and before I knew it, it was done. Easy as that. Here's what will help make it just as easy for you:
Use a great medium
The easier it is to move and reorganize people and tables, the easier it is to do your seating chart. I used
All Seated
to create a table layout, and then used
Trello
to designate people to their respective tables. (
Here's a great example
of how to use Trello to do your entire seating chart!) I've seen other brides use
this sticky-note method
, which I also love because of the tactile aspect. But in the end, I was really partial to the high-tech strategy because it was MUCH MUCH faster and less labor-intensive, and was really easy to share with my fiance and family.
Start by grouping people
Grab your RSVP list and just start putting similar people together. I did this mainly by family, region, and how we knew them. Once you've got your groups together, you can start to combine them together if necessary. Many of our groups actually filled up an entire table, so this was pretty easy. For those that didn't, we combined them by who they knew (the bride or groom), the ages of kids, and simply who we thought would get along.
Send it to your VIPS
Once I had completed our seating chart, I sent it to my parents and my fiance's parents and asked them if they could forsee any issues or if I had missed something. It may be tempting to skip this step, (my wedding, my seating chart amirite?) but it will save you a lot of grief later on.
Leave room for flexibility
There will NO DOUBT be last minute changes to your seating chart. Someone will cancel, your cousin will want to bring a date, it will happen. Just make sure there's a little wiggle room, you don't want to be absolutely maxed out at every table. And when those last-minute changes come up, just take it in stride and don't worry about the disruption to your "seating chart masterpiece."