Our production assistant, Patrice, is recently engaged and taking you along on her wedding planning journey. Check back every other Monday for more real-life wedding planning insights – or follow along here!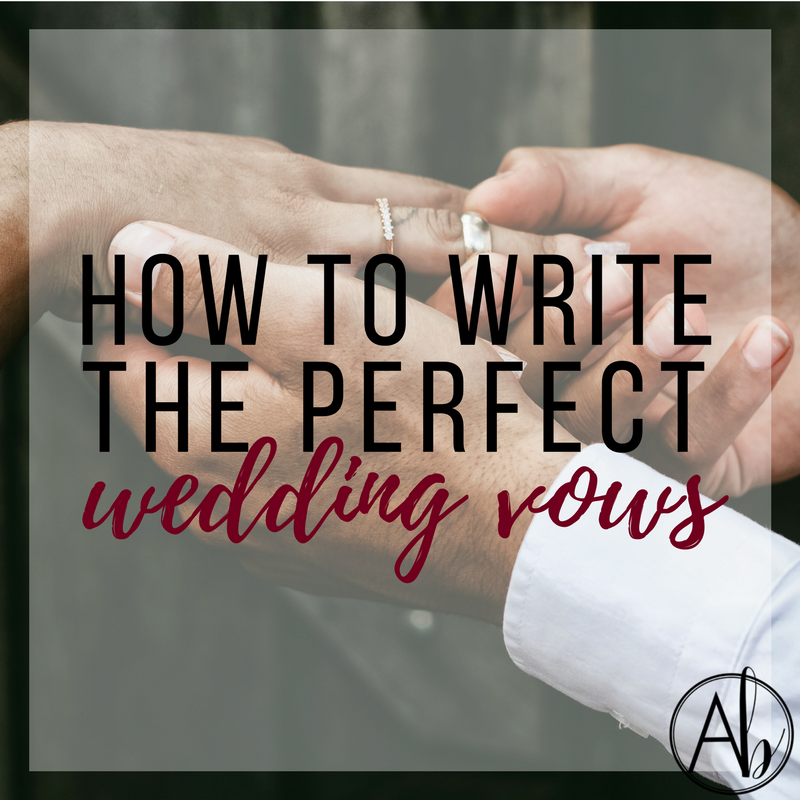 Y'all, I am getting married THIS WEEK. It's crazy to think about the journey that has led us here. As I sat down trying to think of what to write for my last post as a single lady, I realized I hadn't even touched on one of the most important parts of a wedding and marriage - your vows! When we first started planning, I didn't want to write custom vows. I ugly-cry at cute insurance commercials (I literally just teared up while writing this thinking about this one I saw yesterday - I mean come on!) So I did not want our guests to have to discern my love for my soon-to-be husband in between sobs of joy. However, it was something my fiance really wanted to do, so of course I obliged, knowing that it would be so special to look back on. Here are the 4 things that really helped me when crafting the perfect wedding vows:
1. Get on the same page
One of my worst wedding nightmares is that my fiance would get up there and turn his vows into a comedy routine. So, we laid some "vow ground rules." We both agreed to include one lighthearted comment, but it couldn't be anything embarrassing. Naturally, I wrote my vows first, so once I was done I let my fiance know the general structure and length. That way, our vows to each other could be really reflective and cohesive, which was something that was important to both of us!
2. Do your research
This was one part of the planning process where Pinterest was my best friend. Seriously, I probably saved 30 different vow examples and culled my favorite lines or words from each. Of course you don't want to copy someone else's vows exactly, just focus on what speaks to you, your partner, and your relationship. Once I had a pretty big collection of my own thoughts, examples, and inspiration - it honestly only took me about 30 minutes to write my final vows.
3. Think about your future
This may seem like a no-brainer, but really think about what is most important to you and your future spouse. Every couple is different. Maybe you really want to travel together, start a family, or just be goofy the rest of your lives. You want your vows to reflect you and your marriage accurately and expressively. Don't try to fit in extraneous words or phrases just because they sound pretty! When you read back over the words you have written, you should feel butterflies and you should be able to envision the rest of your lives together. (And maybe even shed a tear or two.)
4. PRACTICE!
Even if you're not an ugly crier like me, you will still benefit so much from practicing. By no means do you need to memorize your vows, but having a familiarity with them will make things go much smoother! I typed mine up in my notes app so it was always with me. That way, as I was waiting in line at the grocery store, taking a break at work, or just chilling on the couch, I could pull them up and read over them. I also practiced saying them face to face with a trusted family member until I got it down to a few tasteful tears.