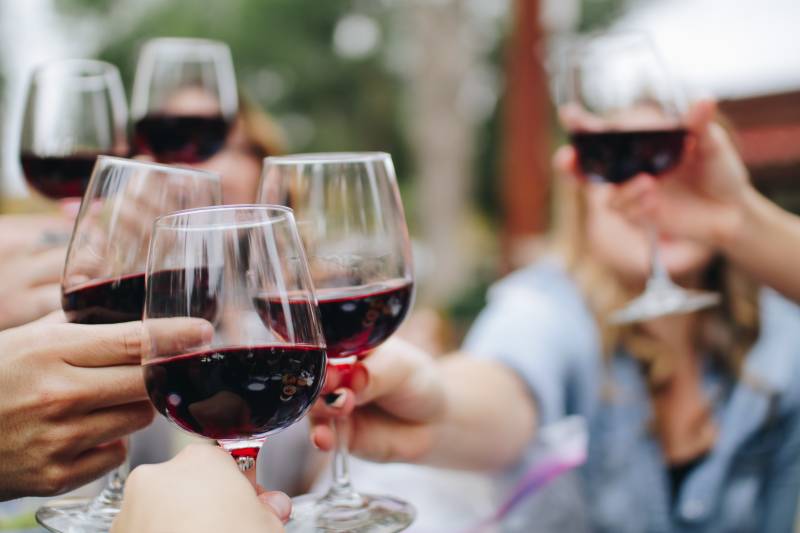 It's no secret that planning a wedding can be super stressful! From high budgets to making hundreds of little decisions, to coordinating guest arrivals and accommodations, it may seem that the overwhelm will never end. But we cannot emphasize enough how important it is that you don't let the stress get to you! So today we're sharing some of our favorite ways to decompress from wedding planning and get through the tough decisions.
Plan a girl's night
If you find yourself at a crossroads or stuck making a few decisions, don't feel forced to make the decisions on your own! Plan a night out with your bridesmaids and bring a list of things you want to accomplish or just need to hash out. We find that when we get together with our gal pals, the ideas start flowing and you can actually get a lot done just by chatting it up.
Go for a walk
If you and your fiance want to make some serious progress in the wedding planning department, try going for a walk while you talk things out! Something about getting active gets your blood flowing and makes things clearer. Bonus - you can work on building up that stamina for the dance floor!
Browse your favorite local wedding blog
Okay, okay, we admit we might be a little biased on this one, but hear us out! Local wedding blogs are perfect for saving time and reducing stress. Consider them a "one-stop-shop" for wedding planning where you can read advice, discover local vendors, and get inspiration from real local weddings!
Take a break
It may seem counterintuitive, but sometimes it's just best to walk away for a bit. Binge a new Netflix show, read a book, or work on a craft project. When you feel decompressed, jump back in! The good thing about planning a wedding is that not everything has to be done at once.
Volunteer at a local shelter
If worse comes to worst, puppies make EVERYTHING better! Taking the opportunity to snuggle some pups and give back to the community can really put things into perspective. Also, it may just happen to inspire "adoptable puppy bouquets" and who can say no to that?!