This colorful backyard wedding is end of summer perfection! We love the bold burnt orange, it's perfect for that transition from summer sunshine to crisp fall air. This gorgeous couple opted to get married at the bride's family cabin, providing gorgeous lakefront views. While they now live in California, this couple brought their city chic style to northern Idaho, proving that backyard weddings don't have to be boring or bland! We're obsessed with their bright color choices. Not to mention, how adorably FUN is that father daughter dance?! From the planner, Robyn-
"I adored working with Katie and Luis.  They were very excited to plan their wedding together and I love when a groom cares about details as much as the bride. During our planning sessions, I realized that Katie and Luis wanted to bring a San Francisco vibe to their North Idaho wedding and provide their guests a wonderful, memorable time on the lakefront. In the end we accomplished just that!"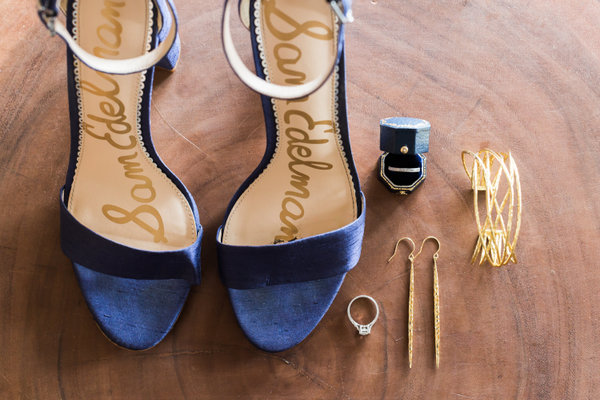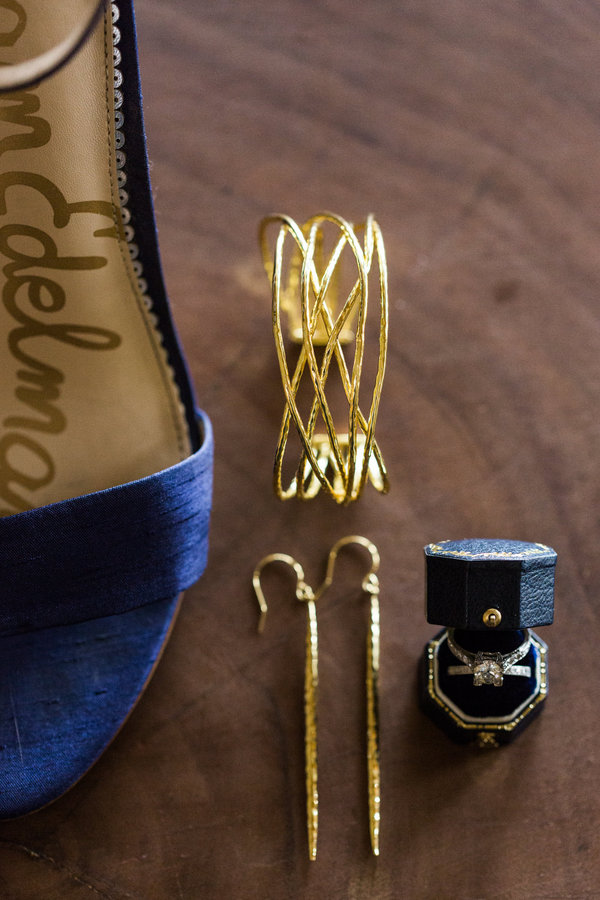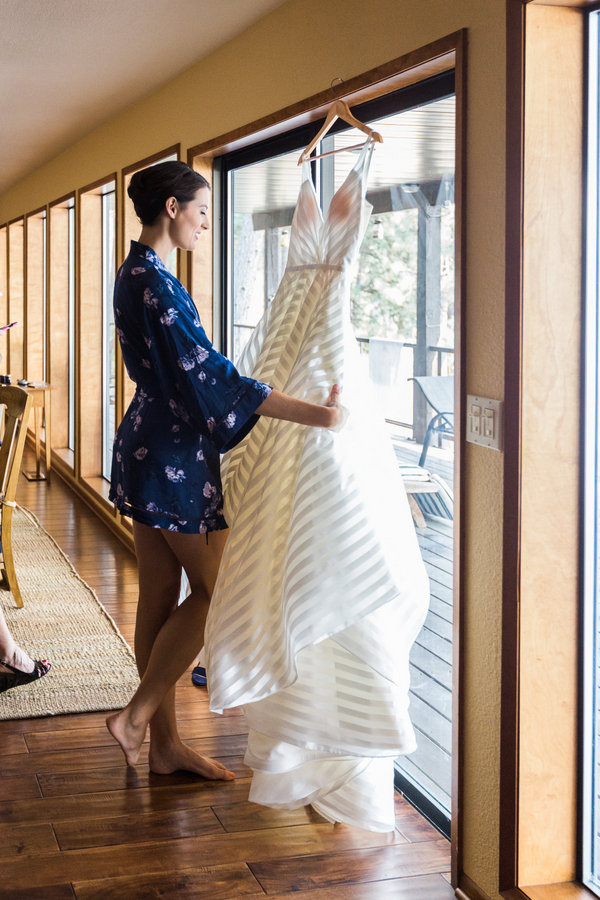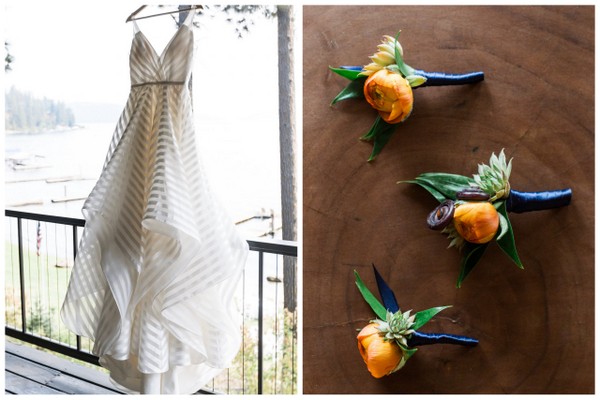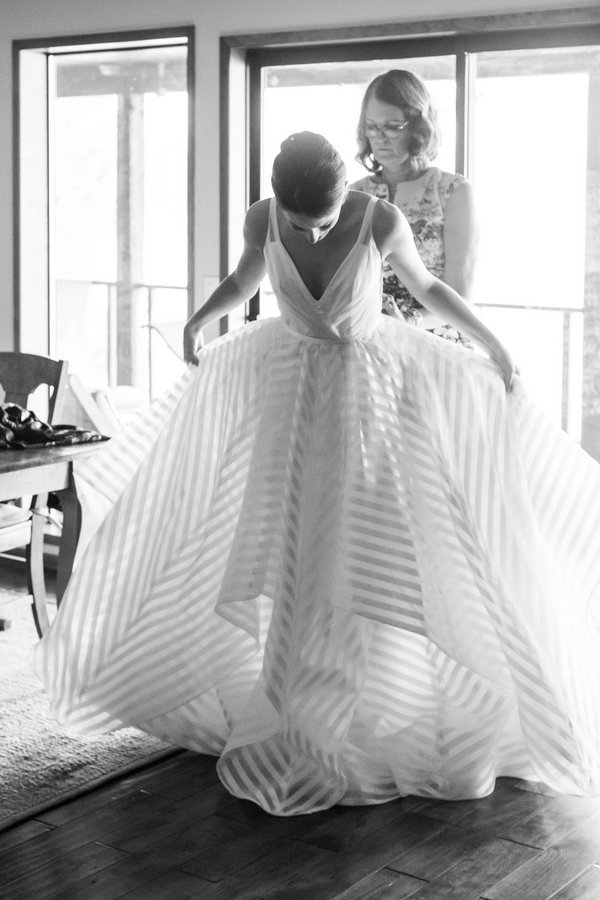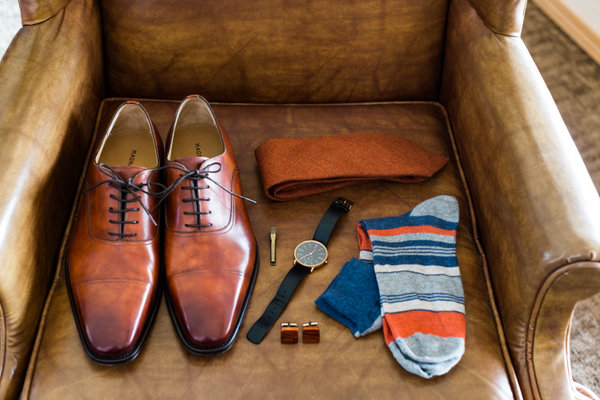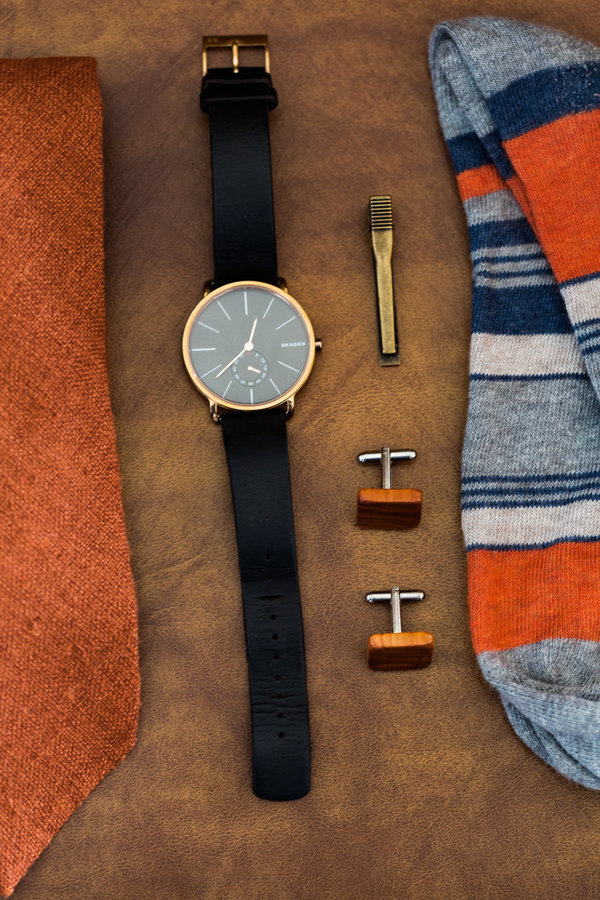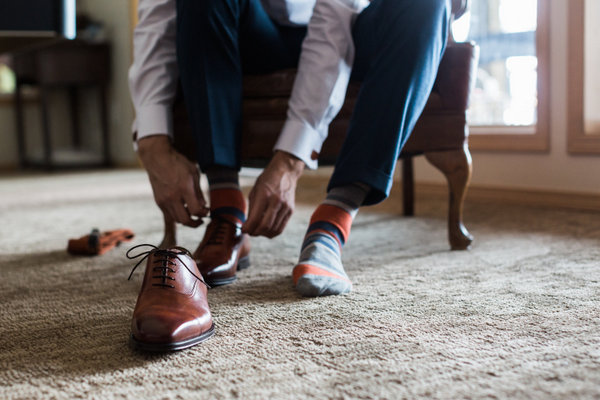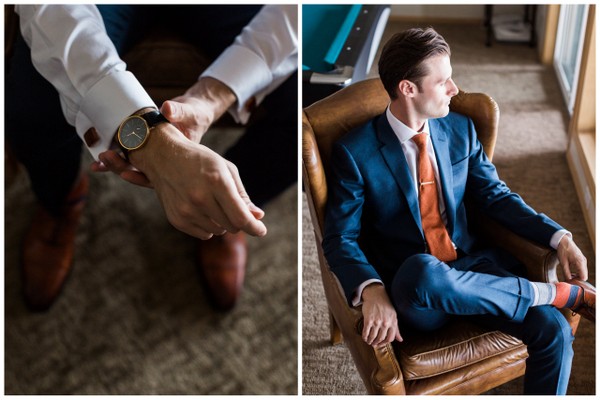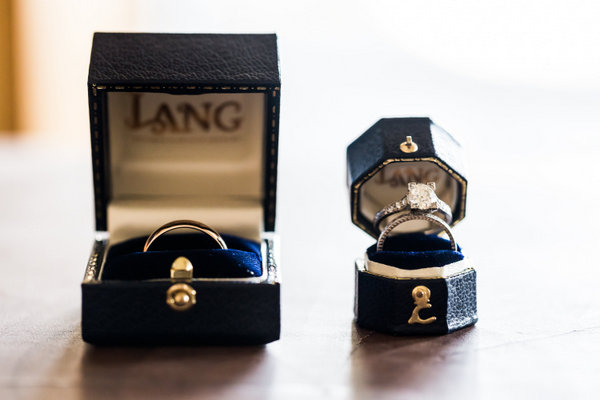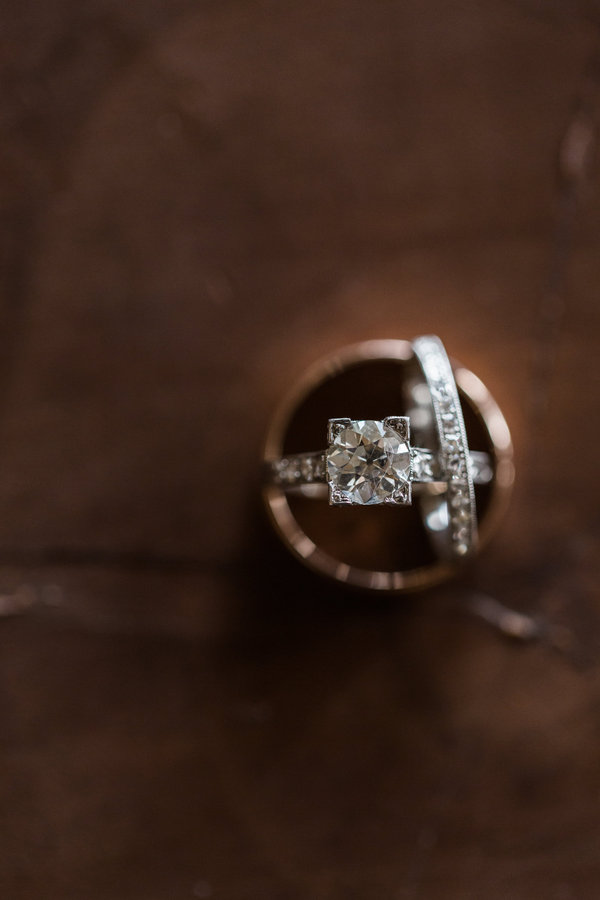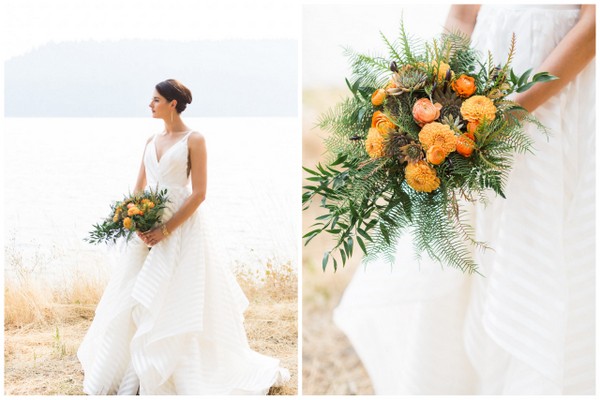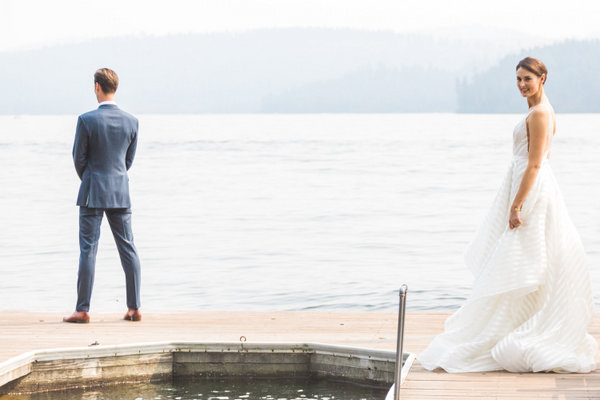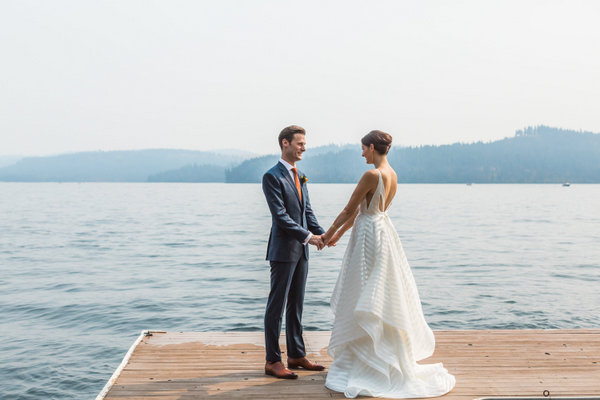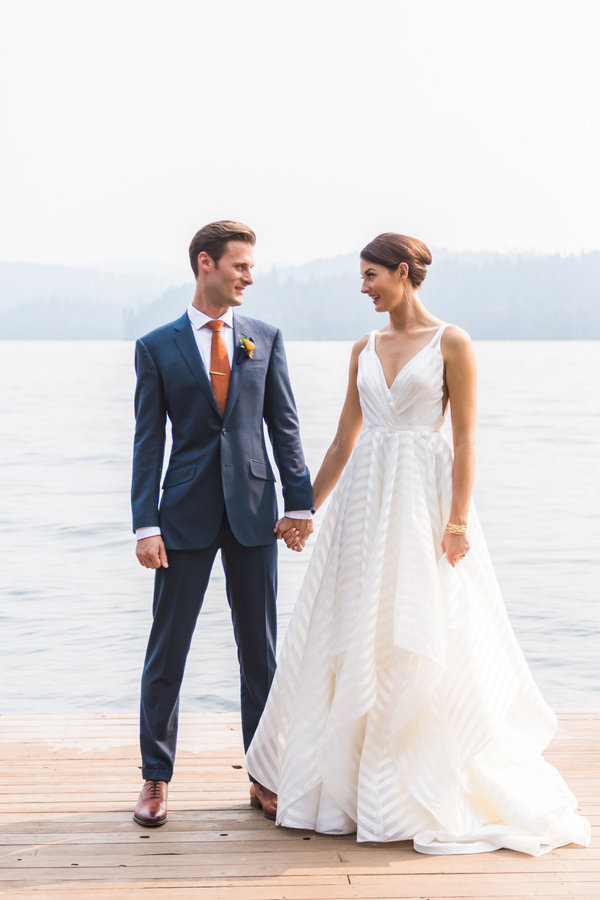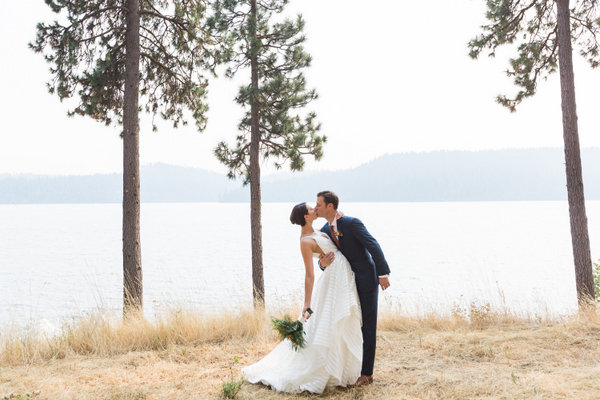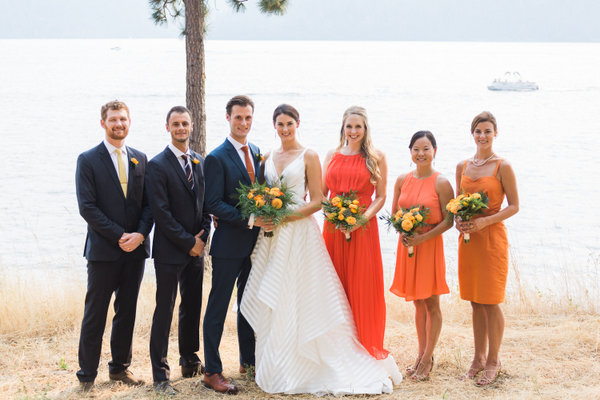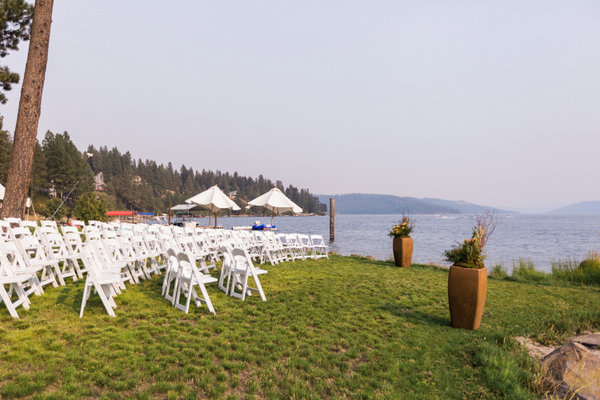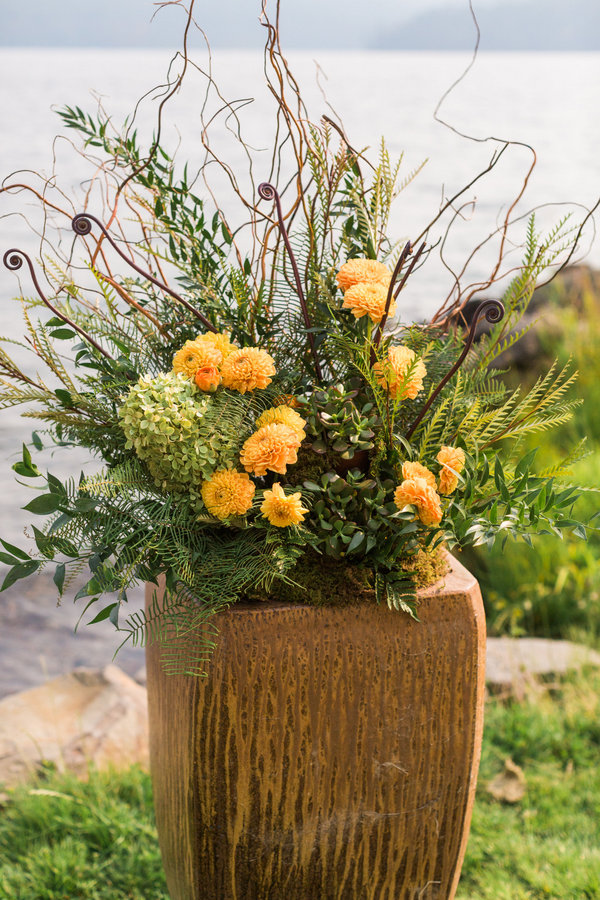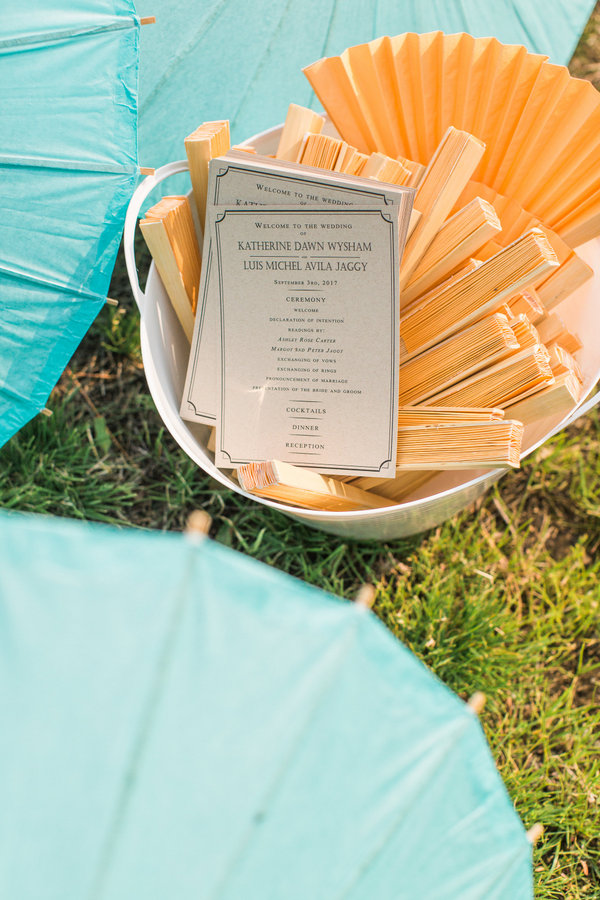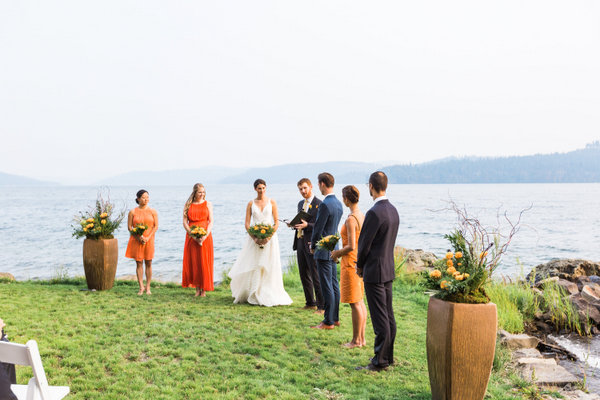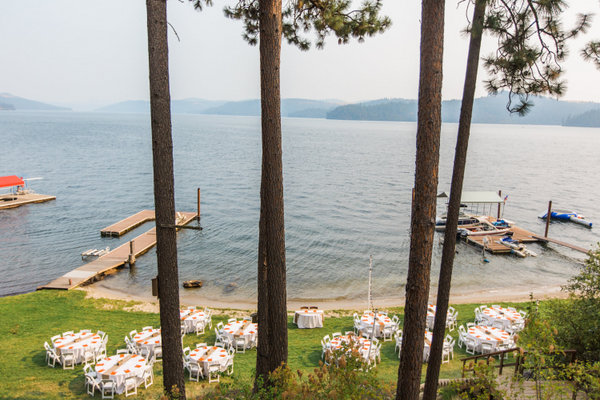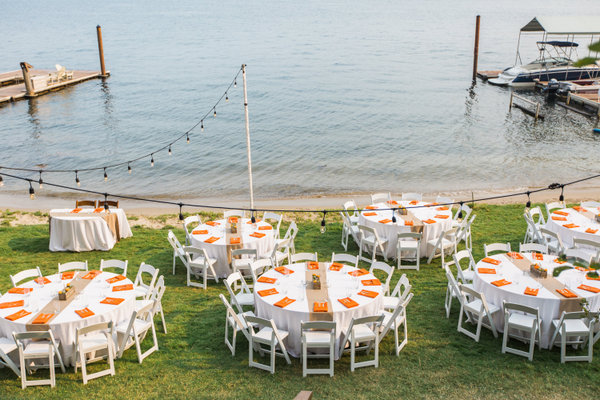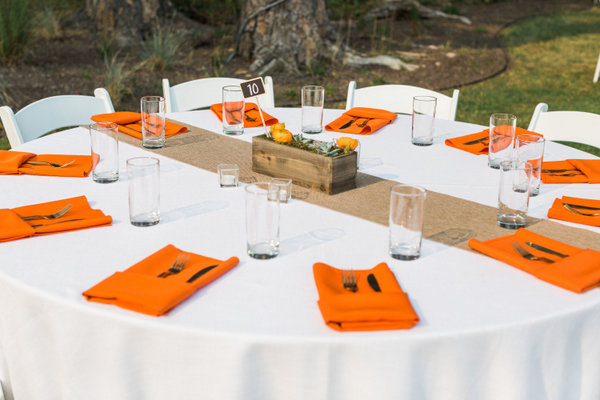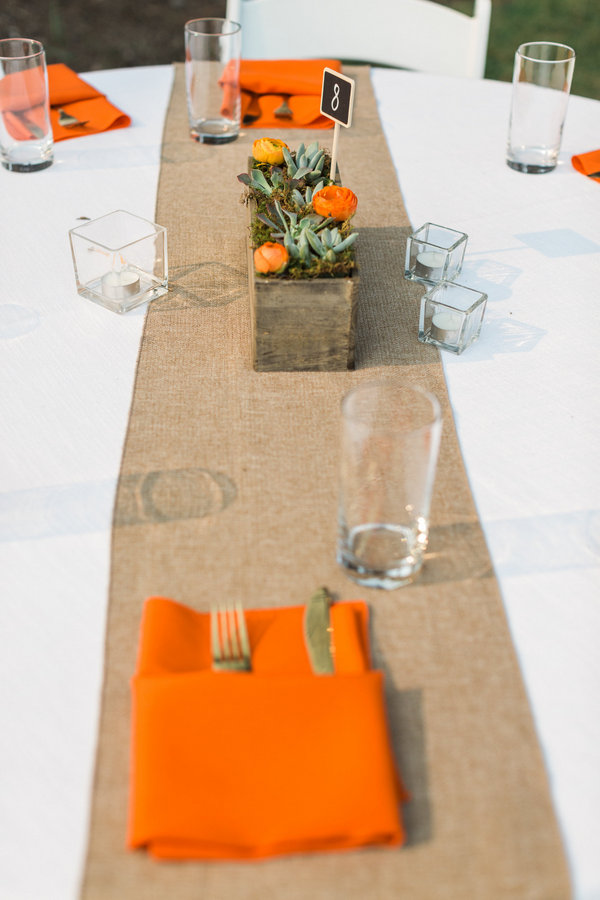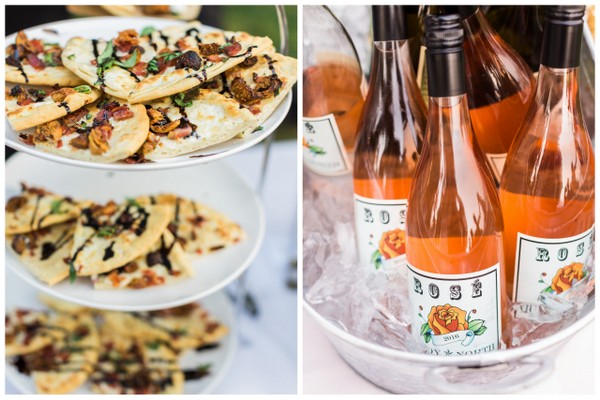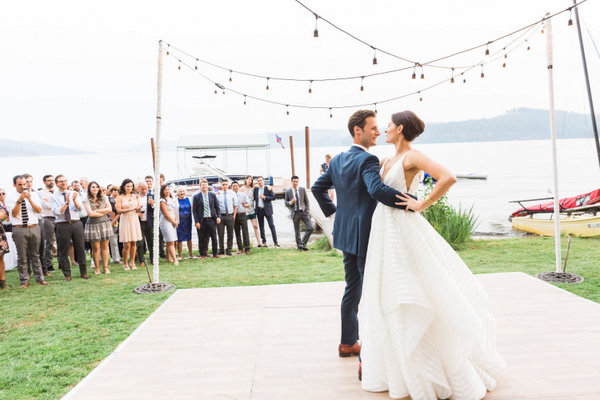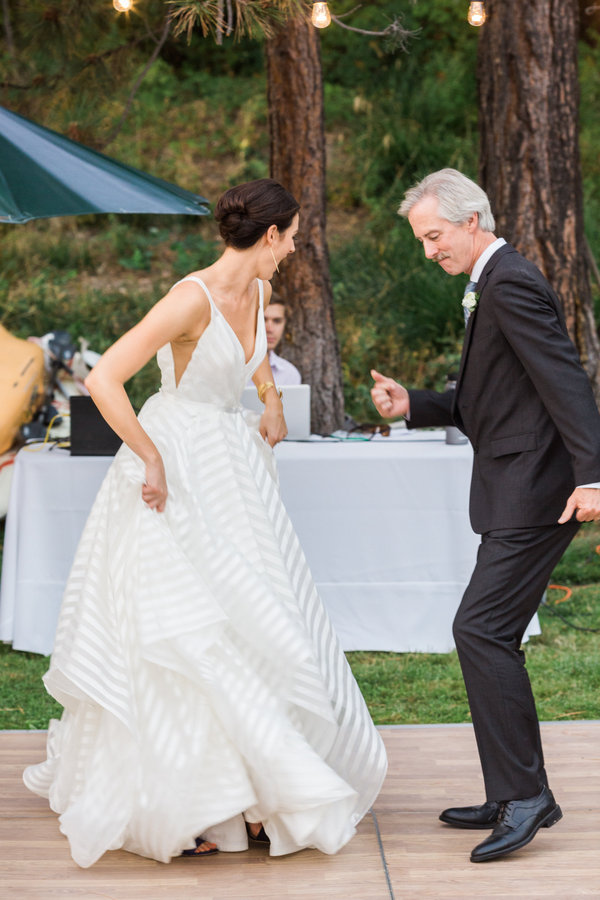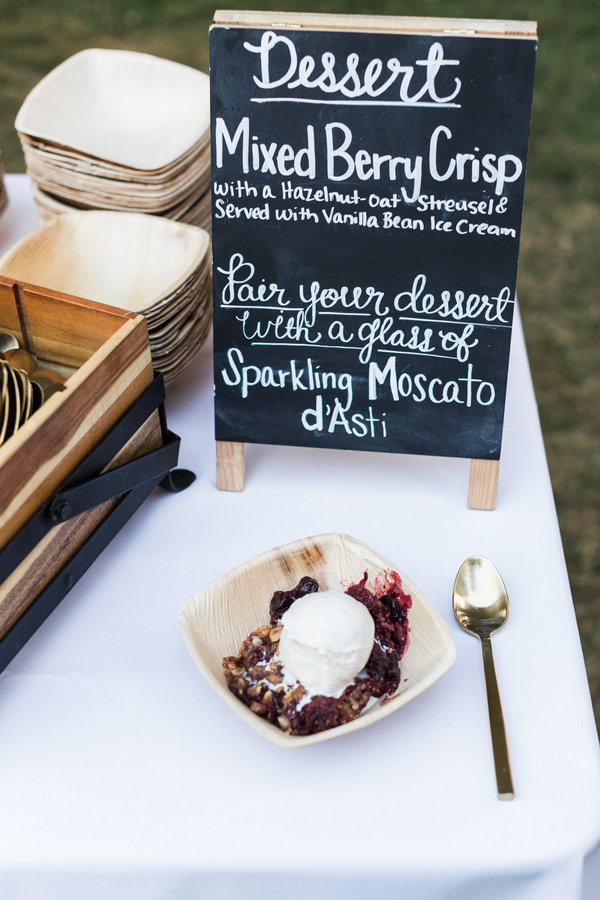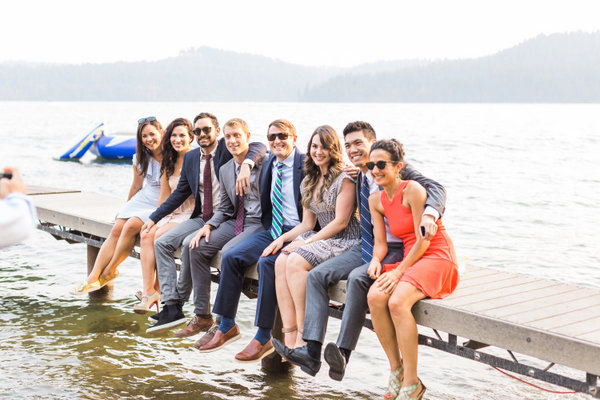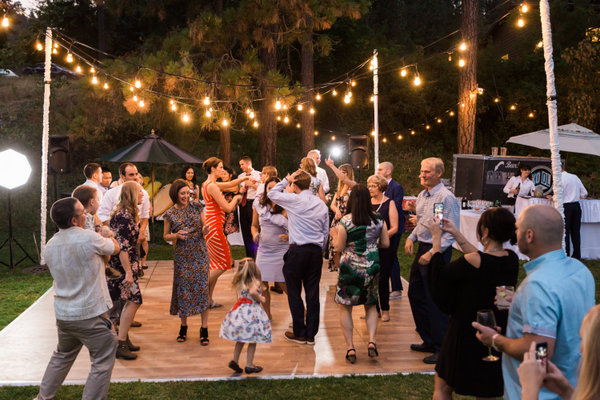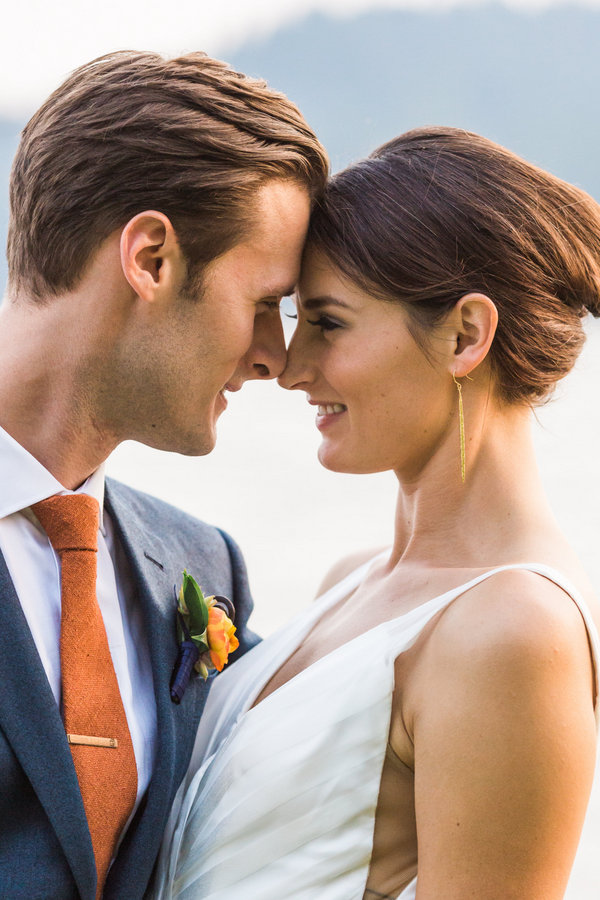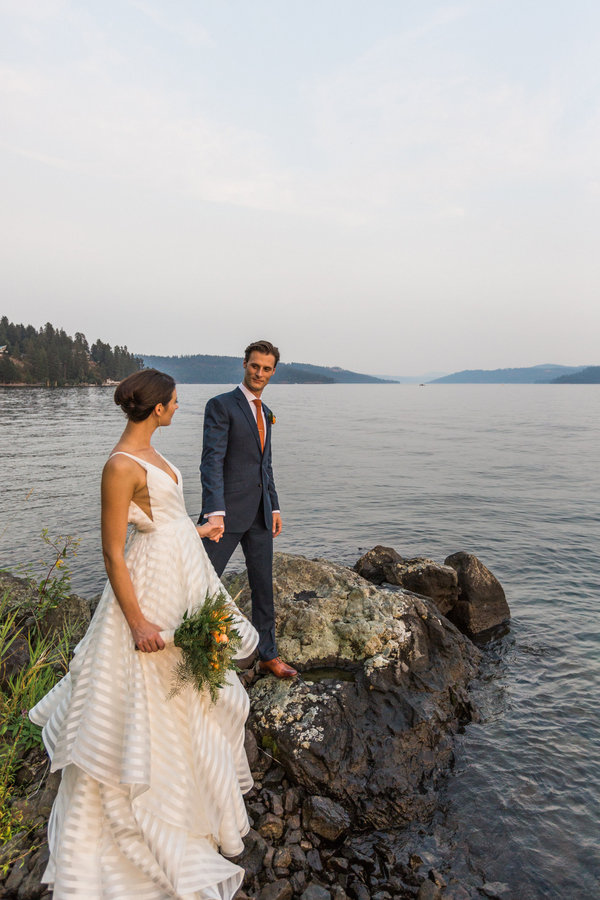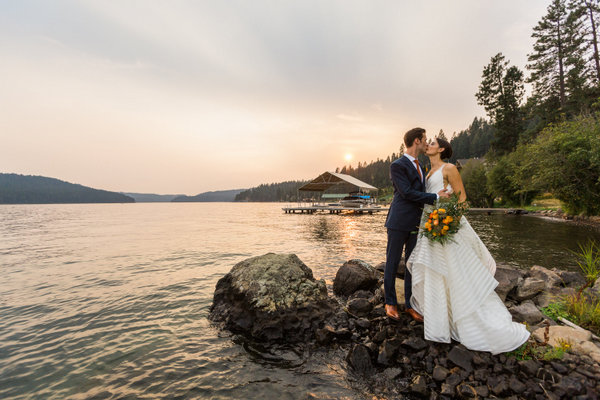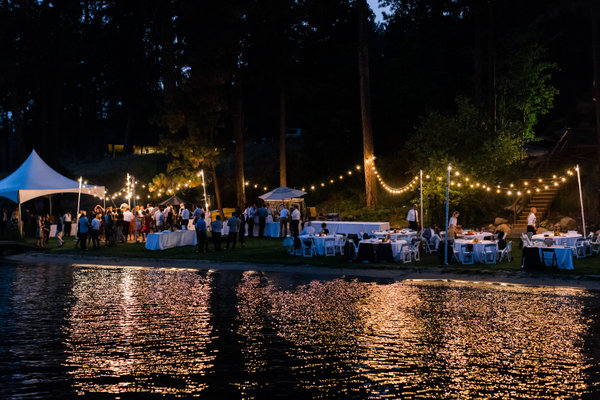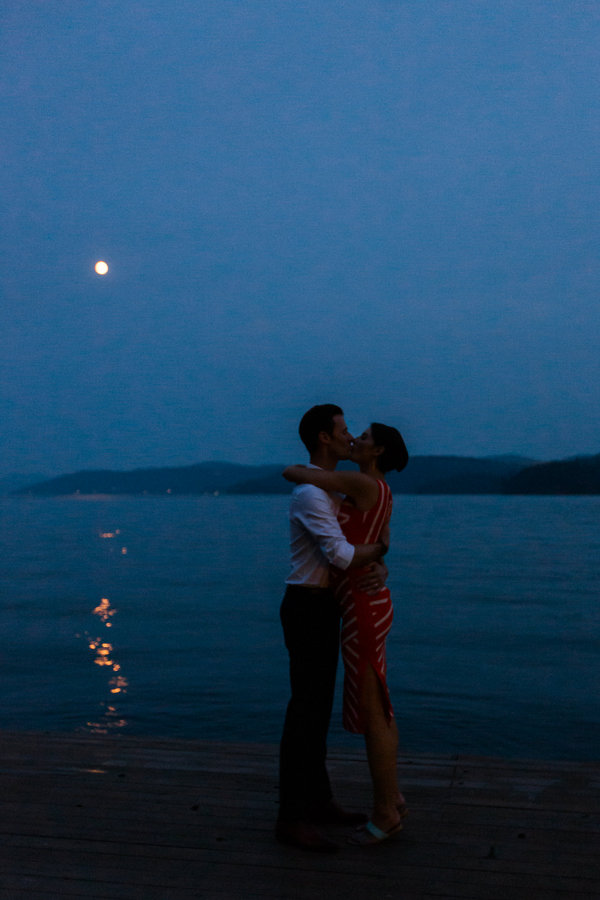 Vendors:
 DJ: Curran Long
 Invitations: Designed by the groom
Red Letter Event Planning and Dragon Flower Design are Apple Brides preferred vendors. Thank you for supporting the vendors that support Apple Brides!
Save
Save
Save
Save
Save
Save
Save
Save
Save
Save
Save
Save