If you're looking for a stunning, rustic wedding venue, look no further than
Denison Ridge.
 Featuring incredible views and a variety of in house services, Denison Ridge is perfect for couples looking for a simple, rustic venue. We sat down with them to chat more about what they offer and why it's perfect for your outdoor wedding.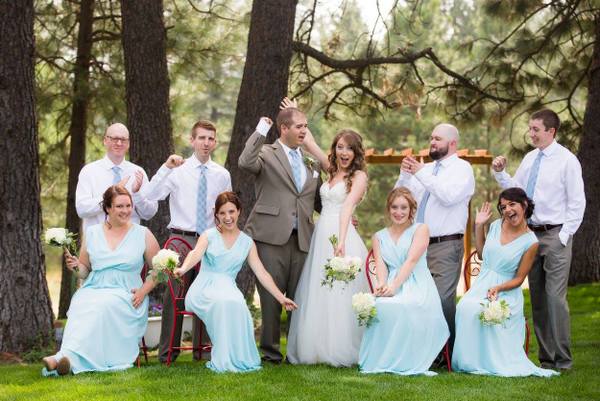 photo courtesy Jerome Pollos Photography
Where are you located?
Denison Ridge is located in Clayton, Washington. Just 25 minutes from the North end of Spokane Washington.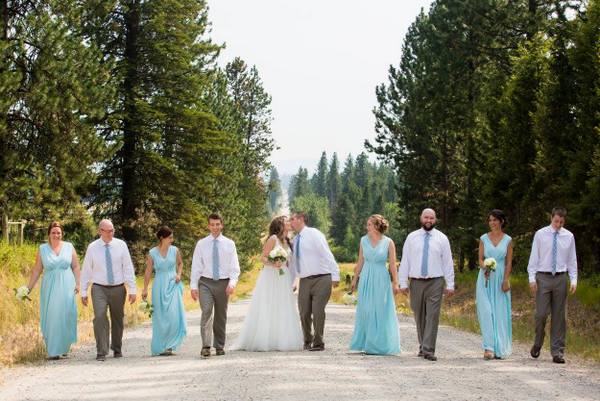 photo courtesy Jerome Pollos Photography
What type of wedding does your venue work best for?
Our venue is very versatile most themes will work here, with that being said, we are country, modern country, maybe some vintage, some rustic, many possibilities. Denison Ridge can be made very unique to your taste. It's great for the DIY bride as well as the bride who wants to hire a wedding coordinator. The photographers really love it here, so many areas to photograph in.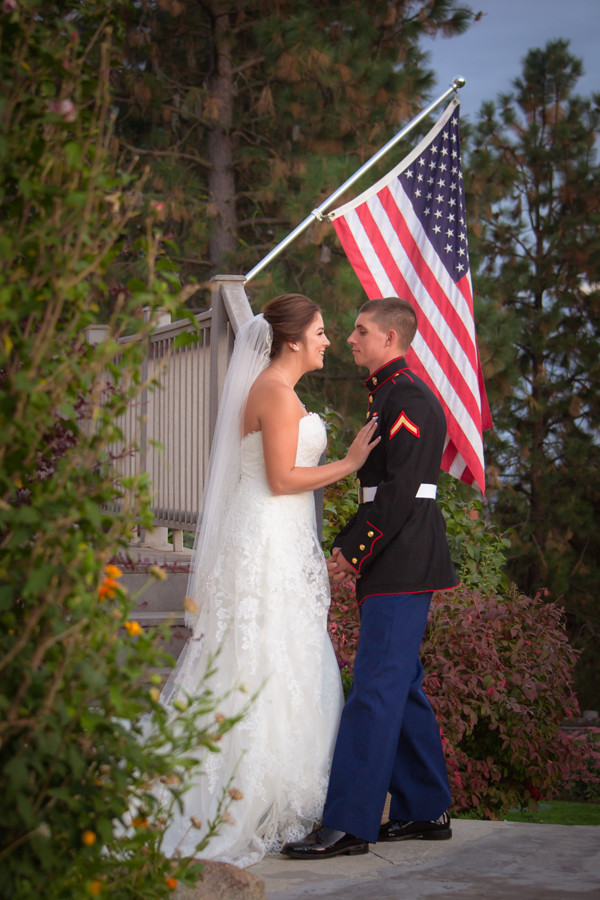 photo courtesy Infinity Rose Photography
What makes your venue unique?
We sit on top of a ridge and have a beautiful view! There is a ceremony area as well as a reception area, flower gardens, swings, décor: chalkboards, old doors, shepherds staff's, pergola fabric and the list goes on. We are helpful around here and want your day to go smoothly and as worry free as possible.
What is the capacity of your venue?
Maximum occupancy of 200 persons, to include attendees, participants and food service personal. There is a covered area in case of weather conditions that can accommodate 150 with table and chairs.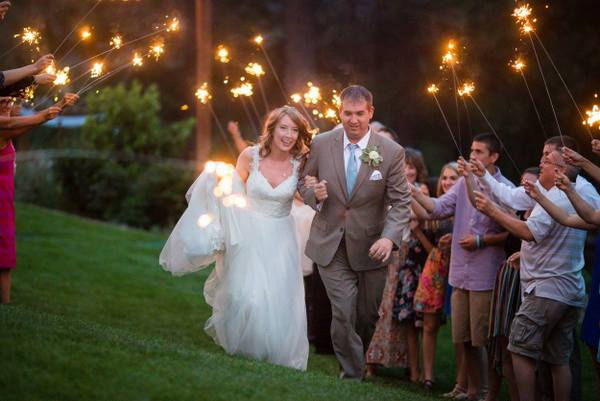 photo courtesy Jerome Pollos Photography
What are your catering guidelines?
You may hire your own caterer or we allow you to self-cater. However, there is to be no food prep at Denison Ridge, you must bring food already prepared. We have two refrigerator/freezers and a chest freezer for ice.
Do you have a ceremony location?
There is a beautiful pergola decorated with climbing clematis for your ceremony backdrop which overlooks the valley below. Beautiful Diamond Grass lines the edge of the ceremony area which is very peaceful and calming.
What is your advice for couples planning their wedding?
Enjoy the journey! What a very special time in your life. Get help from trusted friends and family. Use your talents and style to make it memorable. Keep it simple and have lots of FUN!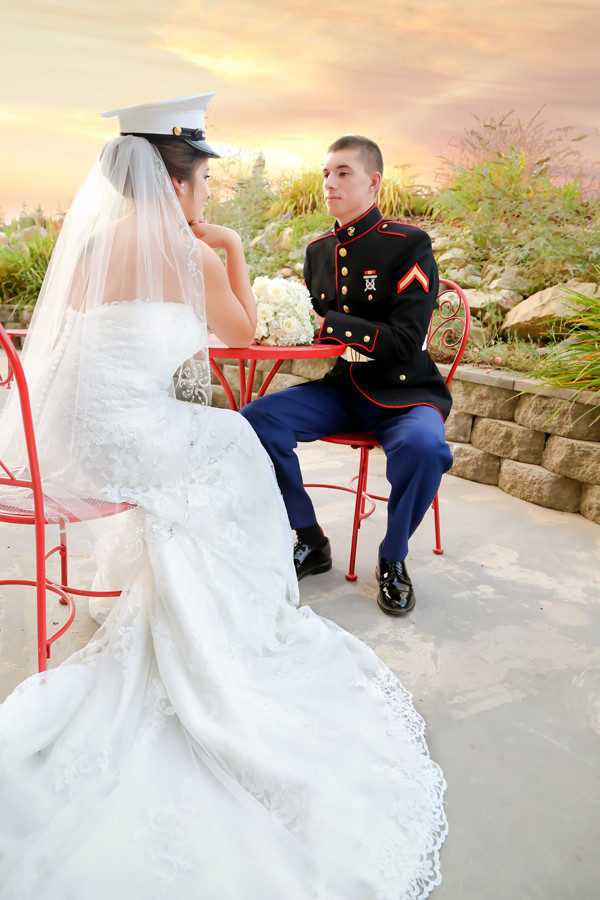 photo courtesy Infinity Rose Photography
What is included in your packages?
Use of facility from 10:00 a.m. to 10:00 p.m. unless otherwise specified. No music after 9:30 p.m. (Overtime rates are $150.00 per hr.), great photo opportunities with beautiful views, use of facility tables and chairs and in house linens, set-up and take down of facility tables and chairs. Access to a kitchen area, dressing rooms for the bridal party, as well as use of select centerpieces and floral décor.
You may provide your own:
Catering and food service, including clean-up, non-alcoholic beverages/bottled water, as well as beer and wine, floral and decor, DJ, band or other entertainment, and wedding coordinator.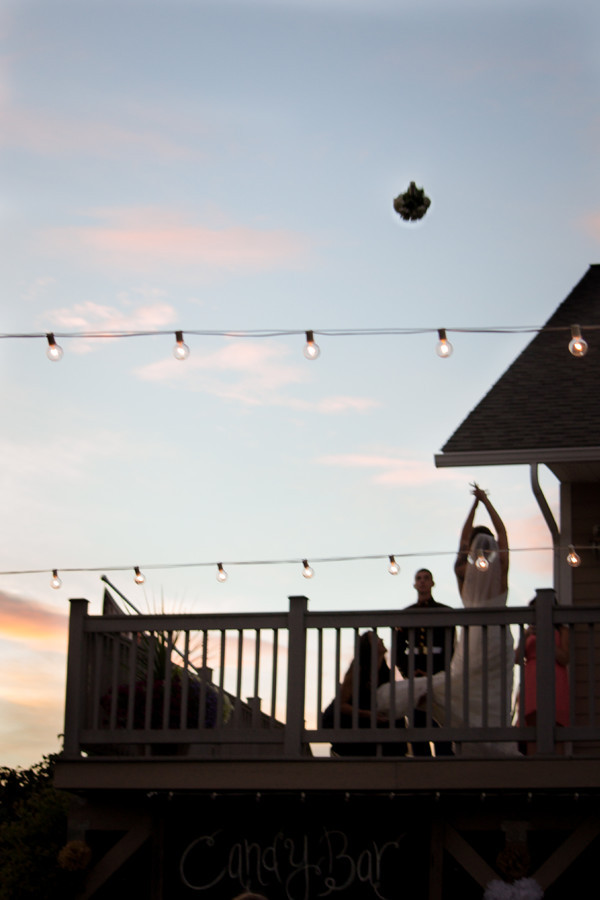 What is the price range of your venue? Our "Center at the Ridge" package is $3,400.00 as of 2016. This includes everything that the Ridge has to offer. Here at the Ridge our moto is 'Keep it Simple'!
For more information, check out Denison Ridge!