Nothing makes a wedding a full on family affair quite like staying a whole weekend with everyone under the same roof. If you're looking to make a weekend out of your big day, you definitely need to check out the stunning
Talus Rock Retreat
! Today we're chatting with them about their gorgeous private grounds, wedding packages, and why you NEED to check out those views!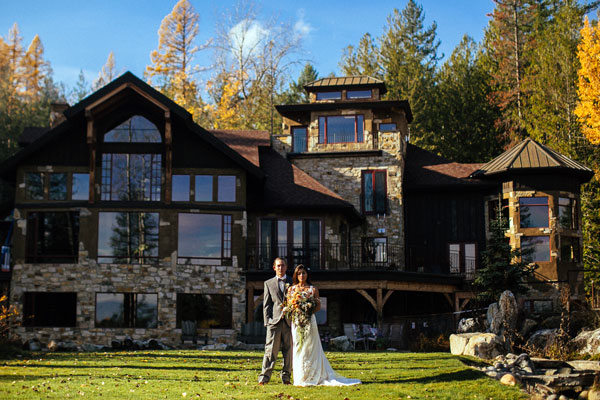 What type of wedding does your venue work best for?
Talus Rock Retreat caters to those seeking a luxurious and romantic escape. The chic villa offers a refined and unique venue option for small and intimate wedding gatherings of 2-­75 guests. Located only one mile from downtown Sandpoint, the near downtown location is of great convenience, yet the Retreat's seclusion within a forested 18­ acre playground showcases stunning views of the Cabinet Mountains, an on­site swimmable pond (stocked with fish and paddleboats), waterfall, pool, fire pits, hot tub, and outside grounds for all activities, including ceremony, reception, dining, catering, bar, music and stunning photography.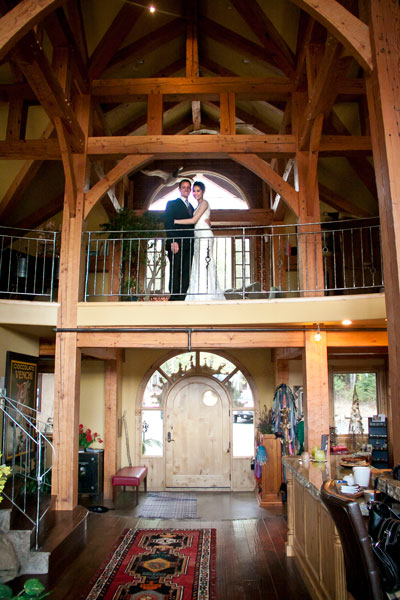 What makes your venue unique?
Enjoy the benefits of being close to downtown Sandpoint while having a private and secluded ceremony amongst the whispers of pines in a stunning 18 acre playground with stunning views, gardens, a waterfall and pond. You can have up to 24 guests sleeping under one roof: The 6 bed/bath suites among an 18 room 8,300 sq ft villa which can accommodate 24 overnight guests providing enough room for family and close friends to be together under one roof, outfitted with 3 gourmet kitchens. We also boast an on­site wedding officiant and stunning honeymoon suite with a jetted tub and private deck. We also have the ability to host indoor weddings in the Nooma Expanse and Theater: The 3,200 sq ft single Nooma Expanse suite can be used exclusively for a marvelous indoor wedding and includes a stunning slate fireplace, private theater with bunks, extra powder room, dance floor, king/bed and attached bath, full gourmet kitchen, and can sleep up to 12 guests.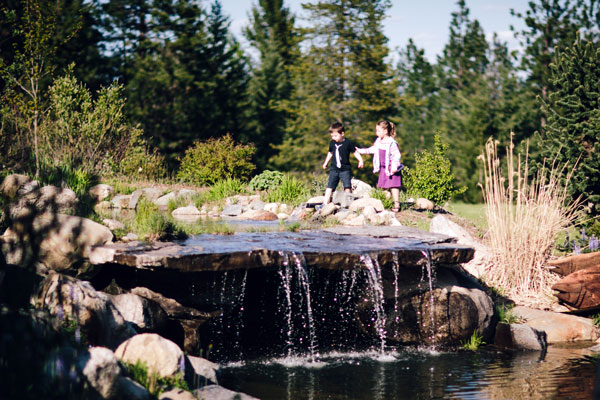 What is the capacity of your venue?
We can host up to 75 day guests including 24 overnight guests.
What are your catering guidelines?
While we offer a list of preferred "tried and true" local caterers who we recommend with confidence for their quality and service, couples are welcome to bring their own (although some fees and restrictions may apply).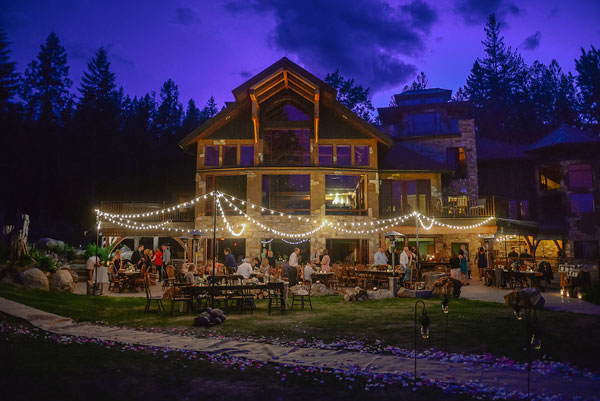 Do you have a ceremony location?
Yes, we have several options for ceremonies although we allow couples to create their own day. Couples often choose from many outdoor locations: In front of the waterfall, on the waterfall (no water running), on the Tower deck, in front of the glacier rock (Talus Rock), by the "Nap Shack" cabin, in the wedding field overlooking the pond or the fabulous Cabinet Mountains. Smaller or winter/fall ceremonies include getting married in front of any of the 3 custom fireplaces or in front of the large framed windows overlooking the landscape with stellar views of the Cabinet Mountains, gorgeous sunsets, or moonlit evenings with the occasional full rainbow!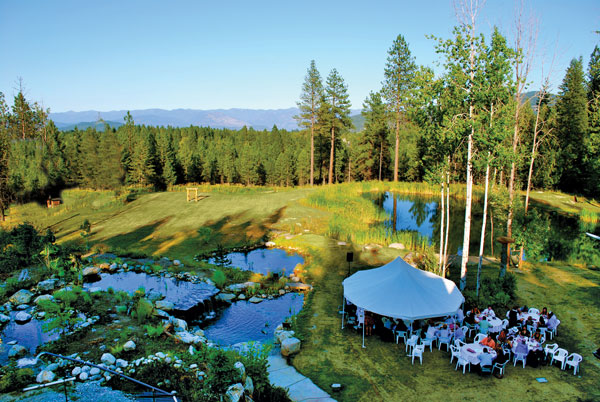 What is your advice for couples planning their wedding?
We offer up to 2 hours of free planning and consultation with all of our wedding packages. We encourage a wedding planner as even the simplest of ceremonies and events can become full of details. While we are a lodging facility first, we seek to provide a stress free environment and have skilled staff available to help coordinate your wedding details. We recommend that a professional wedding coordinator (yours or ours) be available and on site during the occasion for weddings of 30 or more guests.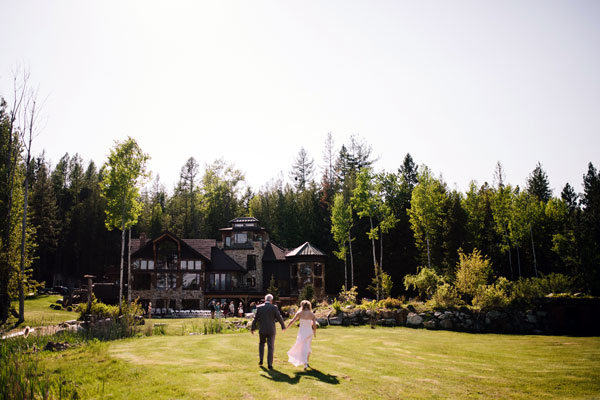 What is included in your packages?
We offer 4 unique packages to include all levels of budget and sizes, ranging from elopement packages to full, private use of the grounds.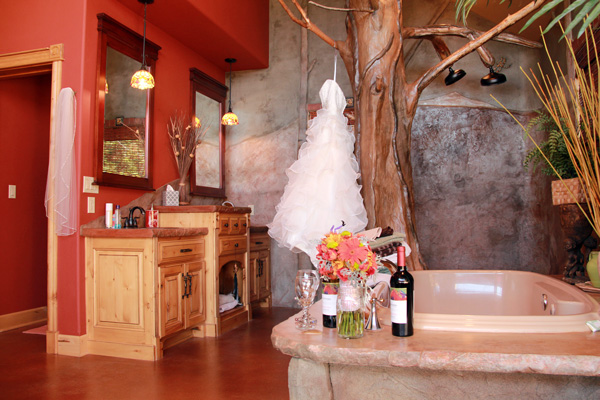 What is the price range of your venue?
$795 ­to $5,700 depending on package and substitutions.
For more information, check out Talus Rock Retreat!
all photos courtesy Talus Rock Retreat